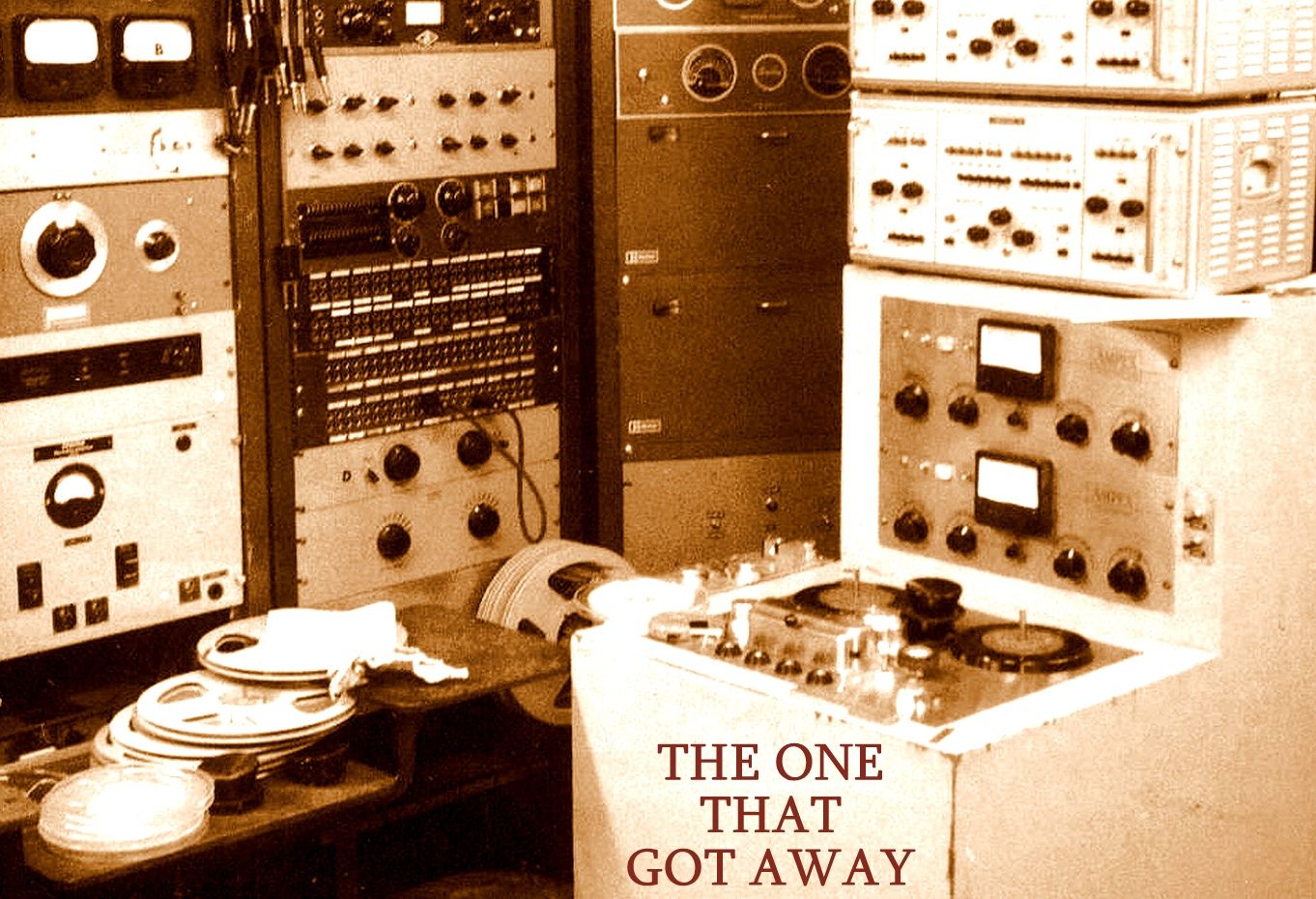 Yes indeed.  Over the decades, there have been a significant number of album projects that, due to one thing or another, got lost in the sauce and were never released by their respective record labels.  Some projects, such as Brian Wilson's Smile, Bob Dylan's Basement Tapes and The Beatles Get Back, eventually received an official release but there still remain a number of legendary albums that are gathering dust in a vault somewhere out there in the world.  Here's 5 Albums that disappeared into the ether.  Time will tell if they ever will see the light of day.
---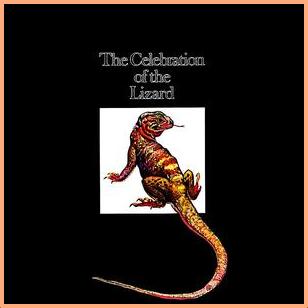 THE DOORS - CELEBRATION OF THE LIZARD (1968)
In 1968, The Doors began recording their third album.at TTG Studios in Hollywood, CA and the sessions quickly came to an impasse due to a lack of new songs.  Their first two albums were comprised of material the band had been playing live prior to being discovered and for their third album, the well had simply run dry.  Besides trying to create brand new songs in the studio, they pinned their hopes on recording a surrealistic poem of Jim Morrison's, called Celebration of the Lizard.   The song was originally slated to take up a whole side of their album but the composition was difficult to capture on tape so eventually it was shortened.  After many attempts at recording the piece, Producer Paul Rothchild convinced the band to abandon The Celebration of the Lizard material along with the conceptual title of their third album.  As the band retrenched and started to record other material for their third album which would be released as Waiting For The Sun, Morrison began showing up to sessions drunk as a lord.  Once Morrison realized his poetic masterpiece would not see the light of day, he lost interest in recording a third album with the other members of the Doors.  Of the material the band recorded, only Not To Touch The Earth was salvaged from the ill-fated Celebration of the Lizard sessions.  In 2003, a fully recorded take of the song, Celebration of the Lizard, was officially released on the Doors compilation album, Legacy: The Absolute Best.  Many Doors fans argue that there were other recorded parts that have yet to be released.  The Celebration of the Lizard piece was performed several times at Doors concerts and a live version of the piece was released on the Absolutely Live double album in 1970.
---

David Bowie - Toy
"Toy is an unreleased album by English musician David Bowie, recorded for release in 2001, and leaked onto the Internet in 2011. Although Bowie had begun recording the album intending to feature new versions of some of his earliest pieces as well as three new songs, its sessions led him to Heathen (2002) and it was never released officially.  Originally, it was meant to feature some new songs and remakes of some of his lesser-known songs from the 1960s. Toy remains officially unreleased. In 2001, on his own site, Bowie participated on a virtual chat with fans and when one of them asked about the release of Toy, he replied: 'I'm finding EMI/Virgin seem to have a lot of scheduling conflicts this year, which has put an awful lot on the back burner. Toy is finished and ready to go, and I will make an announcement as soon as I get a very real date. Meantime, I'm already started writing and recording for another album (untitled at the moment). So far I have to say it's back to experimental. But knowing me, it doesn't mean that's how it'll turn out. I shall be writing and recording throughout the summer, but daddyfying is really my priority at the moment.'"
---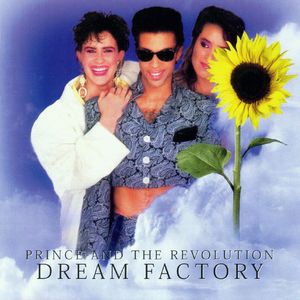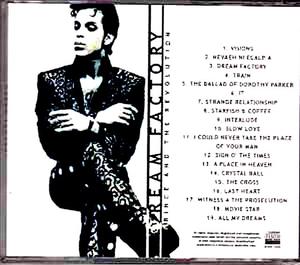 Prince and The Revolution - Dream Factory (1986)
In 1986, Prince decided to expand his creative horizons by collaborating with his band, The Revolution, on his next album.  For Prince, this was unusual in that his previous album sleeves pretty much indicated that those albums were produced, written and performed by Prince (and Prince alone).  By all reports, the band and Prince were on a creative roll and laid down 19 songs for the album.  Then, the mercurial Prince had a falling out with band members Wendy Melvoin (guitar) and Lisa Coleman (keyboards) when they told Prince they were leaving the band to pursue other musical situations.  While the double album Dream Factory got shelved, many of the tracks from Dream Factory, such as Starfish & Coffee, Strange Relationship, and The Ballad of Dorothy Parker, would appear on Prince's next album, Sign of the Times which was released the following year.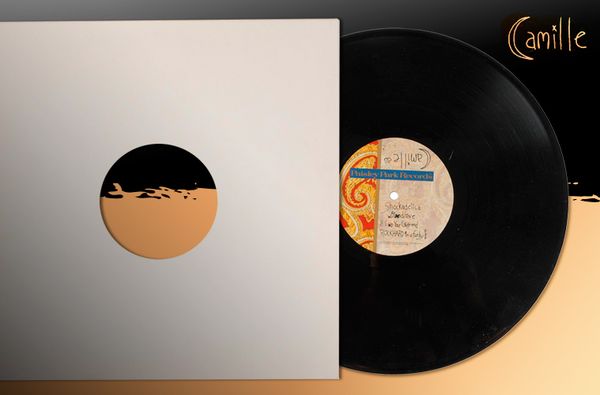 Prince - Camille (1986)
"Camille is an unreleased album recorded by Prince in 1986 and intended to be released under the pseudonym Camille, a feminine alter ego whose identity Prince assumed by disguising his vocals in a pitched-up and androgynous style.[2] He planned to release the album without any acknowledgement of his identity.[2] The project was ultimately scrapped several weeks before its planned release, with rare early LP pressings eventually surfacing for auction in 2016.[2] Several tracks originally intended for Camille were instead included on Prince's 1987 double LP Sign o' the Times.
After abandoning his Dream Factory LP and breaking up his backing band The Revolution in mid 1986, Prince entered the studio with engineer Susan Rogers in late October to begin a new project. He began experimenting with his vocals in an artificially pitched-up style, achieved either by using a pitchshifter or by recording his vocals at a slower tempo and then speeding up the tape to create a higher, androgynous tone. 
Prince began referring to this new pitched-up voice as a feminine alter ego named Camille. The sessions commenced with the recording of the dance track Housequake and within ten days he had completed enough material for an album, which he planned to release pseudonymously under Camille's name as a self-titled debut.[4] He informed Warner Bros. that his image would not appear on the cover and that he would not acknowledge the album as his own work.[4][5][6] At some point, his plans for Camille also extended to ideas for a movie. It has been suggested that the name was inspired by the 19th century French intersex person Herculine Barbin, who also used the alias Camille and was the subject of the 1985 film Mystère Alexina. 
By November 5, the album had reached the mastering stage and a number of copies were printed, but Prince abandoned it weeks before its intended release. His reasons for doing so are not entirely clear, though it may have been in part due to Warner Bros.' unwillingness to release an album that would not be attributed to Prince's name. It is unknown how many original printed copies of the album exist, or whether prepared cover artwork was ever finalized. After shelving Camille, Prince combined the tracks intended for that album (excepting Feel U Up) with other unreleased recordings from the period into the proposed triple album Crystal Ball. Against his wishes, Warner Bros. forced him to trim the tracklist down to a double album, which became Sign o' the Times (1987). This release included the Camille tracks Housequake, If I Was Your Girlfriend, and Strange Relationship.  The remaining tracks from Camille would be released through other avenues in subsequent years, with the exception of opening track Rebirth of the Flesh, the original studio version of which has only circulated as a bootleg." (Wikipedia)
.

Prince - The Black Album
The Black Album, sometimes called The Funk Bible, is the sixteenth studio album by American recording artist Prince. It was released on November 22, 1994, by Warner Bros. Records. It was originally planned for release on December 8, 1987, as the follow-up to Sign o' the Times and was to appear in an entirely black sleeve with no title or even a credit to Prince; hence it was referred to as The Black Album. Dubbed The Funk Bible by preceding press releases, and in a hidden message within the album itself, the work seemed to be a reaction to criticism that Prince had become too pop-oriented. It was his attempt to regain his African-American audience. The album features one of the most shockingly unusual Prince songs: "Bob George", in which he assumes the identity of a profane man who suspects his girlfriend to have had an affair with a man named Bob. He asks her what the man does for a living and learns that Bob manages Prince, who he dismisses as "that skinny motherfucker with the high voice". The gun-wielding alter ego then fires a multitude of gunshots, and ends up being raided by the police. During live performances of the song during the Lovesexy Tour, he ends up being shot. The name for the track was a combination of Bob Cavallo (former manager), and Nelson George, who was felt to have become very critical of Prince.[12] "Bob George" features a growling monologue that is slowed down to the point of being almost unrecognizable as Prince.
The 1987 promo-only release had no printed title, artist name, production credits or photography printed; a simple black sleeve accompanied the disc. On promotional copies, only a song listing and catalog number—25677—were printed on the disc itself. The commercial version was to only have the catalog number—printed in pink—on the spine.[9] The original compact disc pressing was made by Sony DADC rather than WEA Manufacturing. After Prince became convinced that the album was evil, he ordered it to be withdrawn a week before its release date. It was replaced with the album Lovesexy, a brighter pop-oriented album with elements of religious affirmation." (Wikipedia)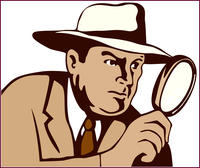 FURTHER INVESTIGATION 
You may never hear anything from Prince's vault of unreleased music
---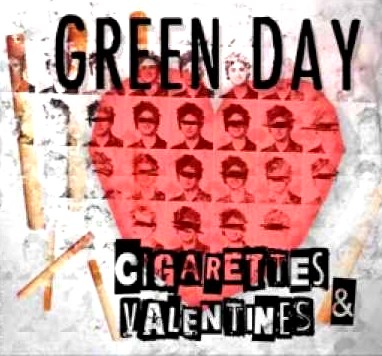 Green Day - Cigarettes & Valentines (2003)
Cigarettes & Valentines was Green Day's follow up to their 2000 album release, Warning.  "In November 2002, the Cigarettes & Valentines album was nearly finished when the master tapes were mysteriously stolen from the band's studio. Instead of re-recording the album, the band decided to start from scratch, leading to the creation of American Idiot (2004). Fortunately, they were able to relocate and recover the material. When the lost recordings returned to the band, they decided to rework some of the original tracks and release them as B-sides to the singles from American Idiot." (Wikipedia)
"The record was said to be 'quick-tempoed' punk in the same vein as their classic albums 'Kerplunk' and 'Insomniac', and many fans speculated that it was released as 'Money Money 2020' by side-project The Network – which frontman Billie Joe Armstrong has repeatedly denied. 'It's pretty much in the vault right now,' Billy Armstrong told NME. 'There was the one song, 'Cigarettes and Valentine' that we brought out live, I don't know, we'll see if any of that stuff ends up seeing the light of day.'" (New Musical Express)
---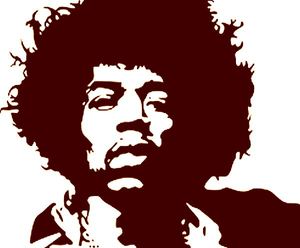 Jimi Hendrix - Black Gold (1970)
"In early 1970, Jimi Hendrix recorded an autobiographical song cycle in his Greenwich Village apartment that he titled Black Gold. The tapes consisted of 16 songs, all created by a solo Hendrix armed only with his voice and a Martin acoustic guitar. Near the end of the collection lies an embryonic two-part rendition of his superhero themed funk-rock tune Astro Man, in which Hendrix sings lines from the 1950s Mighty Mouse cartoon theme and makes humorous references to Superman. Other songs from the Black Gold sessions were also further developed in the studio and have surfaced in the Hendrix catalogue (Stepping Stone, Machine Gun, and Drifting), but at least nine of the songs are known to be unique to the tapes.  Months later, at the Isle of Wight Festival, Hendrix gave the tapes to his drummer Mitch Mitchell to have him listen and comment on the necessary rhythm section requirements for recording the songs. After Hendrix's death in September 1970, Mitchell simply forgot about the tapes, apparently unaware that they were one-of-a-kind masters. For 22 years, the Black Gold tapes sat in a black Ampex tape box that Hendrix tied shut with a headband and labelled 'BG'.  It was not until 1992 that Tony Brown, the avid Hendrix collector and biographer, interviewed Mitchell and learnt that the mythical Black Gold tapes, thought to have been stolen from Jimi's apartment by vandals who ransacked it for collectibles soon after his death, were lying in Mitchell's home in England. Mitchell also possessed the Martin guitar that was used to create the material. Brown was invited to review the tapes and published a summary of his account, but to date the material has not been released and is not available to Hendrix collectors.  Mitch Mitchell's association with Experience Hendrix LLC was an indicator that Black Gold might see worldwide release. Mitchell's death, however, means that the future and whereabouts of Black Gold are even more uncertain. In March 2010, Janie Hendrix stated that Black Gold will be released 'this decade'." (Wikipedia)
---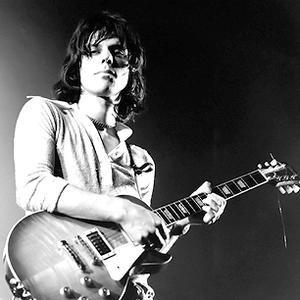 Jeff Beck - The Motown Album (1970)
Back in 1970, Jeff Beck had just recovered from injuries sustained in a serious car accident and had set his sights on making a record in the legendary Studio A located in Hitsville USA, a building owned by Motown records.  Beck showed up in Detroit with drummer Cozy Powell and producer Mickey Most and began working with the renowned Funk Brothers.  Beck and company apparently recorded a full album's worth of material that has yet to see the light of day.  According to various sources, only 10 tracks were recorded for this album. Beck states that some of the songs were written by the famous Holland-Dozier-Holland Motown songwriting team and that the only evidence of this lost record's existence is a single cassette copy that he keeps in his private audio archive.
---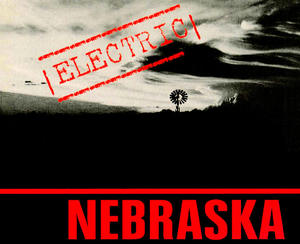 Bruce Springsteen & the E Street Band - Electric Nebraska (1982)
In 1982, Bruce Springsteen recorded a collection of song demos for an album which would be named Nebraska.  After completing the demo process, he went in the studio to rehearse and record the demo songs with the entire E Street Band for a lengthy period of time after which he decided to release his home demo tapes as the actual album instead of the tracks he and the E Street Band had been working on.  After the release of Springsteen's solo version of Nebraska, rumors began to surface that there was also another version of the record featuring the entire E Street Band in the studio vaults.  At the time, several members of the E Street Band praised the full-band's work on the Electric Nebraska version of the album.  Over the years, Electric Nebraska has become a rare collector's item among Springsteen fans.  In recent years, Springsteen has authorized various archival releases and it seems a good bet that this lost album will eventually be officially released.
---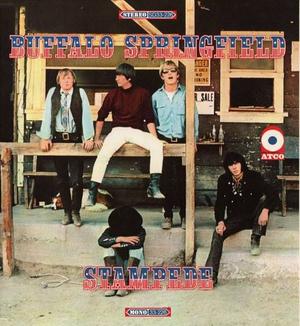 Buffalo Springfield - Stampede (1967)
Buffalo Springfield's Stampede was a legendary "unreleased" album that actually never existed.  From For What It's Worth: The Story of Buffalo Springfield (John Einarson & Richie Furay): "Earlier that spring, in an effort to accumulate tracks for a second album Ahmet Ertegun came out to Los Angeles to supervise a number of recording sessions sandwiched between engagements. Shuttling between Gold Star, Columbia, and Sunset Sound Recorders studios, the band managed to record a variety of tracks, but most ended up as either discards, fragments, or demos… Many of these songs are often cited by Springfield aficionados as proposed tracks for an album supposedly to be called Stampede, which was rumored for release that spring. The Stampede story, much like the Beach Boys' legendary Smile album, has grown to near mythical proportions over the decades with amateur musicologists poring over song lists and speculating on possible tracks. Although Atco had a follow-up album in mind and assigned a catalog number to the anticipated album, going as far as to print up a sleeve, there was, in fact, no Stampede album ever planned by the group themselves. True, they were recording that spring, albeit sporadically with or without several members, but not with the specific goal in mind of a definite album. …In the 1970s, a well-circulated Stampede bootleg purporting to be the real thing was, in reality, merely composed of several outtakes from the debut album and New York sessions… Nonetheless, Atco went ahead and printed up a sleeve using an existing photo shoot of the group up in the Hollywood Hills posed around a western corral. Given the western motif and the group's name, Atco chose Stampede as the title, lettering it in stars and stripes. Close to one hundred thousand of these sleeves were printed in anticipation of the album, only to be given away as promotional items later that fall after the official release of their second album, BUFFALO SPRINGFIELD AGAIN, which was assigned the catalog number originally intended for Stampede, 33-226. Of those various tracks, Down To The Wire has drawn the most attention. Ultimately released on Neil's triple album compilation DECADE in 1977, the song was cut with Stephen, Bobby West, Jesse Hill, and Mac Rebennack."
---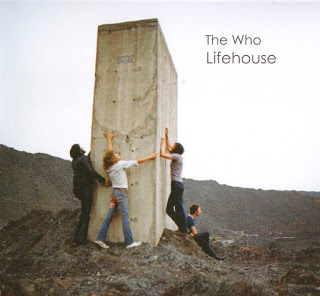 The Who - Lifehouse (1970 - 1971)
"Tommy secured the Who's future, and made them millionaires. The group reacted in different ways—Daltrey and Entwistle lived comfortably, Townshend was embarrassed at his wealth, which he felt was at odds with Meher Baba's ideals, and Moon spent frivolously. During the latter part of 1970, Townshend plotted a follow up to Tommy called Lifehouse. Lifehouse, which was to be a multi-media project symbolizing the relationship between an artist and his audience. Lifehouse's story was inspired by Pete Townshend's experiences on the Tommy tour: 'I've seen moments in Who gigs where the vibrations were becoming so pure that I thought the whole world was just going to stop, the whole thing was just becoming so unified.' He believed that the vibrations could become so pure that the audience would 'dance themselves into oblivion'. Their souls would leave their bodies and they would be in a type of heaven; a permanent state of ecstasy. The only reason this did not happen at Who gigs was because there was a knowledge in the listener's mind that the show would end and everyone would wake up and go to work the next morning. These ideas were directly linked to the writing of philosopher Inayat Khan, a Sufi musician who had written about the connection of vibration and sound with the human spirit. Another source of inspiration for Townshend was Meher Baba, who claimed to be an Avatar of Brahman. What Townshend was aiming to achieve in Lifehouse was to write music that could be adapted to reflect the personalities of the audience. To do this he wanted to adapt his newly acquired hardware, VCS3 and ARP synthesisers and a quadraphonic PA, to create a machine capable of generating and combining personal music themes written from computerised biographical data. Ultimately, these thematic components would merge to form a universal chord. To help this process, the Who would encourage individuals to emerge from the audience and find a role in the music." (Wikipedia)
---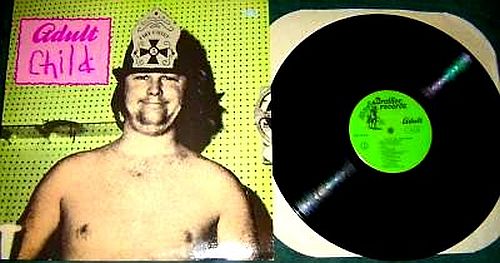 Adult Child - The Beach Boys (1977)
"Adult Child is an unreleased studio album by American rock band the Beach Boys, intended to follow the group's 1977 Love You. Like Love You, it is virtually a Brian Wilson solo project with other group members serving mainly as additional vocalists. After it was rejected by Reprise Records, the band released the 1978 M.I.U. Album in its place with an almost entirely revamped song list. A few projected tracks for Adult Child were eventually released on later albums and compilations. Currently, the album is available only as a bootleg recording. Stylus Magazine tersely summarizes the work: "Brian's Sinatra album. Vegas big band arrangements, brassy cover tunes, a few songs written with the hopes that the Chairman himself might sing them. The label heard it and probably rejected it before track 2 began." 
.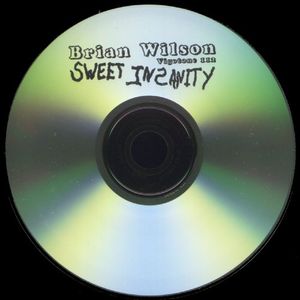 Sweet Insanity - Brian Wilson (1991)
Sweet Insanity is an unauthorized Brian Wilson studio album that was originally planned for release in 1991. Wilson has said that the master tapes were stolen, preventing an official release, although the songs are available on numerous bootlegs. Five of the songs were rerecorded over a decade later and released on Wilson's 2004 album, Gettin' In Over My Head,although some critics believed the remakes weren't as good as the originals. Sweet Insanity is one of the more sought-after bootleg albums.  In 2015, Wilson spoke about Sweet Insanity, saying 'Sweet Insanity was never really released. You've got bootlegs, but it was never released. And I thought some of the stuff was pretty good. It wasn't the best album I ever wrote. We just didn't think it was good enough. They were just like demos. We recorded about 10-12 songs, and we decided not to put it because we thought that maybe people wouldn't like it, so we junked it.'
Initially entitled Brian, the album was intended to be a follow up to his 1988 solo debut, Brian Wilson. During this stage in Wilson's life, he was under the care of psychologist Dr. Eugene Landy, who was known for his unconventional 24-hour therapy. Landy was micro-managing Wilson's life, including his creative career, and became Wilson's primary collaborator. The pair had collaborated on Wilson's first solo album as well.[2] Andy Paley remembers that the album's recording was 'an unpleasant experience'. 
Sweet Insanity only exists on physical media as a promotional cassette acetate manufactured for Brains & Genius, Wilson's and Landy's production company. (The actual cassette was presumably manufactured by Warner Bros. Records; The cassette tape uses Warners' clear shell and typeface) and carries a 1991 copyright date. The cassette includes two bonus tracks: (CD Bonus/"Country Feelin'" and Single, B-Side/"Hotter"). It's unclear whether this particular cassette contains the first or second iteration of the album." (Wikipedia)
---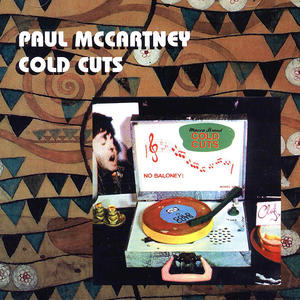 Paul McCartney - Cold Cuts (1973)
Following the massive success of McCartney's Band On The Run album in 1973, his label kept badgering him for a new album for the Christmas season. McCartney realized that he could not deliver an album of new material on such short notice so he devised a plan to release Cold Cuts, a double album which would feature a disc of popular singles that had been released along with a second disc of unreleased McCartney tracks. Due to the continuing chart action of Band On The Run, the record label decided to shelve the project. Over the following years, McCartney would revisit this project from time to time but eventually his label only released disc one of the project which featured the popular singles.
---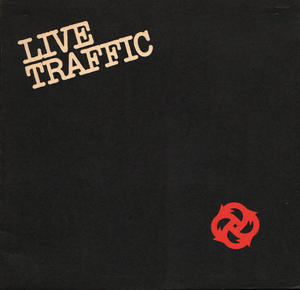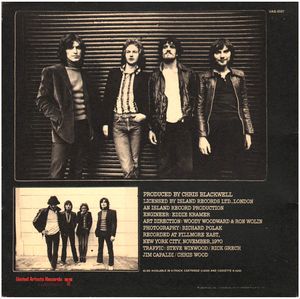 Traffic - Live Traffic (1971)
From the recordamerica.com site: "The above image is the ultra-rare album cover for the unreleased 1971 album Live Traffic. United Artists Records, Traffic's US label, was planning to release a Traffic live album recorded at the Fillmore East on November 18 and 19, 1970 (featuring the band's new bassist, Blind Faith's Ric Grech.) Evidently United Artists greatly upset Steve Winwood and band manager Chris Blackwell by releasing a 2 LP Winwood career retrospective without their permission, and so this release was pulled at the last minute, amid rumors that the master tape had been LOST. This is a fully fabricated album cover for the album; something we've never seen before. We acquired it from an industry insider, who got it at the time from UA's head of publicity. It is in near mint condition, with barely detectable staple holes in the four corners. As far as we know, there were never albums or test pressings of this release–only a very small number of this album cover." Note: tracks from this aborted album have trickeled out on some of the Traffic remastered versions of their old albums." 
From the Traffic fan site www.winwoodfans.com: "For an album that apparently was only days from official release (with advertisements, promo posters and album covers printed) the circumstances surrounding this recording were, and to some extent still are, confused and mysterious. Two shows at New York City's Fillmore East (November 18 and 19, 1970) were recorded with the intent of producing Traffic's first fully live album. Very soon after the concert performance both the British and American press announced the intended release. Melody Maker described the (sic) "Philmore East" show as being due in stores by December 11, while Rolling Stone noted that the original venue and location - the Capitol Theater in Port Chester had been changed to the Fillmore, but didn't say why. Each also gave a tentative track listing of: 
SIDE 1 
Who Knows What Tomorrow May Bring 
Glad 
SIDE 2 
Pearly Queen 
Forty Thousand Headmen 
Can't Find My Way Home 
Also, to be included between tracks were backstage recordings of conversation, greetings to friends, etc. So, with a unique approach to the standard 'live' album, an interesting selection of tracks (note the 'Blind Faith' number and what must have been an extremely long "Glad") and newly added band member Ric Grech supplying sorely needed bass and violin, the album was quickly mixed in New York. Melody Maker announced that the release date had been pushed back a month. Soon after came the news that a "lost tape" had again set back the release date. The story of the lost tape varies, but it was said to have somehow disappeared on the flight back to England. Did this really happen ? One source went so far as to say that the band actually destroyed the tapes. Regardless, it seemed that the problems were only beginning.  Winwood announced in the press his dissatisfaction with the finished product, and indicated that one half of the album might be new material, recorded in his newly built home studio. Now it's going to be only a 'partly live' album, a la "Last Exit ? Any of this could be an adequate reason for delay, and prolonged indecision often lead to an abandoned project in the rapidly evolving rock 'n' roll world of the early seventies. But the most compelling reason for the non-release of "Live - November 70" may have been something else entirely."
---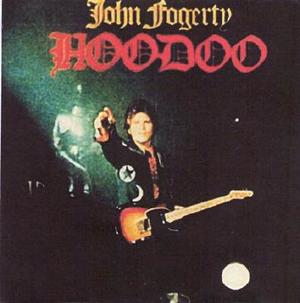 John Fogerty - Hoodoo (1976)
"After the John Fogerty solo album, Fogerty wasted no time in recording more material for a new album to be followed with a tour, which would be very low-key, with a small group of musicians. In April 1976, he released a new single, You Got the Magic, backed with Evil Thing, which peaked at number 87 on the Billboard Hot 100 and did not sell a great deal. Fogerty submitted Hoodoo to Asylum Records, which assigned it a catalogue number, 7E-1081. Shortly before shipment, however, Fogerty and Asylum's Joe Smith made a joint decision that the album did not merit release. After several unsuccessful attempts to improve the album's quality, Fogerty began a nine-year estrangement from the music industry. He has confirmed in interviews that he instructed Asylum to destroy the master tapes, but bootleg copies have appeared over the years." (Wikipedia)
---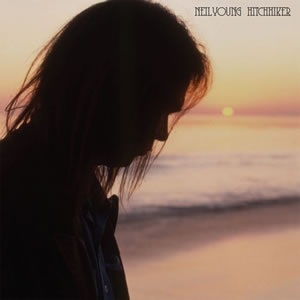 Neil Young - Hitchhiker (1976)
Hitchhiker is an acoustic album recorded in August 1976 at Indigo Studios in Malibu, CA that features songs that Young ended up using in other projects.  After recording this group of new songs, Young decided to shelve the project because he didn't feel confident in his performance of the material.  From Tom Moon on the NPR site: "The Canadian singer and songwriter had material he'd been developing, including three songs that became part of his landmark Rust Never Sleeps with Crazy Horse – 'Pocahontas,' 'Powderfinger' and 'Ride My Llama.' He showed up with acoustic guitar and harmonica (moving to piano for the final track, 'The Old Country Waltz'), and after a shaky-voiced check-in with the control room – the first utterance is Young on the talkback microphone, asking longtime collaborator David Briggs "You ready, Briggs?" – he put down stark, blueprint-like solo renditions of songs that he'd develop into fervent anthems on later albums. There's no affectation, no studio agony – just the songs, served straight up."  The album, which has long been an obsession among Young's longtime fans, was finally released last year as part of the Neil Young Archive series.
---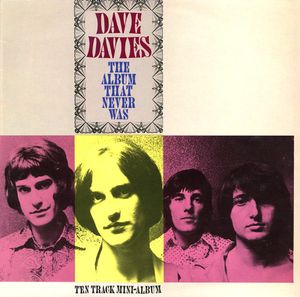 A Hole in the Sock of Dave Davies - Dave Davies (1972)
"A Hole in the Sock of Dave Davies refers to an unreleased album of solo material by Dave Davies, lead guitarist and co-founder of British rock band The Kinks.[1] Apparently the album was, at least for a time, intended to be released under the name Lincoln County, however, numerous names have been applied to it, including The Album That Never Was.  Technically work began on the project after the unexpected success of "Death of a Clown". Initially, proposed material included blues numbers by Lead Belly and Big Bill Broonzy in addition to original material; ultimately, lack of both original material and interest delayed further work on an LP until the very end of 1968, when four new songs were recorded at Polydor Studios in London. Work was to have completed early in 1969 but was delayed at least partly when Dave Davies fractured a finger. Much of the unissued material seems to have been recorded in June 1969, just after completion of recordings for Arthur (with John Dalton, not Pete Quaife, on bass). Two titles ("This Man He Weeps Tonight" and "Mindless Child of Motherhood"), both released as B-sides of Kinks singles were recorded as part of the Arthur sessions, but ultimately not included on that LP's final track selection. Reprise files imply that Reprise received tapes of this album, under the title Lincoln County, in July 1969 while it was still considered for release by the band. By September of that year, the decision was made not to release the album. Throughout 1970, reports of a reworked version with new material were discussed; the possibility of issuing Dave's LP as the second half of a 2-LP set was raised, but by the close of that year all talk of the LP's release had ceased. Oddly, tapes of this LP were not officially logged into Reprise's official master tape log until 1972, as part of their contractual settlement after The Kinks moved to RCA. Short of the existence of this acetate in their vaults, there is no other indication that Reprise ever seriously considered this LP for release in its entirety. All songs were mixed (in the case of "Susannah's Still Alive", remixed) in stereo for this release." (Wikipedia)
---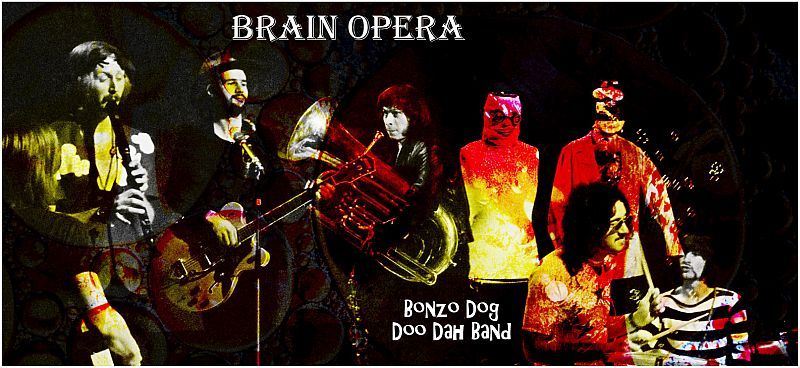 Brain Opera - Bonzo Dog Doo Dah Band
From Wikipedia: " The Bonzo Dog Doo Dah Band (also known as The Bonzo Dog Band) was created by a group of British art-school students in the 1960s.  Combining elements of music hall, trad jazz and psychedelic pop with surreal humour and avant-garde art, the Bonzos came to the public attention through a 1968 TV comedy show, Do Not Adjust Your Set...Although The Bonzos had started out playing and parodying trad jazz and 1920s-style popular music, by 1967 they were contemplating embracing a more contemporary style of rock music, in order to counter claims that they sounded too much like The Temperance Seven or the fictional, studio-concocted New Vaudeville Band. In fact although they were now exclusively managed by Gerry Bron, The Bonzos were invited to perform live as the New Vaudeville Band in order to capitalise on the fictional group's recent chart success with Winchester Cathedral; an offer The Bonzos immediately declined in favour of retaining their own artistic control.  However Bob Kerr happily agreed to help form a real New Vaudeville Band, allegedly taking the bulk of his former bandmates' stage act with him, a move which finally forced The Bonzos' hand over the change of direction.  According to Neil Innes, The Bonzos had learned a salutary lesson about the pitfalls of show business:...The situation proved fortuitous, however, as they were able to capitalise on the burgeoning spirit of the times by combining their jazz stylings with increasingly fashionable psychedelic touches. As their popularity increased (especially among other musicians), they were asked by Paul McCartney to appear in The Beatles' Magical Mystery Tour film at the end of 1967, performing Death Cab For Cutie...Around this time they were also hired as the resident band on Do Not Adjust Your Set, an afternoon children's television comedy show notable for starring several future members of Monty Python (Eric Idle, Terry Jones and Michael Palin), Denise Coffey, and David Jason in the cast. The band performed every week as well as sometimes participating in sketches...The Bonzos' upward career trajectory continued in a flurry of activity during 1968, thanks in no small part to their frequent exposure on television and radio. The group also became a popular live attraction off the back of their ongoing tour schedule, continuing with the working men's clubs and now also taking in the nightclub and university circuits. All this hard work began to pay off when the group achieved a Top Five hit single in October with Neil Innes' I'm the Urban Spaceman, produced by Paul McCartney and Gus Dudgeon under the collective pseudonym Apollo C. Vermouth."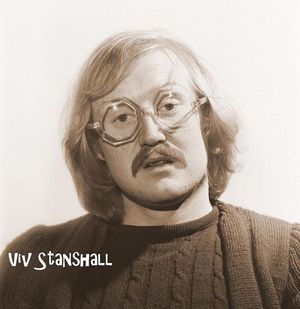 From the LongReads website: 
"In 1993, interviewers from the psychedelic music magazine Ptolemaic Terrascope stood on Viv Stanshall's stoop, wondering if he would answer the doorbell. Stanshall's friend, who set up the meeting, was just beginning to apologize when she turned and gasped: A frail and obviously drunk Stanshall, according to the article, "staggering down the road clutching a carved stick and a white plastic carrier bag containing a freshly purchased bottle of Mr. Smirnoff's elixir, lurched toward the house...Stanshall ― artistic polymath and quintessential English eccentric― had just lost another round in his decades long battle with anxiety...Thirty years before, Stanshall established his career by co-founding a seminal musical comedy group, The Bonzo Dog Doo-Dah Band. The Bonzos, as they would become affectionately known, started out covering novelty numbers from the 1920s and touring the pub circuit. They went on to have a top-10 hit in Britain and appear in a Beatles film. Hilarious, absurd, vaguely threatening, and anarchic, the Bonzos had an enormous influence on the sketch comedy group Monty Python. They released four albums before initially breaking up in 1970. Another project, an ambitious if nonsensical review called Brain Opera, was shelved...Stanshall was the face of it all. Playing by turns a bumbling compère and crooning frontman, he wrote songs with simple melodies and intricate wordplay. His humor was somehow both dry and camp. He would soliloquize in a posh accent while wearing ping pong ball eyes, or sing a ballad like an addled Elvis before reciting the spoken word lyric in an oversized mask. By the time he collaborated on Brain Opera with fellow English oddball Arthur Brown, Stanshall was at a critical juncture of anxiety and ambition: unable to tour because of stage fright and addicted to drugs and alcohol, he was nevertheless fully invested in the British pop star lifestyle. For their part, the Bonzos were less than a year from dissolving after three years of overwork and underpay. 
The Brain Opera is a case in point that some projects can never be realized. What fragments we have of it are demented and chaotic. The men who conceived it weren't able to see it through, and even if they had, the group who would have performed it were disintegrating, and even if they weren't, the managers and label people who would have allowed it out into the world would have never. 
Hilarious, absurd, vaguely threatening, and anarchic, the Bonzos had an enormous influence on the sketch comedy group Monty Python. With rock and psychedelia now part of their repertoire, the Bonzos could satirize the entire British Invasion. In 1966, with the cultural dominance of all musical things English, it would be like shooting fish in a barrel. The group bought electric guitars and concentrated on writing original compositions...
Having shortened their name to the Bonzo Dog Band, the group toured America twice in 1969. The shows were well-received, if poorly planned. Stanshall's behavior began to change. 'I think something happened to him between the two tours,' Innes said. 'I don't know what, but he began to drink more to steady his nerves. I think he lost his nerve a bit, and I don't know what caused that. …When we went to pick Viv up, to actually go to the airport for the second trip, he answered the door with his hair completely shaved off. And he didn't look at ease at all...He got locked into Valium, which I didn't really understand about Valium in those days, Legs" Larry  Smith remembered, 'but he was apparently prescribed lethal doses early on, which made him all the more dependent on the stuff."'  Touring had become a grind, with little return. In Ireland, the band performed on a football pitch near a slaughterhouse. The only power supply cable was originally for an electric kettle. When it immediately failed, Stanshall chased after his manager across the field, yelling 'Debag the rotter!'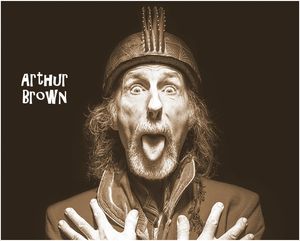 These are the unstable conditions in which the Brain Opera was conceived. Most of the work was done by Stanshall and Arthur Brown, of The Crazy World of Arthur Brown. Brown had a huge hit with 1968s Fire, and was known for wearing flaming helmets on stage. The fruit of this collaboration was going to be nothing short of fascinating. 'The Crazy World did quite a few gigs here and there with the Bonzos, and were great admirers of their humor and theatricality," Arthur Brown told me recently. 'That led to Viv and I having meetings up.'  To the extent that it can be understood, Brain Opera is set in an alternate universe, where The Craig Torso Show is an enormous success, and features, according to The Bonzo Dog Doo Dah Band: Jollity Farm, 'German surgeons vying for cash and prizes and the chance to work in America.' Stanshall wrote a libretto, and Brown composed the music. 
'We gradually started talking about doing things together, and he wanted to do something about a cosmic slug,' Brown told me. 'It kind of developed from there, and the idea was maybe the slug could get a human brain implant or something. My band had been playing a section which went...We want your brains to pay for further education, We want your brains, they belong to the nation...This led Vivian to make the connection that we could bring certain of our ideas together. We started talking about it and working on it.'  Stanshall described Brown as 'an incredible singer and…a freak.'  'I think Viv was capable of being the rudest person I ever met,' Brown told me. 'Somehow he had some second sense of people and he would just say things that would make them either want to hit him ― and sometimes did ― or they'd collapse.'  'Christ, we went down to…I don't know where,' Stanshall told the Terrascope. 'Arthur was on drugs and I was on booze.'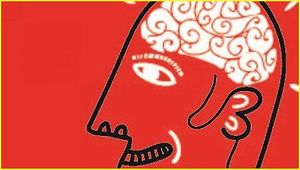 'We came up with all these strange ideas,' Brown continued. 'There was going to be a silver slug that came across the stage. It was going to be a very surreal and adventurous piece. We discussed, about, the first act.' I said to Vivian, 'Look, most of my stuff at this time has a sort of mystical content. So it's going to have a mystical content which would be carried by the surreal element of it.' And then of course, with it being Vivian, it was also going to be quite funny. But that was about as far as it got, really. He was at the time drifting in and out, and I was doing one of my bands, and we got temporally pulled apart.' 
The project would have involved the Bonzos and Brown, 'and we would have had other people as well,' Brown said. 'Some female parts. Really, we didn't get around to discussing the sort of technicalities or too many of the actual personnel. It was a very interesting prospect. And the…you know, some of those things just disappear. Not because you decide they're not good or you're not going to do them, it's just things carry you other ways.'  'I don't know. Whatever happened, happened,' Brown told me about the end of the project. 'I decided I wanted to form a new band, Kingdom Come. Probably because of that I didn't get in contact with Viv. Sometimes working with him was impossible. In his down phase he was just lie in bed — that was it, full stop.'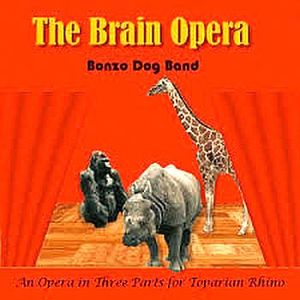 An excerpt of Brain Opera, performed by the Bonzos and recorded for John Peel's radio broadcast, has surfaced. 'I'd lost interest in the direction the band was taking by then, so I don't know,' multi-instrumentalist Roger Ruskin Spear said recently. 'I know Pete Townshend said in the press at the time he was planning a 'Brain Opera' which rather inhibited our thoughts on the subject.' (Townshend later called his project Tommy.) In the same interview, Rodney Slater claimed to remember nothing about Brain Opera. Stanshall was given co-writing credit and recorded backing vocals on the recording of "Brains" for Kingdom Come's 1971 Galactic Zoo Dossier album. 
The Bonzos management rejected Brain Opera out of hand ― 'They likened it to an end-of-term revue by medical students,' Spear noted ― and pressured the band for another single. They broke up instead. The Bonzo Dog Band performed for the last time in March, 1970.  'We weren't destined to go on year after year like the Stones, no way,' Innes said. 'One of the problems is, I think, we stopped arguing with each other. We became better friends. We were more sympathetic to each other. But before, we used to fight tooth and nail for ideas. The only way to get an idea in was just to do it and not tell anybody. If it got a laugh with the audience, it stayed in.'  'Life was becoming a nightmare with the Bonzos,' Stanshall remembered. 'I had no time to do anything. The phone used to ring so much I'd just leave it off the hook.' 
'They were on the cusp between humor and music,' Paul McCartney told MOJO in 1995. 'In a way I don't think they ever got it sorted out. They didn't ever fall fully into music or into comedy, but that was their charm really.' 
Neil Innes went on to have a brilliant career, contributing music for Monty Python and becoming known as their seventh member. The Rutles, his and Eric Idle's satire of the Beatles, was largely well-received by the Fab Four. Their publishing company, however, sued.  'Did you know there are 14 songs hidden away in the vaults of International Copyright that are credited to 'Innes, Lennon and McCartney'?' Innes told Dangerous Minds. 'It's all there in black and white! However, under no circumstances am I to be credited for writing any 'part' of these compositions. What's more, I am forbidden to tell anyone this! Yes! It's all there in the so-called Settlement Agreement. So, if anyone wants to cover one of the first Rutles songs, remember: it has to be just 'Lennon/McCartney' on the cover or the label.' 
Stanshall, also believed to have a stellar solo career ahead of him, kept his strangeness close. In addition to forming sundry musical projects and guest-starring on rock stars' records, he took an idea germinated during the Bonzo's career, Sir Henry at Rawlinson End, and made it into a serialized radio project in the mid-1970s.
In the 1980s, Stanshall and his second wife Ki Longfellow created Stinkfoot, a comic opera which takes place under the boardwalk of a seaside town much like the one where Stanshall grew up. 'I'd like to think that it's as jolly as stuff that I did with the old Dog Band,' Stanshall said, 'but it's based on my own recovery from tranquilizers, which was a particularly difficult period and I could've quite easily suffocated in my own wailing and self pity.'  'Vivian always had this thing in his mind: He wanted to write songs that his father could whistle,' Stinkfoot musical director Peter Moss observed. 'And so therefore everything that he wrote he wrote on ukulele and whistled.' Stanshall died in a house fire in 1995. 'You see,' he once said, 'I'm not different for the sake of being different ― only for the desperate sake of being myself. I can't join your gang: you'd think I was a phony, and I'd know it.'"
---
The new M.C. Osso Single!
Select Any Single (Verni Dance Mix)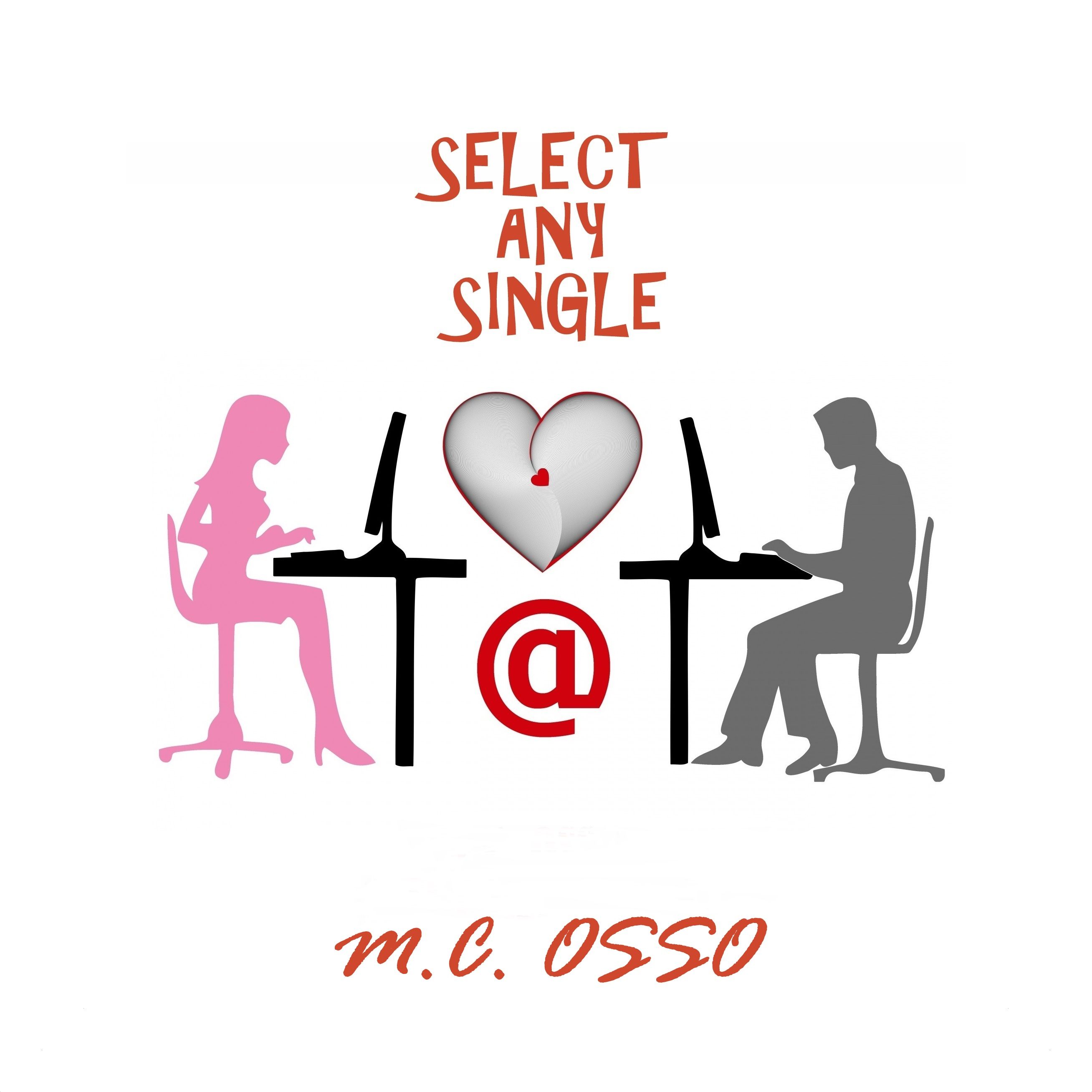 ---