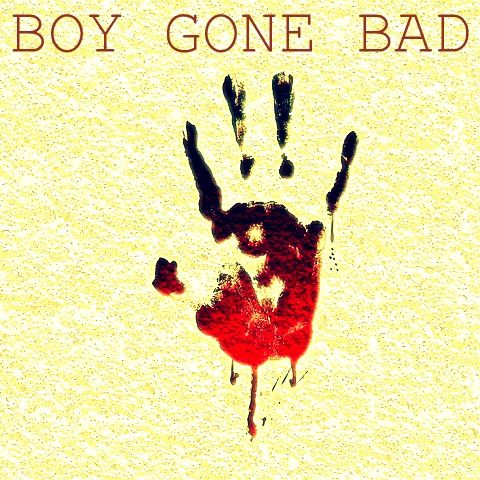 Yesterday marked the 33rd anniversary of a crime
that took place in New York city on August 26, 1986.
Today's blog post is about a song that was
inspired by this heinous murder in Central Park.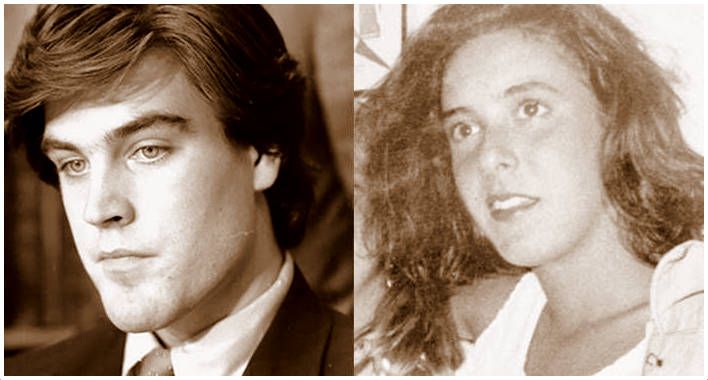 "Handsome, well-educated, but deeply troubled: Robert Chambers was a total knockout with a dark personality. Indeed, he gave a whole new meaning to the term "triple-threat." He had steely blue eyes and thick hair, but he was a hard partier who drank too much and did hard drugs. Chambers' partying and lack of a moral compass eventually led him down a path toward headline-making murder when he strangled 18-year-old Jennifer Levin in cold blood in 1986." (allthatsinteresting.com)
Looking back at this murder case which tagged Robert Chambers as "The Preppy Killer, I still remember the coverage this incident received in the newspapers and on the television news programs.  At the time, the 24/7 news cycle didn't exist but incidents like this planted the seed of feverish media reportage which came to full fruition in 1996 with the O.J. Simpson trial for the murder of Nicole Simpson and Ron Goldman.
The killing and the investigation
From Wikipedia.com: 
"Levin's half-naked corpse, covered in cuts, bruises and bite marks, was found by a cyclist in Central Park near Fifth Avenue and 83rd Street, behind the Metropolitan Museum of Art.[3] Clothing from her upper body had been pushed up around her neck, and her skirt was around her waist.[4] The Medical Examiner's office said Levin had been strangled. Police noted there were numerous cuts and bruises on her neck, both from the strangulation and from her own fingernails as she clawed at her killer's hands. Later, Chambers hid and watched as police officers investigated the scene. The investigators had found Levin's underwear some 50 yards away.  
Police were given Chambers' name by patrons at Dorrian's Red Hand bar, who had seen him leaving with Levin. When authorities arrived to question him at his home, he had fresh scratches on his face and arms, which he initially said were "cat scratches". He was taken in for questioning. 
Chambers changed his story several times: "his cat had been declawed"; he "didn't part from Levin immediately upon leaving the bar"; "she had parted from him to purchase cigarettes" (it was later discovered that Levin did not smoke). In the final version of his confession, he claimed that some time after he and Levin had left the bar, she had asked him for "rough sex", tied the 6 ft 5 in Chambers' hands with her panties, and hurt his genitals as she stimulated him, and that she had been killed accidentally when he freed his hands and pushed her off him. 
Confronted with this explanation, Assistant District Attorney Steve Saracco said: 'I've been in this business for a while, and you're the first man I've seen raped in Central Park'. The rape scenario was considered to be highly unlikely in light of the fact that Chambers was more than a foot taller than the 5 ft 4 in Levin, and at 220 lb, he was almost double her weight. The media had labeled the crime The Preppie Murder. Some of New York City media sources had reported the more lurid aspects of the case; for example, New York Daily News headlines read: How Jennifer Courted Death and Sex Play Got Rough. Levin's reputation was attacked, while Chambers was portrayed as a Kennedy-esque preppie altar boy.
Chambers was charged with, and tried for, two counts of second-degree murder. His defense was that Levin's death had occurred during rough sex. The defense sought to depict Levin as a promiscuous woman who kept a sex diary; however, no such diary existed. Levin, instead, kept a small notebook that contained the names and phone numbers of her friends and notations of ordinary appointments. Such tactics were met with public outrage, with protesters (some calling themselves "Justice for Jennifer") demonstrating outside the courtroom.  With the jury deadlocked for nine days, a plea bargain was struck in which Chambers pleaded guilty to the lesser crime of manslaughter in the first degree, and to one count of burglary for his thefts in 1986. He was sentenced to serve 5 to 15 years, with the sentence for burglary being served concurrently."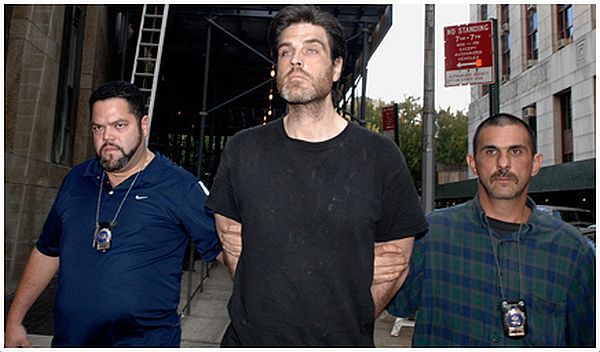 From townandcountrymag.com:
"In all the stories about the murder, Chambers was always described as handsome: Ruggedly so, or square-jawed or patrician. Plenty was also said about his checkered past, the fact that he'd been kicked out of several prestigious schools, that he had a history with drugs and had been to rehab. He quickly earned the nickname the Preppy Killer. This made it impossible not to imagine Chambers in a polo shirt and dock siders, perpetrating a bit of casual violence on his way to playing tennis.  The nickname the 'Preppy Killer' perfectly captured the blend of menace and privilege that Chambers came to embody.  It was a genius sobriquet, like so many of those tabloid monikers. It captured exactly the blend of menace and privilege that Chambers came to embody. And of course his privilege had abetted his menace. His good looks and his charm and his address and his friends with even better addresses made people give him the benefit of the doubt again and again and again.  Chambers served the maximum sentence and was released from Auburn Correctional Facility in upstate New York in 2003. Five years later, he went back to jail, having plead guilty to selling cocaine out of his midtown apartment. His earliest possible release date is 2024."

Jack Finch                          Ray Finch                                        Johnny Pierre
Flash forward to the year 2003 when I had reconnected with Ray & Jack Finch  The three of us had been members of the Freelance Vandals but hadn't really gotten together to make any music since 1996.  Just out of the blue, we got together to do some sessions for an album called Time Is A River which we released under the name The Wonk Bros. 
I vividly remember that  when I started writing the lyrics for some of these tunes, somewhere along the way I suddenly got fixated on the notorious "Preppy Killer" Robert Chambers. The most probable reason for this was that I happened to watch a TV news show that covered the 10th anniversary of that murder in Central Park.  While watching that program, Chambers struck me as a sociopath; devoid of feeling anything.  One of the most interesting of these tunes was a song that Ray and I wrote called Boy Gone Bad; a tune that attemped to draw a portrait of Robert Chambers, the spoiled rich kid who had murdered Jennifer Levin.
As Ray and I began working on the tune in my basement studio, I knew that I wanted the recording of the song to have a cinematic quality to it.  Ray, who played most of the music on this track, created a wonderful film noir backdrop for the lyrics.
Boy Gone Bad
The moon catches fire just when I retired from the human race 
You got me cracking up but that just ain't enough to get a real good taste 
Go to California, call me on the phone, you simpleton 
Burn your bridges down now, don't make a sound, what's done is done 
Daddy says he loves you, everything he does, you think it stinks 
On the back burner, you're the night crawler by the kitchen sink 
Go to California, call me on the phone, you simpleton  
Burn your bridges down now, don't make a sound, what's done is done 
These are not the hands of a working man, these are just the hands of a boy gone bad 
These are not the hands of a working man, these are just the hands of a boy gone bad 
Walking in the park, laughing after dark, in my happy place 
You had me crackin' up but that just weren't enough to get a real good taste 
These are not the hands of a working man, these are just the hands of a boy gone bad  
These are not the hands of a working man, these are just the hands of a boy gone bad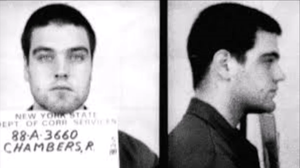 Besides Boy Gone Bad, there were two other songs that were inspired by Robert Chambers; Sugar Hill and Night Fades Away.  At one point, I was so caught up in this Robert Chambers character that I seriously thought about writing an entire "rock opera" about him.  This project never materialized after the Wonk Sessions but, hey, one never knows when the muse will come knocking on your door once again.
Sugar Hill, which was a lighthearted ditty about life in prison.  Ray and I really like the fact that the ending of this song has a definite Kinks influence. 
The last song in this strange mini "rock opera" was Night Fades Away that Jack had brought to the sessions.  Night Fades Away contained lyrics like "somebody's on the line, talking in the dark, laughter on my radio; I saw you yesterday, walking through the park with the angels in the snow...take away my sadness, nail it to the wall, you got to leave it there to wither away, somebody said something, it could have been a whisper, now I'm feeling like a stranger on a train..."   At the time, most of these lyrics struck me as an experiment in musical journalism.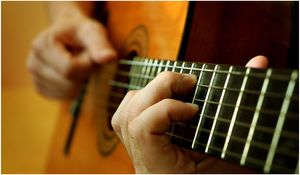 Over the years, I've learned never to question where songs come from. 
Most of the time, I can feel them all around me.  Floating in the air.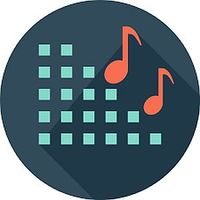 "Songwriting's a weird game.  I never intended to become one --
I fell into this by mistake, and I can't get out of it." (Keith Richards)
---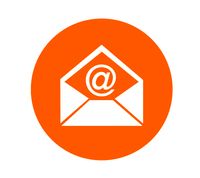 ---
---