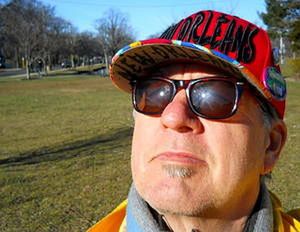 Sweet Fancy Moses!  Today is April Fool's Day!  This morning, as I was taking a walk around the neighborhood, my mind began to drift away into a fog of silly notions. Whistling under my breath as I walked along, I started to speculate as to what it would be like if some famous personalities from the past were food bloggers!
---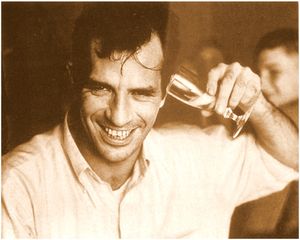 JACK KEROUAC
Based in Lowell, MA, Kerouac's blog, On The Table, won the 2022 Blogger's Choice Award in the social activist food category. He blogs about current issues in the American food production system. Excerpt from Jack's most recent blog post: "The charging restless mute unvoiced bacon keening in a seizure of tarpaulin power." 
---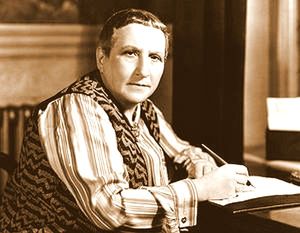 GERTRUDE STEIN
Gertie's blog, Escargot Squad, originates from the Left Bank area of Paris where she maintains a pied-a-terre on the Rue de Cassoulet. A longtime favorite of food blog readers in Europe, her slightly eccentric blog posts feature colorful illustrations by her close friend, Pablo. Stein's college roomie, Alice B. Toklas, makes occasional guest posts whenever Gertie's out of town visiting a nearby Swiss health spa. Excerpt from Gertie's most recent blog post: "A casserole is a casserole is a casserole is a casserole." 
---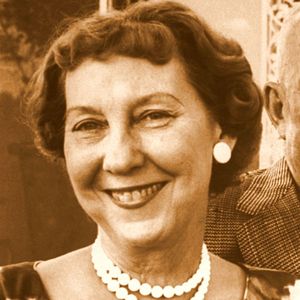 MAMIE EISENHOWER
Mamie writes her blog, Cooking With Mamie, out of a small farmhouse in Gettysburg, PA and enjoys posting recipes that involve fudge. She was a big hit at this year's Gals Who Blog convention where she dazzled the crowd with a flaming hard boiled egg jello-mold! Excerpt from Mamie's most recent blog post: "Every cook over fifty should stay in bed until noon." 
---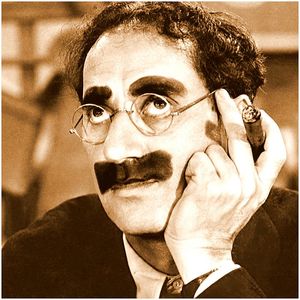 GROUCHO MARX
Groucho, a retired comedian from the Catskills, posts his Animal Crackers blog from The Cherry Hill Senior Citizens Community Center in upstate New York. Amid rumors of a possible book deal with Random House, Groucho recently stated, "I did toy with the idea of doing a cookbook. I think a lot of people who hate literature but love fried eggs would buy it if the price was right." Excerpt from Groucho's most recent blog post: "Time flies like an arrow. Fruit flies like a banana." 
---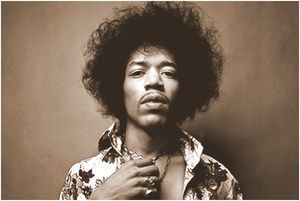 JIMI HENDRIX
Based in Seattle, Washington, Jimi writes what he calls "a cosmic soul food blog." The Hendrix blog, Neon Rainbow Barbecue, has received accolades from the mainstream press for its unique style which harkens back to the 1960's psychedelic era. Excerpt from Jimi's most recent blog post: "Even souffles made of sand, fall into the sea, eventually." 
---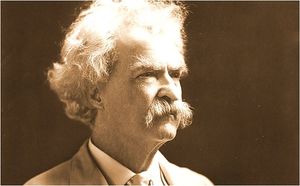 MARK TWAIN
Twain, who collaborates on his Hannibal's Cannibals blog with his two young sons, Huck and Tom, is based out of Hannibal, Missouri and enjoys posting about the bucolic pleasures of Southern food. Here's an excerpt from Mark's most recent blog post: "The confabulation of our gumbo had drawn many curious spectators in town, including our next door neighbor, Old Jim." 
---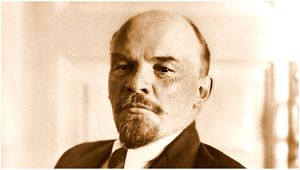 VLADIMIR LENIN
One of the first Russian bloggers to emerge on the nascent food blog scene, Vlad's blog, What Is To Be Cooked? serves up Russian peasant recipes that are seasoned with socioeconomic culinary commentary. Excerpt from most recent blog post: "Any cook should be able to run the country." 
---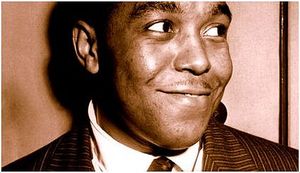 CHARLIE PARKER
Charlie's blog, Salt Peanuts, is based in the Greenwich Village area of New York city and focuses primarily on reviews of food purchased from street vendors. His unusual style of adding jazz lingo to his blog posts ("bloop bleep blah! The pretzel cart at Columbus Circle is run by Julio and is quite the epicurean find!") can be disconcerting but he has many loyal readers. Every October, his good friend Charles Schultz guest blogs with some great pumpkin recipes. Excerpt from Charlie's most recent blog post: "Flip flop floy! Susie's Empanadas in midtown are a stone joy!" 
---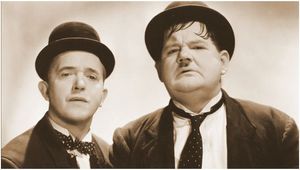 LAUREL & HARDY
Stan Laurel and Oliver Hardy appear on a popular cooking podcast called Is Something Burning in the Kitchen?  During each episode of the podcast, these two lovable bozos end up getting into each other's way as they try their best to make various comfort food recipes in their home kitchen; all of which leaves their fans in stiches.  Excerpt from their most recent podcast: "Stanley, hand me that cast iron skillet, would you?" (Stanley accidentally drops the skillet and it smacks Oliver on his kneecaps) "OOOOOOweee Stan you son of a...!"
---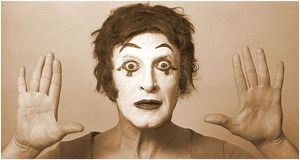 MARCEL MARCEAU
Marceau, whose Silence For The Lamb Kebobs blog has been around since 1999, posts recipes that are not longer than 2 lines of text! This minimalist approach has held him in good stead as his list of readers has grown with each passing year. Here's his most recent blog post: "..........................!!!" 
---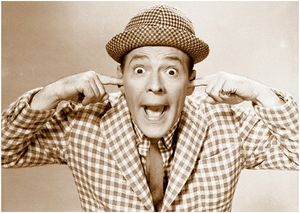 PINKY LEE
In a recent article in USA Today, Pinky Lee's Here Comes The Frankfurter Wagon was praised for being one of the most popular online food blogs.  The blog details Pinky's exasperating day-to-day life as a caterer to Hollywood stars in Beverly Hills, California.  As each blog post unfolds, Pinky prepares a lavish buffet only to have his well-to-do customers call and cancel the catering order at the last minute, leaving Pinkey to declare, "Oooooh!  That makes me so mad!"  Some of Pinky's recent blog posts include Dinner For Forty Movie Extras, The Ellie Mae Clampett Bridal Shower, How To Eat Tuna Salad With Brad Pitt While Sky Diving Over The Mojave Desert and Cooking On Set: Macaroni & Cheese For Marvel Comics Super Heroes.
---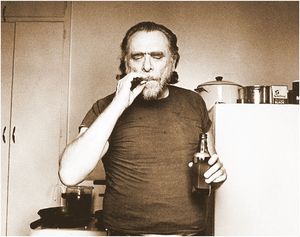 CHARLES BUKOWSKI
Best known for his quirky attitudes about food and women, Charles Bukowski's blog, Food Madness & Other Things, chronicles the comings and goings of his daily (turbulent) life. In 2001, the Detroit Free Press named Bukowski as "the food blogger most likely to end up doing time in prison for his mad rants and overall intolerance of the human race as a whole." Excerpt from Charlie's most recent blog post: "Sure I burned the gawdamn green beans but Sheila knew it was about more than that as she sucked on her menthol cigarette in the dark bedroom. Tomorrow I will reclaim my soul by making pancakes...." 
---
HARRY HOUDINI
The irrepressible Harry Houdini has long been considered one of the top food bloggers in Europe.  Every day, Harry posts his Magical Eats podcast which celebrates his ability to combine a visceral approach to food preparation along with an assortment of magic tricks which he performs on camera as he cooks. In 2018, there was an uproar in Paris when Houdini, attending a local food blogger convention, performed his famous Now You See It-- Now You Don't Mushroom Soufflé trick which caused more than one audience member to exclaim, "Zoot alors! He must have a midget dog under the table eating the food!" 
---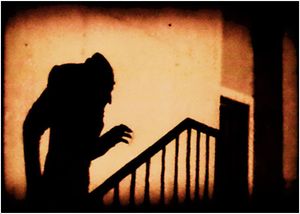 ELMER NOSFERATU
Posting what is perhaps one of the longest running food blogs on the web, A Stockpot Of Horror, Elmer Nosferatu blogs about what he likes to call, "the dark mysteries of the kitchen as experienced by a lonely cook from Transylvania." Besides the blog, Nosferatu operates Sighisoara, a 43 seat restaurant located in the hamlet of Sibiu. Here's an excerpt from Elmer's most recent post: "…and at that moment, as if by a miracle, the sauce no longer curdled, and the stifling shadow of tonight's menu vanished with the morning sun." 
---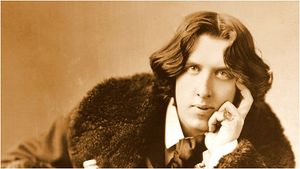 OSCAR WILDE
Oscar's blog, The Ballad Of The Breading Jell-o, hails from London, England and features a humorous take on his main characer, Chef Henry Wooton, who cooks at a boys orphanage somewhere in the English countryside. Excerpt from Oscar's most recent post: "The kitchen was filled with the rich odour of roses, and when the light summer wind stirred amidst the trees of the garden, there came through the open door the heavy scent of the lilac, or the more delicate perfume of the pink-flowering thorn. From the corner of the divan of Persian saddle-bags on which he was lying, smoking, as was his custom, innumerable cigarettes, Chef Henry Wotton could just catch the gleam of the honey-sweet and honey-coloured blossoms of a laburnum, whose tremulous branches seemed hardly able to bear the burden of a beauty so flame-like as theirs; and now and then the fantastic shadows of birds in flight flitted across the long tussore-silk curtains that were stretched in front of the huge window, producing a kind of momentary Japanese effect, and making him think of those pallid jade-faced painters of Tokyo who, through the medium of an art that is necessarily immobile, seek to convey the sense of swiftness and motion. The sullen murmur of the bees shouldering their way through the long unmown grass, or circling with monotonous insistence round the dusty gilt horns of the straggling woodbine, seemed to make the stillness more oppressive. The dim roar of London was like the bourdon note of a distant organ. It was time for bangers and eggs." 
---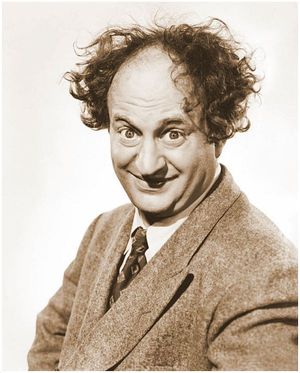 LARRY FINE
A retired chef/owner of Blatsky's (a world famous Jewish delicatessen located in Brooklyn, New York), Larry Fine's Blatsky Blog is filled with posts about his past adventures at the stove, cooking with his two favorite employees, Sous Chef Moe Howard and Line Cook Curly Howard. Recently, in a 2017 NPR radio interview, Fine declared that, "Personally, I thought that Curly was the greatest because he was a natural cook who had no formal training. Whatever he cooked, he made up on the spur of the moment. Sure, there were some bad days, like the time a customer found some sheet metal screws in his matzoh ball soup but what the heck..." Recent posts include Curly's Smashed Banana Pudding, How To Set Your Kitchen On Fire, Never Say Moe and Cheese It, The Cops! 
---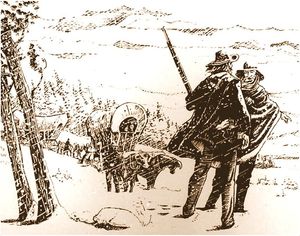 THE DONNER PARTY
Written as a group blog project by some organic food pioneers who have been stranded in the wild hinterlands of Colorado for the past year, the What's Your Beef? blog features crisp writing and surrealistic photography. Excerpt from the group's most recent blog post: "Last night we ate Sam Brown's left leg. This was an event tinged with sadness as Sam was once a champion clog dancer back home in Ohio... the meat, though, was relatively good and sweet. My wife, Martha, had seconds..." 
---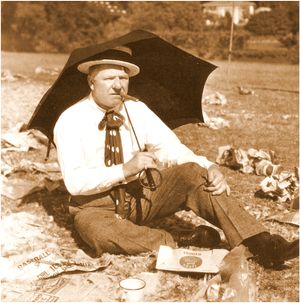 W.C. FIELDS
Bill writes his blog, The Fatal Glass of Beer, out of a one room apartment near the Santa Anita racetrack in California. His blog posts are renowned for their whimsical take on cooking with potent potables. Excerpt from Bill's most recent blog post: "Somebody left the cork out of my lunch." 
---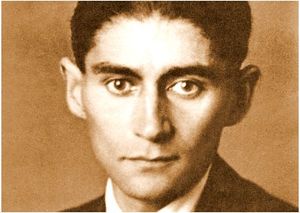 FRANZ KAFKA
Kafka, a retired bohemian chef who lives in Prague, writes the wildly popular baking blog, Baking With Kafka, which typically features an isolated protagonist who is trapped in a kitchen where upon he finds himself in various surrealistic predicaments.  Excerpt from his most recent post: "As I awoke one morning from uneasy dreams and entered my beloved kitchen, I found that I had been transformed into a gigantic insect-like meatloaf."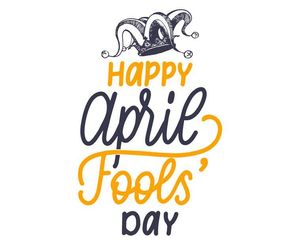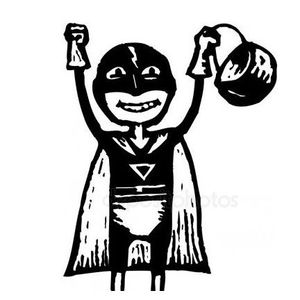 ---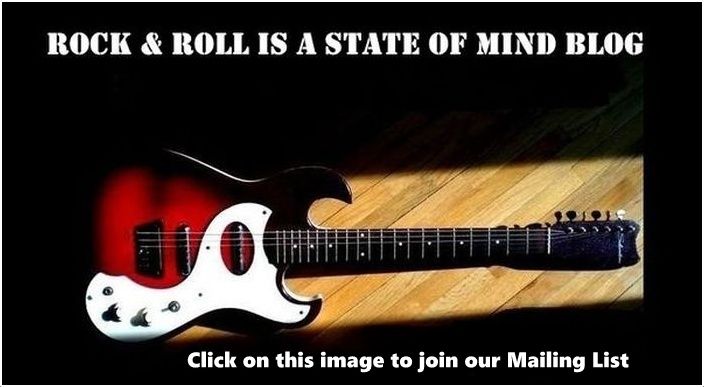 ---
ALBUMS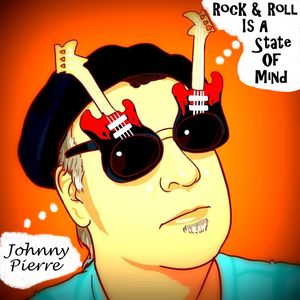 ROCK & ROLL IS A STATE OF MIND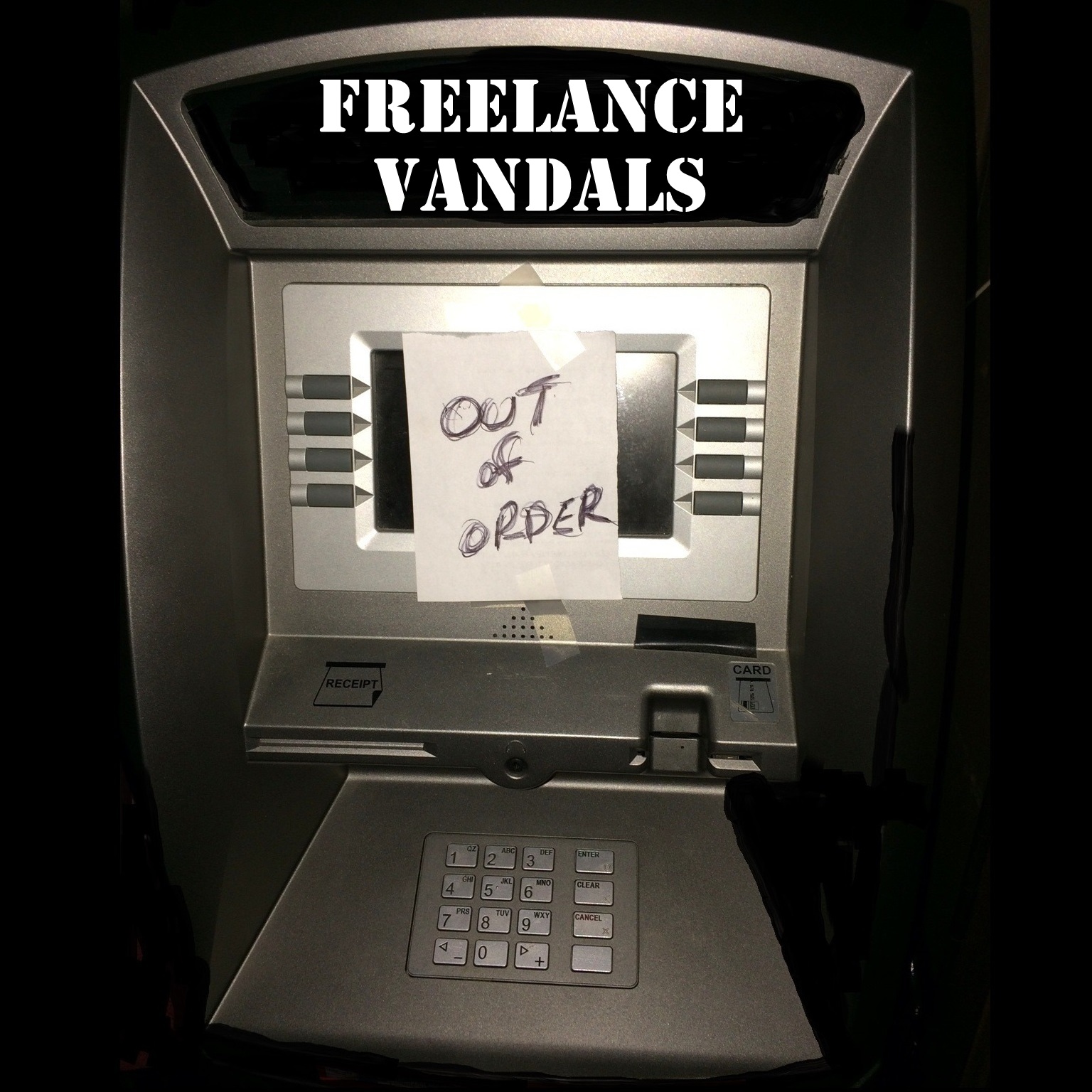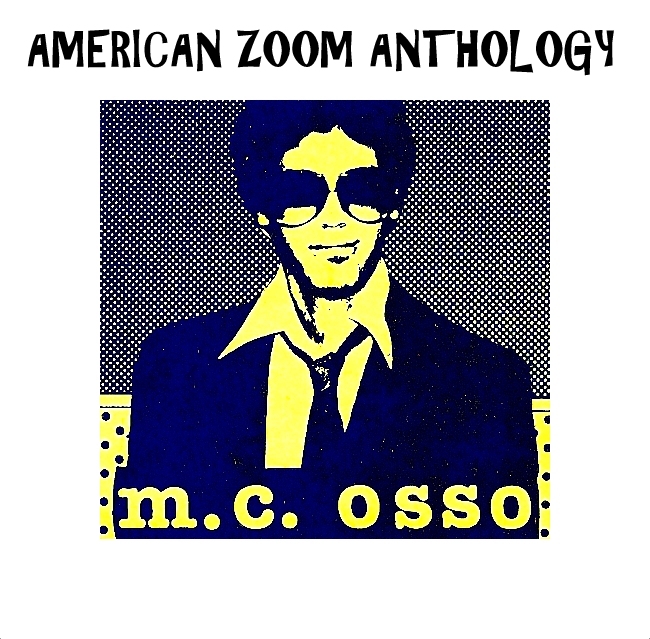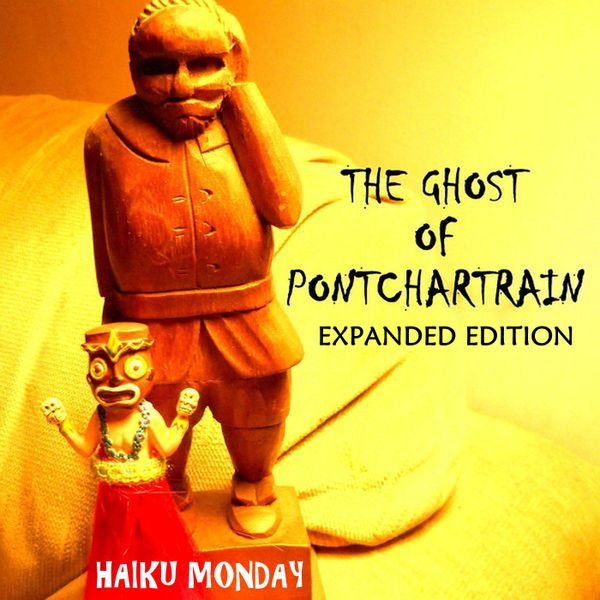 THE GHOST OF PONTCHARTRAIN EXPANDED EDITION
---