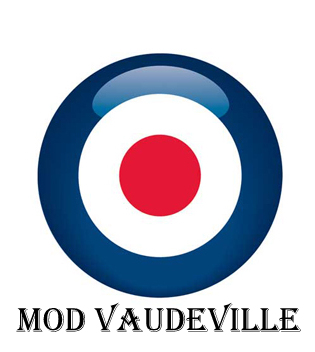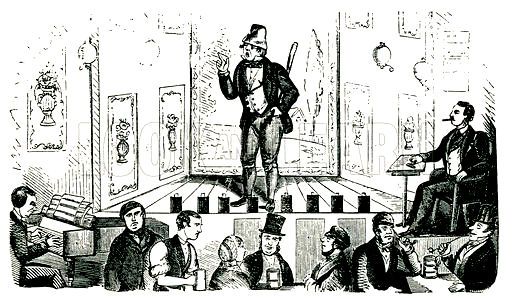 NOTE: If you see any blank spaces when you first view this blog post
There are several videos in this blog post -- they might take a moment to load
Today's blog post takes a look at a passing phenomenon that took place during the lively era of The British Invasion years of rock & roll in the 1960's when many English pop bands created music that was a throwback to another time in England's music history that was dominated by the English Music Hall genre.  I like to refer to this genre of sixties pop music as Mod Vaudeville.
"Music Halls in the UK flourished in the 19th Century, but had their origins in the taverns of the 16th and 17th Centuries. Minstrels plied their trade egged on by drunken crowds. As time passed, the notoriety of the Music Hall acts and camaraderie produced grew. Entrepreneurial businessman tapped into this commerciality and had purpose-built status symbol theatres to provide a 'home' for acts and punters. With names like The Apollo giving gravitas approaching Olympian ideals, so the owners basked in wealth and glory. The Music Hall became the mass populist entertainment for the population. Every town had one, where everyone could be entertained by variety acts showing off the performers' skills. The acts varied from singers, joke-tellers, comics, acrobats, to dancers. They all aimed to entertain. They enabled audiences to share a symbiotic relationship with one another; became recruitment officers for the Army; inspired War Poets; showed short films; and they and the halls reflected both the ideals and foibles of their era. By 1960, Britain's once-thriving Music Hall industry was virtually dead. Theatres with their faded notions of Empire gave way to Cinema and the threat of Television. Where thousands once linked arms singing popular songs, watch acrobatics, see feats of strength, and listen to risqué jokes, now the echoes of those acts lay as whispers amongst the stalls' threadbare seats (Steven Gerrard, Culture Unbound Journal)
Looking back on this era of music, I believe that the first song that employed the music hall tradition in pop music was Mrs. Brown You've Got A Lovely Daughter which was released in 1965 by Herman's Hermits.  The song features some elements that were part of many English Music Hall tunes; a plaintive voice and a muted banjo (in this case, a muted electric guitar).  "Herman's Hermits took the song to number one on the US Billboard Hot 100 in May 1965...The single debuted on the Hot 100 at number 12 — the third highest debut of the decade (after the Beatles' Hey Jude and Get Back)...Mrs Brown, You've Got a Lovely Daughter was recorded as an afterthought in two takes...The band never dreamed it would be a single let alone hit number one in the US. According to Noone, the song was well known to British bands; it would often be performed at birthday parties, substituting the surname of the girl whose party was being celebrated....An answer to the song, titled, Mrs. Jones, Your Son Gives Up Too Easy, was released as a single in 1965, performed by a group named Lynn and the Mersey Maids." (Wikipedia)  After the success of Mrs Brown You've Got A Lovely Daughter, Herman's Hermits would go on to record further examples of this Mod Vaudeville phenomenon with the release of Henry The VIII, an English Music Hall song from 1910, and Leaning on a Lampost, a British popular song from the 1930's; both songs were released in 1966.
The Beatles also enhanced the development of the Mod Vaudeville movement with their song Yellow Submarine which appeared on the band's Revolver album in August 1966.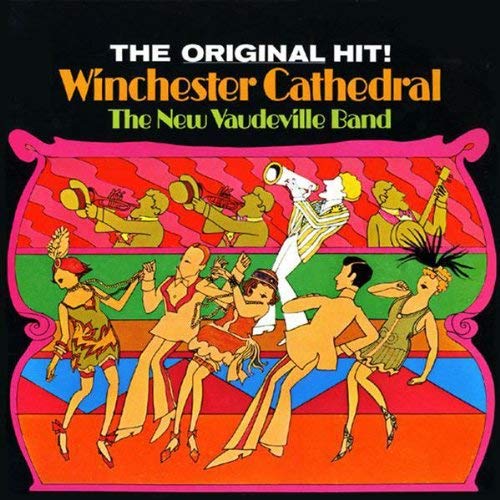 As the British Invasion rolled on into 1966, I can recall another hit song that emulated the English Music Hall tradition which was Winchester Cathedral by The New Vaudeville Band which was released in October 1966.  The song was written British songwriter Geoff Stephens, who also assembled the band to help him deliver this ditty to the masses. The overall sound of the song is very reminiscent of the the work of vaudeville entertainer, Rudy Vallee, who would sing his songs through a megaphone.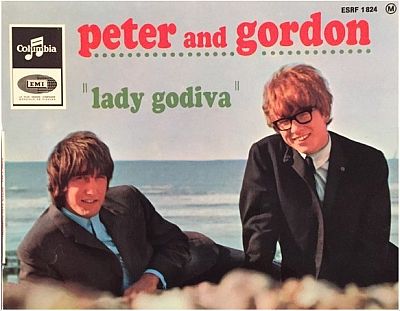 Another Mod Vaudeville song that hit the charts in 1966 was Peter & Gordon's Lady Godiva.  "A drastic stylistic shift for Peter and Gordon who had specialized in melancholy love songs, Lady Godiva in its music-hall style recalled several Herman's Hermits' hits and also Winchester Cathedral by the New Vaudeville Band which was rising up the UK charts when Peter and Gordon recorded Lady Godiva: eventually Winchester Cathedral and Lady Godiva would share the US Top Ten with the former succeeding the latter at #1 in Canada." (Wikipedia)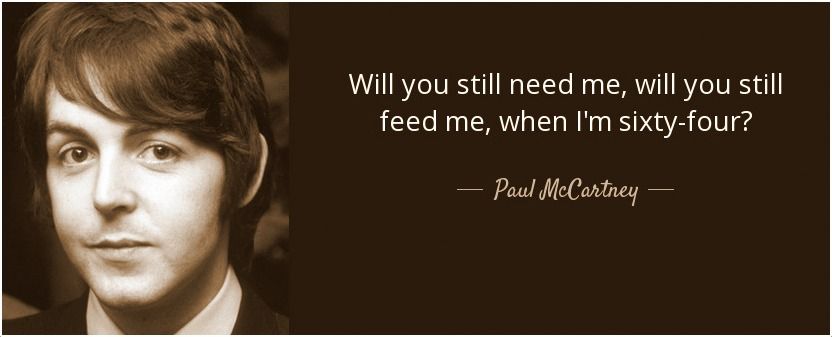 The Mod Vaudeville music genre had definitely arrived as the floodgates opened in 1967; a year which saw the release of The Beatles Sgt. Peppers Lonely Hearts Club Band which featured When I'm Sixty Four.  Another Mod Vaudeville type track from those sessions which didn't appear on the album was the retro sounding Penny Lane.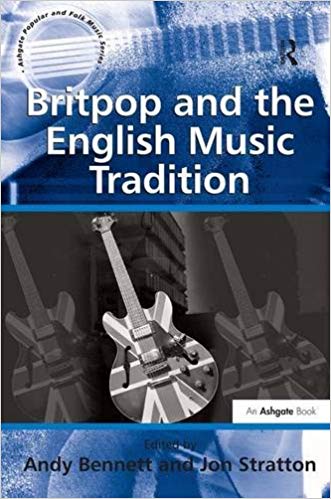 The book Britpop and the English Music Tradition (Andy Bennett & Jon Stratton, Ashgate Publishing 2010) provides a glimpse of post-war England and some of the cultural developments that led to the rise of Mod Vaudeville: "…serving the need for Dance music and background music, beat bands played everywhere from St. Pauli clubs to English Palais dances, to Variety shows to Butlins Holiday camps" where a band's mission was to accompany the competitors in the camp's popular song contests.  "…to see this simply as an exercise in nostalgia, it is, rather, an example of cultural transmission, of assimilation, incorporation and transformation of English culture.  Stephen Thomas Erlewine argues that, in Sgt. Pepper's, 'the Beatles consciously synthesized such disparate influences as psychedelia, art-song, classical music, rock & roll, and music hall, often in one song.'  He goes on to write that 'the genius of the record is how the vaudevillian When I'm 64 seems like a logical extension of Within Without You.  In this album, the Beatles were able to meld together the indigenized rock beat with American Brill Building song stylings and early twentieth-century English music hall within a concept based in the idea of variety, which together is now thought of as quintessentially English'."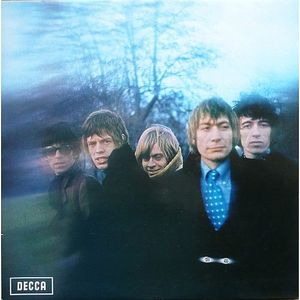 The Rolling Stones closed out their 1967 Between The Buttons album with a track called Something Happened To Me Yesterday which was a definite nod towards the Mod Vaudeville fad.  "The song ends with a spoken passage: 'Well thank you very much and now I think it's time for us all to go. So from all of us to all of you, not forgetting the boys in the band and our producer Reg Thorpe, we'd like to say God bless. So if you're out tonight, don't forget, if you're on your bike, wear white. Evening all."[3] Jagger has said (plainly facetiously) that this passage is "something I remember hearing on the BBC as the bombs dropped",[1] (i.e. in the first two years of his life). However, this sort of homily was typically rendered at the end of an episode of the early police procedural Dixon of Dock Green by PC Dixon, an old school bobby.'" (Wikipedia)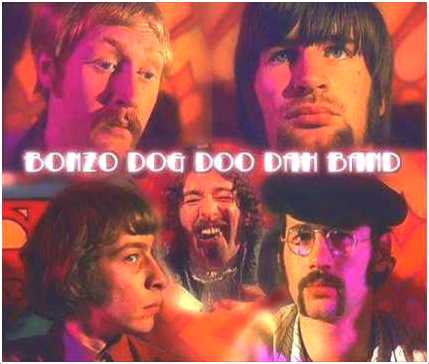 The legendary Bonzo Dog Doo Dah Band also carried on the English Music Hall tradition with their 1966 single, I'm Going to Bring A Watermelon To My Girl Tonight.  "The Bonzo Dog Doo-Dah Band (also known as The Bonzo Dog Band) was created by a group of British art-school students in the 1960s.  Combining elements of music hall, trad jazzand psychedelic pop with surreal humour and avant-garde art, the Bonzos came to the public attention through a 1968 ITV comedy show, Do Not Adjust Your Set."  (Wikipedia)  One of the band's main songwriters was Neil Innes who would later go on to collaborate with Monty Python.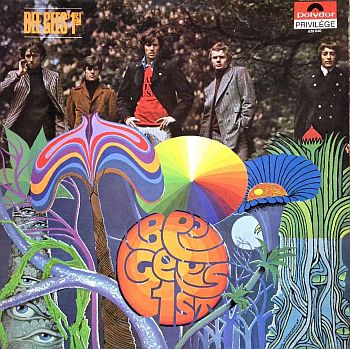 Another one of my favorite Mod Vaudeville songs from 1967 was Craise Finton Kirk Royal Academy of Arts which appeared on the Bee Gees first album in 1967.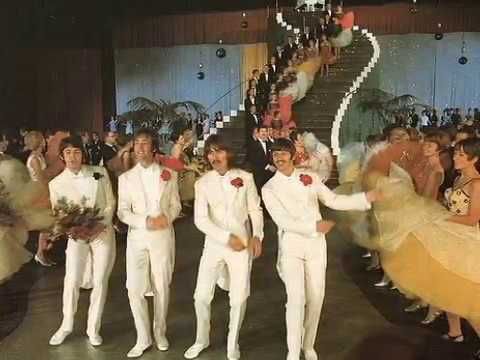 The Beatles closed out 1967 with yet another McCartney Mod Vaudeville ditty, Your Mother Should Know which appeared on their movie soundtrack album, Magical Mystery Tour.  In the film, the song is used in the old fashioned dance hall sequence pictured above.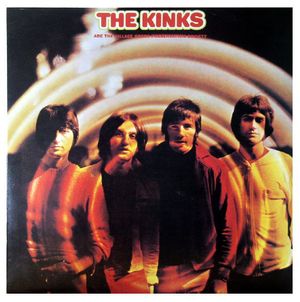 The Mod Vaudeville trend continued into 1968 with the release of The Kinks iconic track, People Take Pictures of Each Other, on their excellent concept album, The Kinks Are The Village Preservation Society.  "People Take Pictures of Each Other ...takes a sardonic look on how people must take pictures of each other, just to prove that they really existed...The singer also reminisces about pictures of things as they used to be..." (Wikipedia)
Here's an excerpt from "Let's Have A Go At It: The British Music Hall and The Kinks", an article by Patricia Gordon Sullivan: "…the Kinks parallel music hall tradition in several ways; they establish stage personas…their musical presentation makes use of traditionally non-rock instruments like tubas and kazoos; they appropriate various musical structures such as ragtime and honky tonk to create different layers of music; they employ witty sly plays on words…"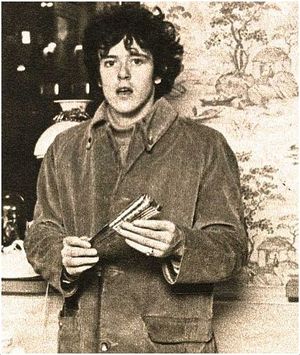 In 1968, Donovan, who included some elements of the Mod Vaudeville genre in his 1967 whimsical drug ditty Mellow Yellow, released a track called I Love My Shirt, which was a satirical look at swinging London fashion trends that contained a palpable English Music Hall sound and style.
Aha!  Speaking of fashion trends, that Donovan song reminded me of yet another Mod Vaudeville song from 1966 which was Dedicated Follower of Fashion by the aforementioned Kinks!  "Dedicated Follower of Fashion lampoons the contemporary British fashion scene and mod culture in general. Musically, it and A Well Respected Man marked the beginning of an expansion in the Kinks' inspirations, drawing as much from British music hall traditions..." (Wikipedia)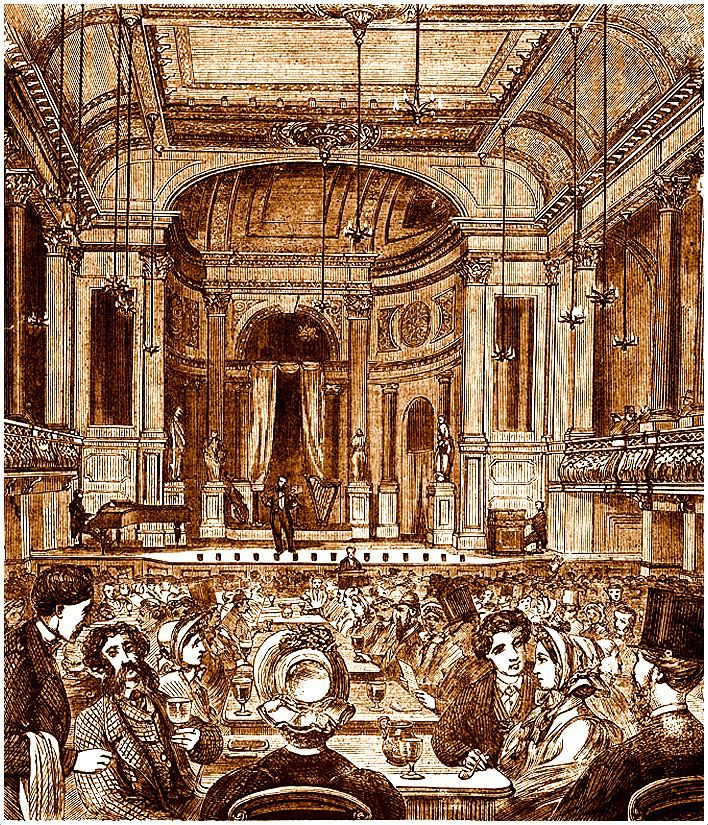 Here's another excerpt from the aforementioned Britpop and the English Music Tradition book that explains Ray Davies (of the Kinks) exploration of English Music Hall songwriting styles: "By 1966, Davies was beginning to write the songs of social observation and commentary for which he would become renowned.  In February, Dedicated Follower of Fashion was released as a single.  While the lyrics can be read as a criticism of those London swingers obsessed above all else with the latest fashions, the music has a jaunty, bouncy rhythm drawn from music hall including a chorus, 'Oh, yes he is!', that functions in the same way as the call-and-response set-up used by music hall and pantomime entertainers with their audience…one of the reasons Davies was able to work so successfully with music hall styles is that…the Davies brothers came from a working-class family steeped in the vernacular of English popular song."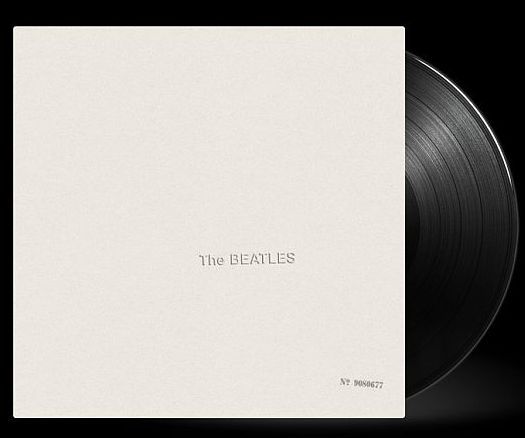 As the 1960's drew to a close the Mod Vaudeville genre faded away.  The Beatles track, Honey Pie, which appeared on the band's 1968 The Beatles album aka  The White Album is one of the last songs I can remember having that definitive English Music Hall sound.  "The song is a direct homage to the British music hall style. It concerns a famed actress, called only by the term of endearment Honey Pie, who becomes famous in the United States, and her old lover, who wishes for her to rejoin him in England. The premise – a humble admirer yearning for the return of his lover – is not unlike a typical music hall plot. In order to establish an appropriate, old-timey sound, 'crackles' were added to the third line, "Now she's hit the big time!", from a 78 rpm record." (Wikipedia)
In closing, I'm sure there are some Mod Vaudeville songs I've overlooked.  Every once and awhile something random will pop up on my IPod and I'll say to myself, "Hey!  That's a Mod Vaudeville song!"  In closing, I'll leave you all with this 1968 track by the Bonzo Dog Doo Dah Band....Long Live Mod Vaudeville!
---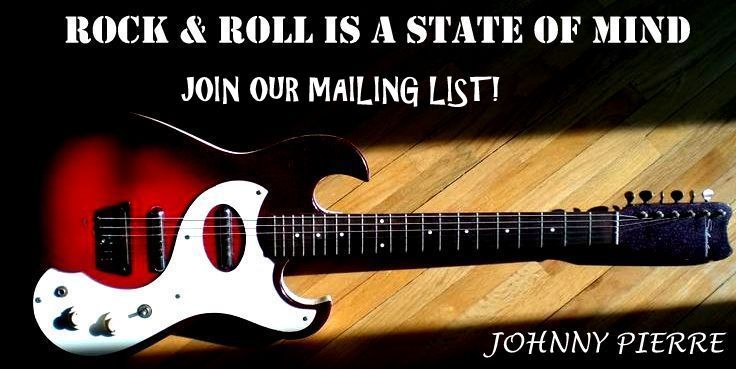 ---