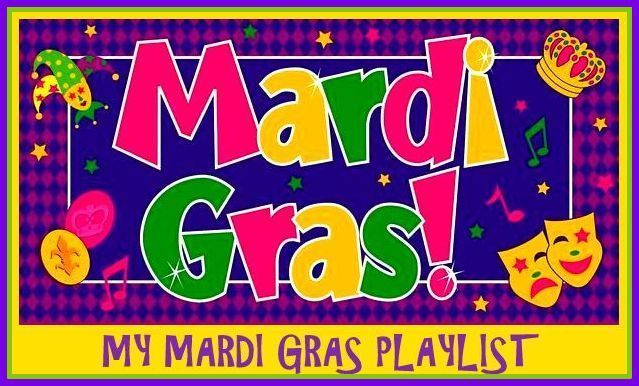 I've always been a music collector whether it be Christmas music, songs by one hit wonders, Tom Waits rarities or various obscure tunes from a wide variety of genres.  One of my favorite music genres to collect is New Orleans Mardi Gras songs.  Every year, I create a new Mardi Gras Playlist and along with some of the yearly staples (like Prof Longhair's "Go To The Marki Gras" or "Hey Pocky Way" by The Meters), I usually seek out songs I haven't come across before. 
The songs of the Carnival Season play an inegral part of New Orleans' Mardi Gras cultural identity. Since the 1700's this music has enhanced the traditions of Mardi Gras in New Orleans.  Along with the costumes, the food and the parades, the music enhances the spirit of Mardi Gras!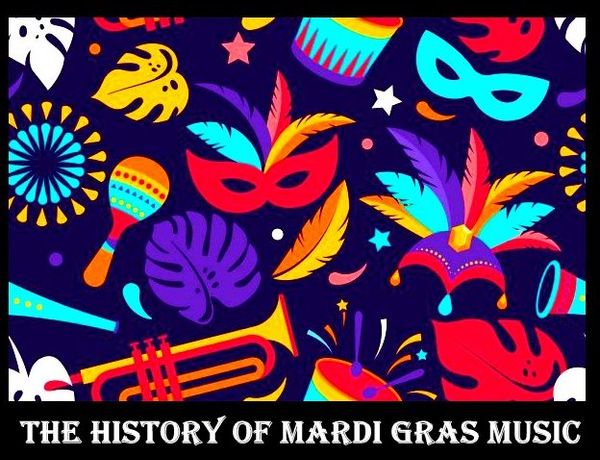 "Mardi Gras music is not so much a style of music as it is an aural milieu comprised of various forms. Among them: orchestral and big-band arrangements played at tableau balls; Mardi Gras-themed rhythm-and-blues numbers that pour out of jukeboxes, "cutting-loose" jazz tunes that drive revelers to "shake booty" and pump umbrellas in the air; Afro-Caribbean chants and percussive rhythms associated with Mardi Gras Indians; and parade-time beats from school bands marching between floats in parades. 
The nexus between Carnival and music reflects the festive, let-the-good-times-roll culture of the Crescent City, where parading and dancing have long been obsessions…indeed, this spirit of joie de vivre — i.e., the Mardi Gras spirit — is almost a precondition of the sounds for which the Crescent City became famous. As Dr. John, arguably the foremost living interpreter of the city's musical traditions stated 'New Orleans music was not invented, it just kind of grew up naturally, joyously, just for fun.' 
Being a musician in New Orleans is all about having fun with the music, and at no time is this more evident than during Carnival season. The same Mardi Gras spirit that prompts revelers to shed inhibitions and seek ritual transformation has a way of encouraging playfulness and spontaneity on the bandstand, as well as countless variations on old Carnival favorites such as Carnival Time, Hey Pocky Way, Second Line, Go to the Mardi Gras and Big Chief. And it seems that almost every year brings the release of new would-be anthems, as bands try to repeat the feat of the ReBirth Brass Band, whose infectious brass/funk number Do Watcha Wanna exploded during Carnival 1991. Thus, the Carnival songbook is continually expanded and reinvented, helping fuel a brisk business in releasing the Mardi Gras equivalent of Christmas-music anthologies. As long as there have been parades, dances and balls in New Orleans, there has been a steady demand for musicians." (Wikipedia)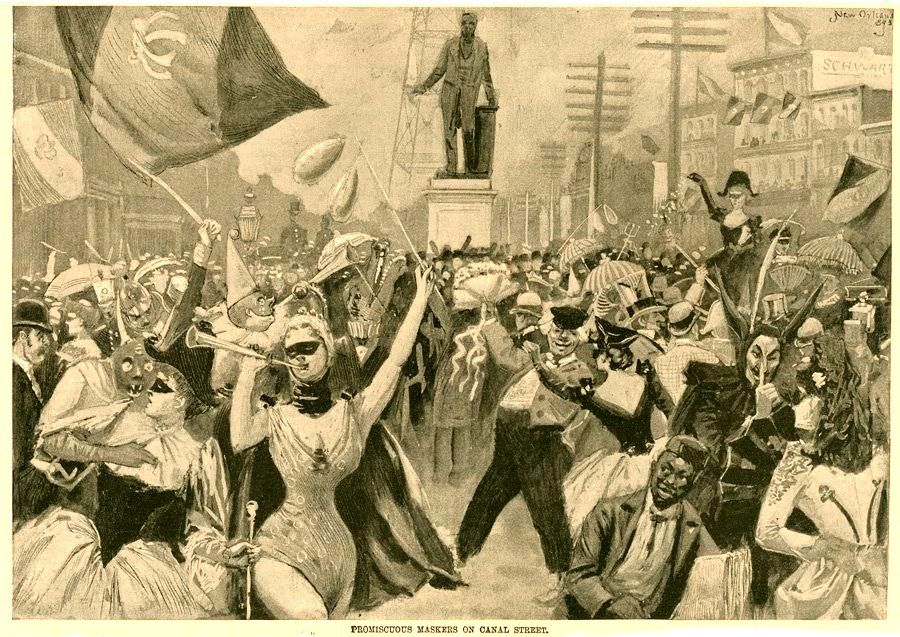 New Orleans was a ball-mad city long before there were organized Carnival parades. French and Spanish colonizers reveled at fancy-dress and masquerade balls in the 1700s. As the Carnival season of merriment became more established, impresarios staged public balls catering to various strata of society, while upper-crust Creoles held rounds of private balls in which kings and queens were selected and courtly rituals observed. Music has always been integral to choreographed elements of Carnival balls: royal entrance, performance of tableaux, court presentation, promenade and grand march. Evocative of ceremonial displays of royal pomp in Old Europe, the grand march in context of a Carnival ball is a symbolic affirmation of elevated status; a regal display worthy of the assembled guests' admiration. The epitome of this ritual occurs at the Meeting of the Courts on Mardi Gras night, when Rex and Comus, in a display of opulent pageantry, escort each other's queens around the ballroom.  Rex and consort serve as the de facto king and queen of Carnival, and their ball entrance is always accompanied by the formal cadences of the original Carnival theme song, If Ever I Cease to Love; a silly but catchy ditty whose lyrics include the line 'May the moon be turned to green cream cheese, if ever I cease to love.'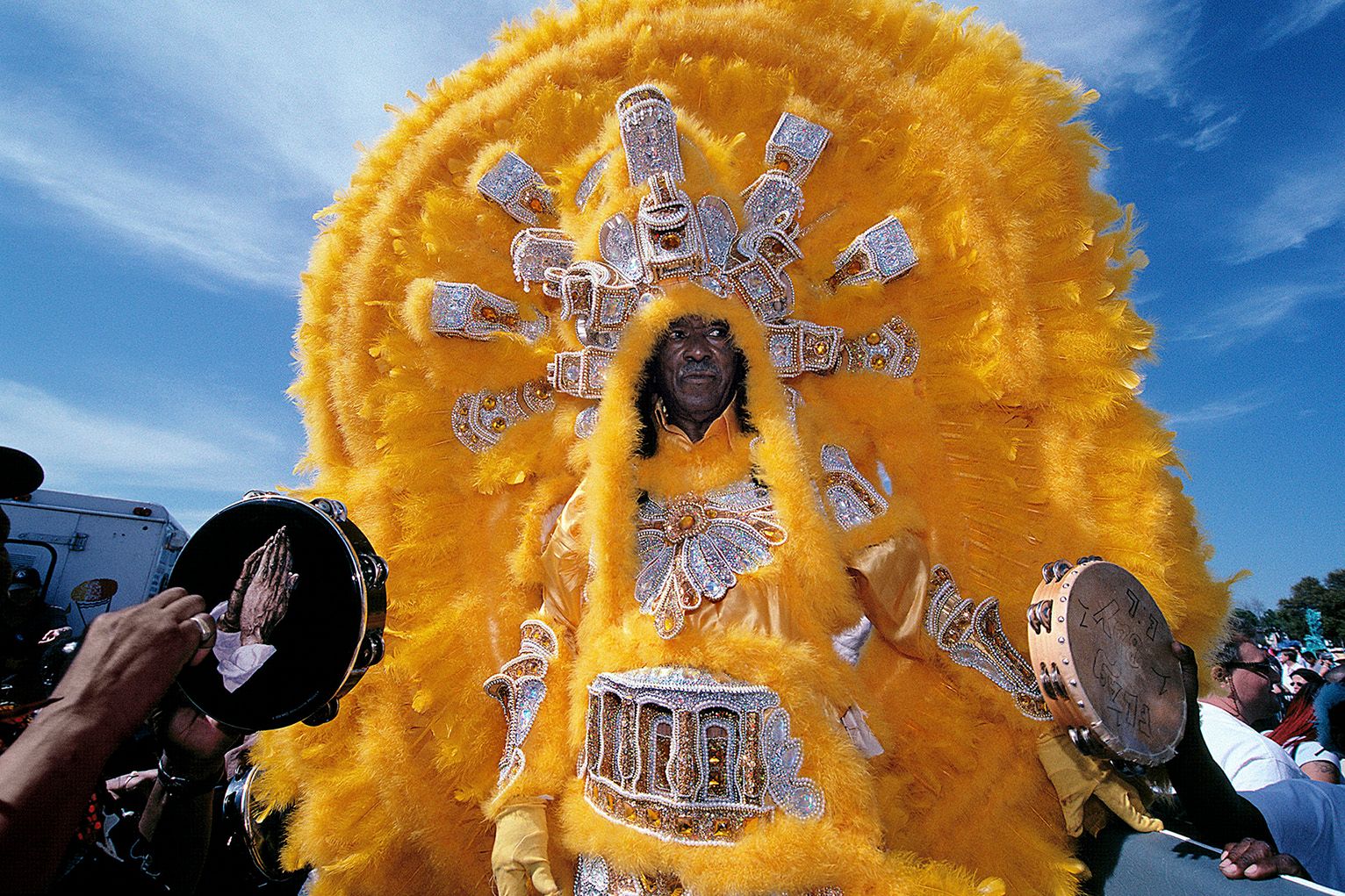 Mardi Gras Indians
The music of Mardi Gras Indian tribes, or "gangs," can be characterized as "call and response," with the lead singer backed by a chorus and percussion. Generally speaking, their songs celebrate acts of bravery and defiance ('We won't bow down'), as well as the proud heritage of the Indian nations. Lyrics include coded chants such as tu way pocky way, oom bah way, mighty kootie-fiyo and Coochee marlee. 
In a city where culture bubbles up from the streets, the lyrics and beats of the Mardi Gras Indians have inspired and informed an extraordinarily diverse range of players, from jazz legends (Jelly Roll Morton and Danny Barker) to masters of New Orleans funk (The Meters and The Neville Brothers), rhythm and blues (Professor Longhair, Earl King and James "Sugar Boy" Crawford) and even modern jazz (Donald Harrison Jr.). 
The Mardi Gras Indian tradition goes back at least as far as Reconstruction, though it wasn't until the 1950s that the sounds associated with that tradition began to be translated into popular music. Sugar Boy Crawford's Jockomo, released on the Chess label in 1954, became a jukebox classic. And Huey Piano Smith used the Indian chant Oom bah way, tu way pocky way, in the very first line of his hit Don't You Know, Yockomo. 
The most enduringly popular song associated with the black Indians of New Orleans is Big Chief. Written by the late New Orleans guitarist-composer Earl King, also the originator of the Mardi Gras anthem Street Parade, the song was first recorded in 1964 for Watch Records. The session included Rebennack, who later became known as Dr. John, on guitar and Professor Longhair on piano.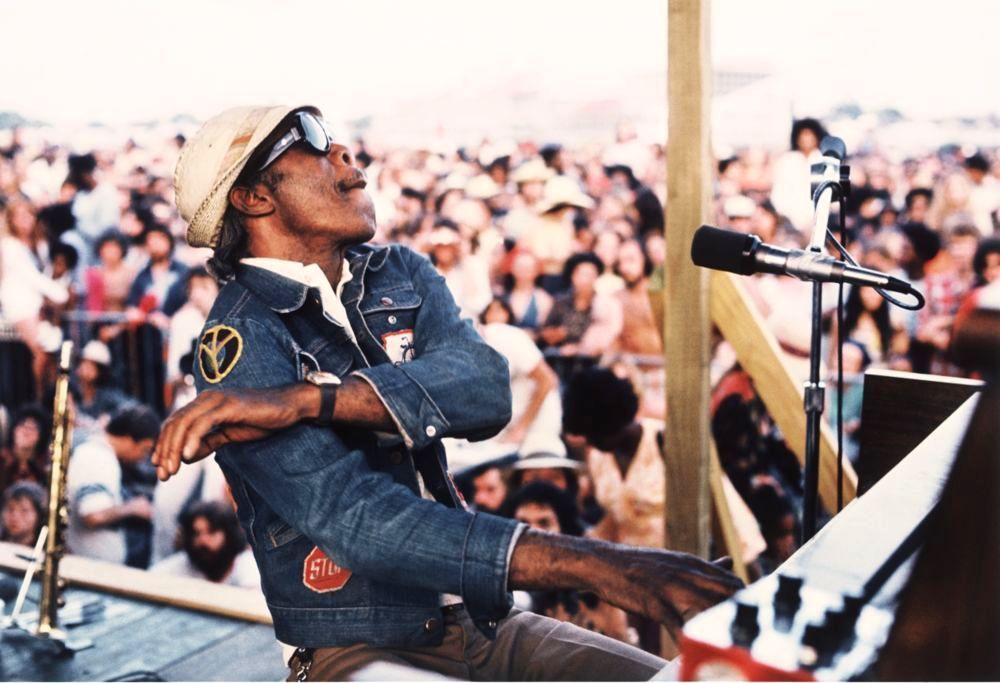 Professor Longhair
Growing up in New Orleans, Professor Longhair became uniquely attuned to the rhythms of the streets. He danced tap on Bourbon Street and frequently joined in second-line parades, beating out rhythms on bottles, cans or whatever objects were at hand. He later accentuated the swinging marching-band music of street parades in his distinctively percussive piano playing.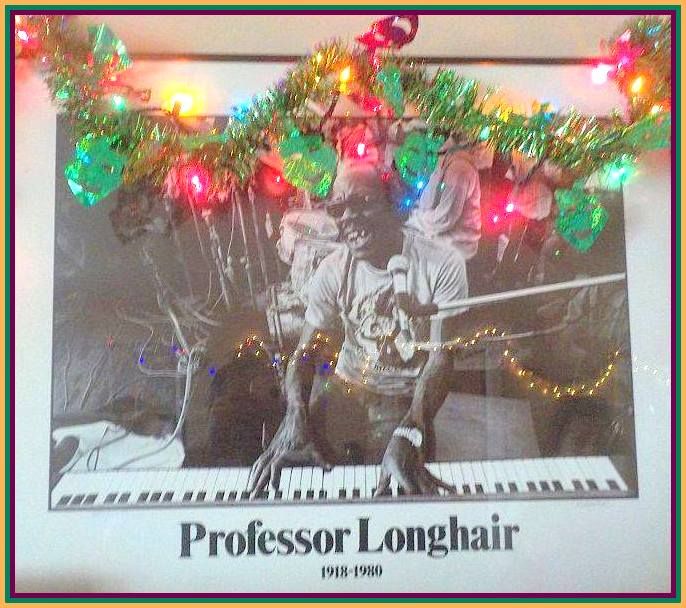 "New Orleans is said to be a city where having a party has been elevated from a casual pastime to a way of life. Nobody understood this better than Professor Longhair, one of the pioneers of New Orleans rhythm & blues. His influence can be heard in Fats Domino, Allen Toussaint and Dr. John, among many others. Known for his unique mix of blues, jazz, calypso, ragtime, and zydeco, "Fess" (as he was known) defined and captured the essence of New Orleans in his music. 
Born Henry Roeland Byrd in Bogalusa, Louisiana 1918, and raised in New Orleans, Fess started performing at an early age, often dancing down Bourbon Street for tips. In addition to piano, he learned to play guitar and drums in the early 1930s and was in and out of numerous bands. He soon found there were better ways to make money than music. He worked as a cook, then as a boxer, and eventually became a professional card player. It wasn't until the late 1940s that he returned to music. 
He went into the army during World War II, and was discharged in 1943. At that point he led a variety of groups, including the Mid Drifs, Professor Longhair and the Four Hairs, and Professor Longhair and His Shuffling Hungarians. He made his recording debut with the latter group in 1949 on the Star Talent label. A year later he had a new group and a new label. The Blues Jumpers recorded for Mercury, which released Bald Head, the only Professor Longhair ever to make the R&B charts, peaking at number five. 
Go to the Mardi Gras, probably his most famous composition, is a rhumba boogie that conveys the aural effect of a train ride. The narrator of the song is rolling into New Orleans for Mardi Gras — specifically, the parade of the Zulus. Fess first cut the song in 1949 for the Dallas-based Star Talent label, but that version was never released. Another version was cut in 1950 by Atlantic Records. But the 1959 Ron Records version is the keeper!
Longhair recorded for Atlantic and Federal, and many smaller labels such as Edd, Ron, Rip. Despite recording such classics as Tipitina, Big Chief, and Going To The Mardi Gras, he never received much exposure outside of Louisiana, although his reputation in New Orleans was substantial. With songs like Tipitina, Hey Now, Baby, In The Night, Big Chief, and the great Going To The Mardi Gras, Fess was the reigning king of New Orleans. 
Even though a New Orleans legend, Fess was forced to support himself by returning to cards and working as a janitor in the mid-1960s. Luckily, he was rediscovered in the early 1970s and performed at the New Orleans Jazz and Heritage Festival in 1971. He played the New Orleans festival every year thereafter until his death. He toured Europe, headlining the 1973 Montreux Jazz Festival. Paul McCartney flew him to California in 1975 to play an exclusive private party on the Queen Mary. He was an idol to people who were not even born when Bald Head was a hit.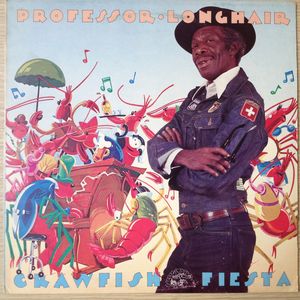 Of his many recordings, however, perhaps his best and most fully realized is Crawfish Fiesta, recorded for Alligator Records in 1979. Bruce Iglauer, president of Alligator Records, continues the story. "I was on the phone with Professor Longhair's manager, and I mentioned that I'd love to record Fess for Alligator. I loved his eccentric, rhumba-blues New Orleans piano style and wild, cracked vocals, and he was one of my favorite musicians. I flew down to New Orleans and listened to the master pound out all his old hits and a slew of Crescent City R&B standards. I made an offer, and, much to my amazement, it was accepted. Surrounded by friends (including Dr. John on guitar) and finding himself in a studio situation where he was completely in charge (maybe for the first time ever), Professor Longhair presented Alligator with perhaps the finest album of his long career and one of the best Alligator ever released." (Alligator Records site)
Mardi Gras music has received a tremendous boost from the brass band revival movement that has been going on in New Orleans since the early 1970s. It all began after the late Danny Barker — a banjo and guitar player who worked with everyone from Jelly Roll Morton and Bunk Johnson to Cab Calloway, Benny Carter and Lucky Millinder — returned to his native New Orleans from New York and started the Fairview Baptist Church Band to turn young people onto the classic brass band tradition.
Mardi Gras songs usually reflect the musical sensibility of the era in which they're written. The rhythms of modern urban culture inform Young Guardians of the Flames's 1998 release, New Way Pocky Way (First Tribe Records). The title track is a traditional Mardi Gras Indian song infused with funk and elements of hip hop. It's no wonder that musicians are drawn to Mardi Gras and its fabled cornucopia of sensory stimuli. In a way, the exuberant kaleidoscope of Mardi Gras is a metaphor for the cross-pollination and collaboration that characterizes the local music scene.  The birthplace of jazz, New Orleans is the greatest musical Mecca on the planet." (Traditions of Mardi Gras)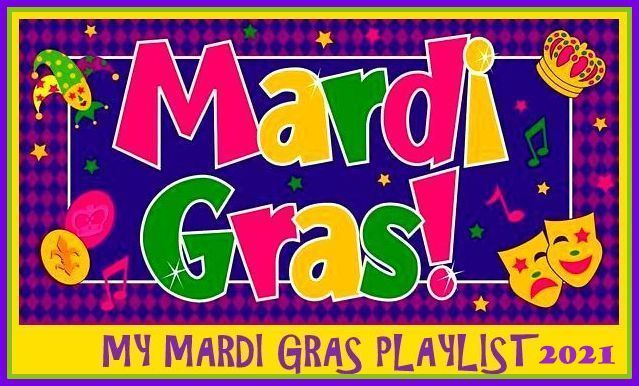 Crawfish Fiesta - Professor Longhair
Professor Longhair (also known as "Fess" or Henry Roland Byrd) was an American singer and pianist who performed New Orleans blues. He was active in two distinct periods, first in the heyday of early rhythm and blues and later in the resurgence of interest in traditional jazz after the founding of the New Orleans Jazz and Heritage Festival in 1970. His piano style has been described as a unique mix of rumba, mambo, and calypso.
My Darlin New Orleans - Lil Queenie & The Percolators 
Leigh "Little Queenie" Harris was an irrepressible New Orleans singer who established her considerable local legend with the band Li'l Queenie & the Percolators.  Soul, funk, jazz and New Orleans R&B all factored into the band's highly danceable mix. The Percolators' signature "My Darlin' New Orleans" is still considered a quintessential New Orleans song.  With her vocal range and dexterity, pixie-like appearance, commanding and sassy stage presence, bawdy sense of humor and hard-partying ways, Harris rarely failed to make an impression.
Drink A Little Poison (4 U Die) - Soul Rebels
The Soul Rebels are an eight-piece New Orleans based brass ensemble that incorporate elements of soul, jazz, funk, hip-hop, rock and pop music within a contemporary brass band framework.
The Mardi Gras Song - Bobby Charles
Bobby Charles is one of my favorite New Orleans songwriters.  He helped to pioneer the south Louisiana musical genre known as swamp pop. His songs  include the hits "See You Later, Alligator" which is best known from the cover version by Bill Haley & His Comets, and "Walking to New Orleans" and "It Keeps Rainin'", written for Fats Domino. Because of his south Louisiana–influenced rhythm and blues vocal style, Charles sometimes has been thought to be black, when in fact he was white.
Meet De Boys On The Battlefront - Wild Tchoupitoulas
"The Wild Tchoupitoulas were originally a group of Mardi Gras Indians formed in the early 1970s by George "Big Chief Jolly" Landry. Landry, with his mixed African-American, Caucasian, and Native American (Choctaw) heritage, had been an active performer in the Mardi Gras Indian styling for a number of years. The group is named after the Tchoupitoulas tribe who also gave their name to Tchoupitoulas Street.  With help from local New Orleans musicians The Meters, The Wild Tchoupitoulas recorded an eponymous album, which featured the "call-and-response" style chants typical of Mardi Gras Indians. Vocals were provided by Landry, as well as other members of his Mardi Gras tribe. Instrumentation was provided in part by members of the Meters. The album also notably featured Landry's nephews, the Neville Brothers, providing harmonies and some of the instrumentation. The album was produced by famed New Orleans writer-musician-producer Allen Toussaint." (Wikipedia)
Handa Wanda - The Wild Magnolias
In 1970, the group cut a 45rpm single for Crescent City Records entitled "Handa Wanda," recorded and mixed by Cy Frost at Deep South Recording Studio. In addition to their usual ensemble of vocalist and a battery of percussion instruments (snares, tom toms, cymbals, beer bottles, cans, and so forth), the group culled together a number of local musicians, including pianist Willie Tee and guitarist Snooks Eaglin, as their backing band, called the New Orleans Project. The single received little airplay on radio but was successful in jukeboxes and through local word-of-mouth. On the strength of the single, the group signed with Barclay Records, a French label, and secured distribution of their albums in America with Polydor Records. Two critically acclaimed full-length albums followed, in 1974 and 1975, and a single, "Smoke My Peace Pipe (Smoke it Right)", cracked the Billboard Black Singles chart, peaking at #74 in 1974. (All Star Record Guide 1981)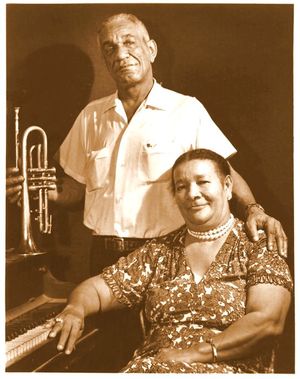 Eh La Bas - Billie & Dee Dee Pierce
Dee Dee and Billie Pierce were a New Orleans traditional jazz and blues duo. Born Joseph LaCroix Pierce and Wilhelmina Goodson, this endearing cornetist/trumpeter/vocalist and pianist/vocalist couple hold a special place in the annals of New Orleans jazz history. Both musicians were popular in their separate early careers: Billie had played piano with Bessie Smith, and Dede was an admired Creole singer and trumpeter. After their marriage and many decades of playing together, they had faded from public view until the years leading up to the opening of Preservation Hall, when the duo experienced a great resurgence in popularity.  Dede Pierce was born on February 18, 1904, in New Orleans. From a musical Creole family, he learned trumpet from Professor Paul Chaligny and Kid Rena. Among Dede's first professional gigs was a stint with Arnold DePass's band in the mid-1920s, and Dede soon became recognized as a proficient trumpeter. He further distinguished himself through his vocal talents, and he often sang many songs of the local French Creole repertoire, including the locally popular standard, Eh, La Bas.  I vividly remember seeing Billie and Dee Dee when I was living in New Orleans in the early 60's.
Bon Ton Roule - Ronnie Barron
Ronnie Barron was an American actor, keyboardist, organist, and blue-eyed soul singer during the 1970s. He was known for his work as a session musician, and a sideman for several artists, as well as his collaborations with Dr. John, a fellow New Orleans native.  Barron met Mac Rebennack in 1958 and performed with him at several venues around New Orleans. They were classmates at Jesuit High School in New Orleans. During that period, he created the Reverend Ether persona to satisfy audiences who were primarily interested in entertainers. Rebennack was so impressed with the gimmick that he wanted Barron to become Dr. John. Barron was hired by Sonny and Cher in 1965, and relocated to California to become a session musician, and left the Reverend Ether character behind
NPR Tiny Desk Concert - Dirty Dozen Brass Band
The Dirty Dozen Brass Band is a New Orleans, Louisiana, brass band. The ensemble was established in 1977 by Benny Jones and members of the Tornado Brass Band. The Dirty Dozen revolutionized the New Orleans brass band style by incorporating funk and bebop into the traditional New Orleans jazz style, and since has been a major influence on local music.  The sense of freedom allowed the band to incorporate bebop tunes and jazz standards into their repertoire, as well as lighthearted pieces like The Flintstones theme song.
Cool It - Bongo Joe
Otherwise known as George Coleman, Bongo Joe was an eccentric musician from San Antonio, Texas whose "act" consisted of playing empty oil drums while regaling folks with his off-the-wall lyrics.  Bongo Joe moved to Houston by his late twenties and started his career as a percussionist with a local band. Rather than appearing onstage with a full drumset, which he did not own, he fabricated a makeshift kit out of empty fifty-five-gallon oil drums. This led to a unique percussive sound that he developed over the course of his career through specialized drumming techniques, tuning, and hand-made instruments. He also augmented his sound with his humorous and insightful lyrics. Coleman started performing more on streets than on stages, hauling his oil drums around the cities of Texas, mounting them with a pick-up microphone and playing through a small amplifier. For fifteen years or so, he played at popular Houston-area tourist spots such as Seawall Boulevard in Galveston, and later moved to more prominent tourist attractions such as Hemis Fair '68 in San Antonio. He traveled through Mexico playing for tips, but settled in San Antonio. As he continued to travel the state of Texas and its immediate environs, taking his oil drums with him and playing on street corners, he acquired the affectionate nickname "Bongo Joe."
Going Back To New Orleans Mac Rebenack aka Dr. John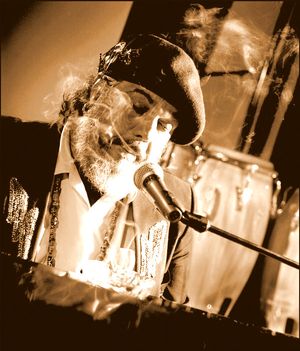 Mac Rebennack better known by his stage name Dr. John, was an American singer and songwriter. His music combined blues, pop, jazz, boogie-woogie, funk, and rock and roll.  Active as a session musician from the late 1950s until his death, he gained a following in the late 1960s after the release of his album Gris-Gris and his appearance at the Bath Festival of Blues and Progressive Music. He typically performed a lively, theatrical stage show inspired by medicine shows, Mardi Gras costumes, and voodoo ceremonies. Rebennack recorded thirty studio albums and nine live albums, as well as contributing to thousands of other musicians' recordings.
Junco Partner - James Booker aka The Bayou Maharajah
James Booker was a brilliant pianist, his eccentricities and showmanship belied a life of struggle, prejudice, and isolation. A wild genius with a style that combined elements of rhythm-and-blues, jazz, ragtime and classical music, he gained the nicknames "Piano Prince of New Orleans", "Black Liberace" and "Bayou Maharajah".
The Crave (Jellyroll Morton) - Jon Cleary
In 1981 Cleary flew to New Orleans for an initial pilgrimage and took a cab straight from the airport to the Maple Leaf Bar, a storied venue which then featured such great blues-rooted eclectic pianists as Roosevelt Sykes and James Booker.  Cleary first worked at the Maple Leaf as a painter, but soon graduated to playing piano there – even though his first instrument was the guitar, which he still plays and has recently reintroduced into his live performances. As word of Cleary's burgeoning talent began to spread around town, he was hired by such New Orleans R&B legends as Snooks Eaglin, Earl "Trick Bag" King, Johnny Adams, and Jessie "Ooh Poo Pah Doo" Hill, while also gaining the respect of the great Crescent City pianists Dr. John and the late Allen Toussaint. Years later, in 2012, Cleary recorded a critically acclaimed album of all-Toussaint songs entitled Occapella.  While many of the renowned "piano professors" have passed away, Jon Cleary is certainly the man to fill that space.  Having seen him perform live a number of times, it's obvious that he is now the genuine New Orleans piano professor.
Take Your Drunken Ass Home - Big Al Carson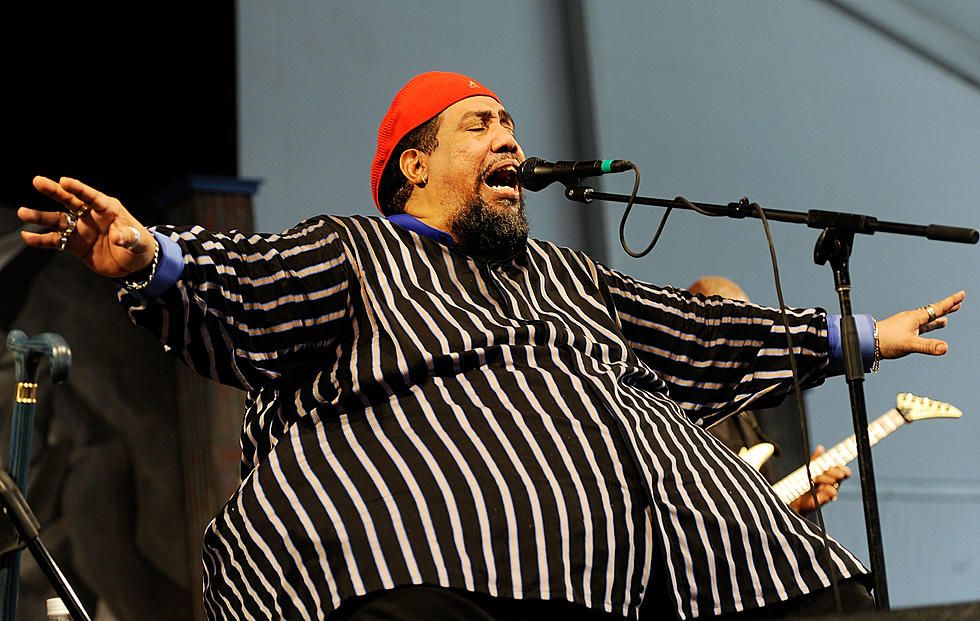 Big Al Carson is best remembered from his work as an American blues and jazz singer from New Orleans. Besides performing with his band, the Blues Masters, he also played tuba in addition to singing. Carson performed and recorded with multiple jazz and brass bands in New Orleans
The Main Event - Rebirth Brass Band
Rebirth Brass Band is a New Orleans brass band. The group was founded in 1983 by Phillip "Tuba Phil" Frazier, his brother Keith Frazier, Kermit Ruffins,[and classmates from Joseph S. Clark Senior High School, which closed in the spring of 2018, in the Tremé neighborhood of New Orleans.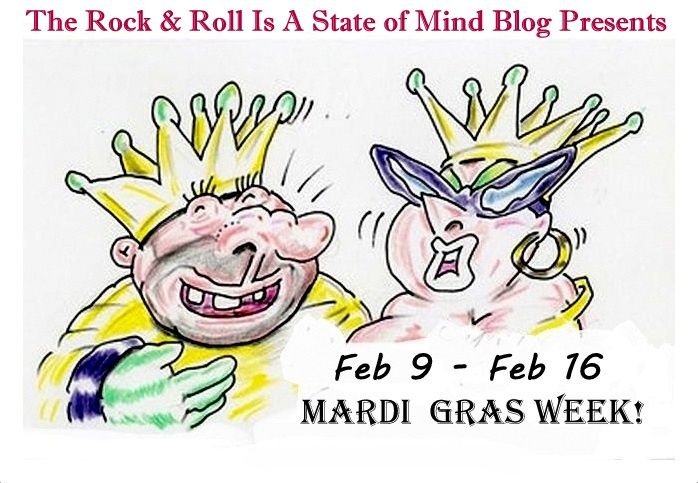 Tomorrow's Blog Post:
MARDI GRAS TIME MACHINE
A look back at Mardi Gras over the years!
---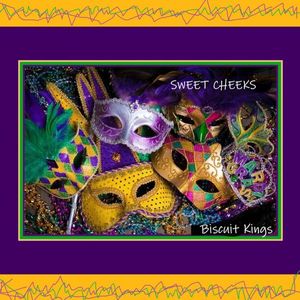 Check out the Biscuit Kings new Mardi Gras single!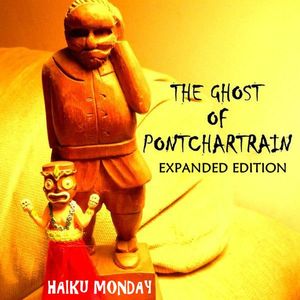 Haiku Monday's debut Mind Smoke Records release, The Ghost of Pontchartrain Expanded Edition, is an imaginary movie soundtrack for a ghost story that takes place in New Orleans, Louisiana. Follow the dark trail of Sammy Thibadeaux, the Ghost of Ponchartrain, as he returns home to his former life of underworld voodoo and murder. Salvation is at hand!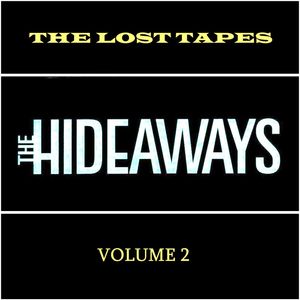 The new Hideaways album is Blues You Can Use!
---