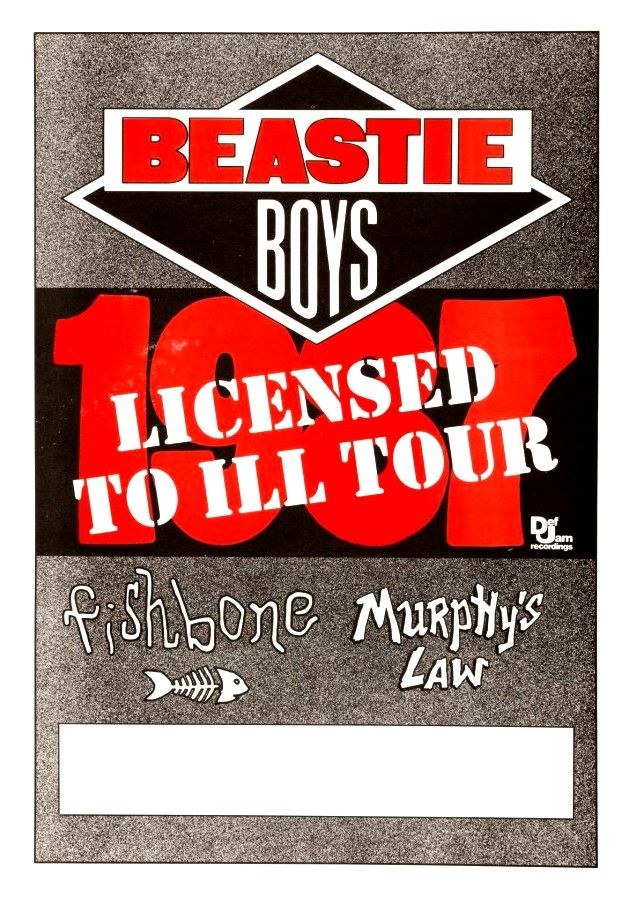 License To Ill Tour '87
Beastie Boys
Fishbone
Murphy's Law
Many people's first taste of the Beasties was in 1985, when they opened for none other than Madonna during the pop star's first headlining tour. They then toured in 1986 supporting Run-D.M.C. before launching their infamous License To Ill Tour first in 1987.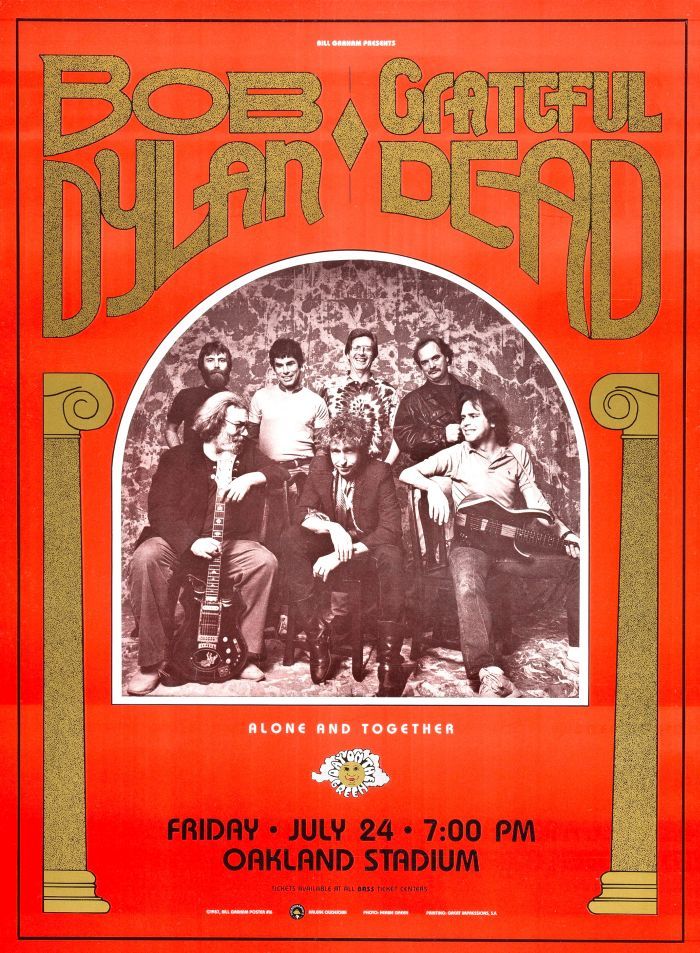 Alone And Together
Bob Dylan
Grateful Dead
Oakland Stadium
Oakland, CA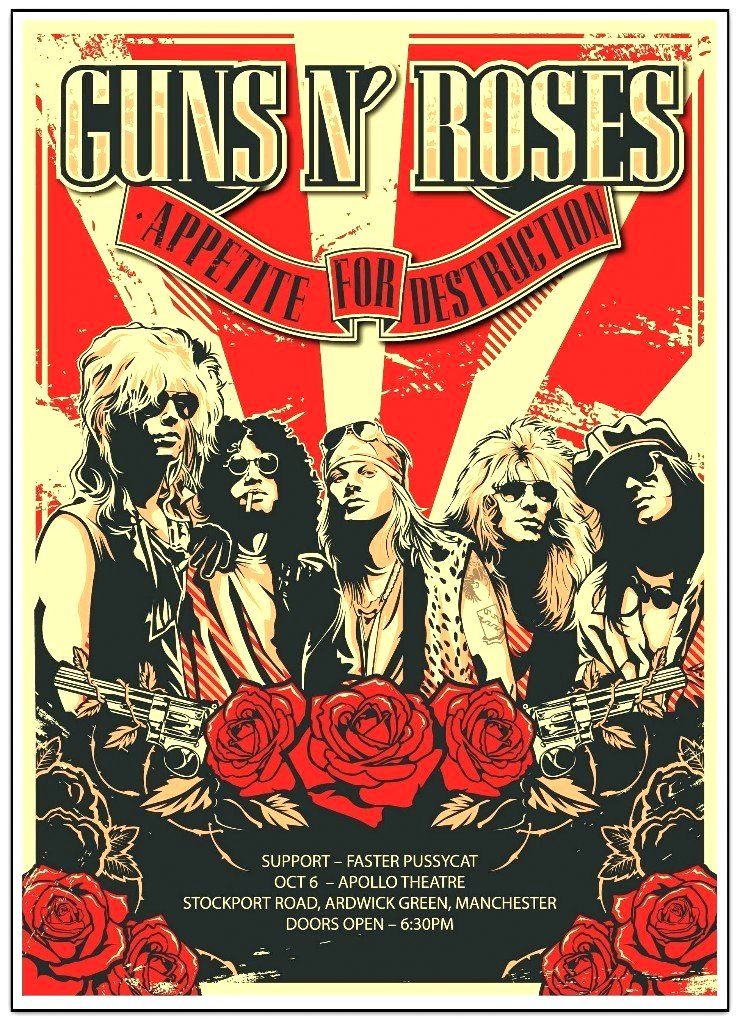 Appetite For Destruction Tour
Guns N' Roses
Faster Pussycat
Apollo Theatre
Manchester, UK
The Appetite for Destruction Tour, by American hard rock band Guns N' Roses, promoted their debut album Appetite for Destruction, released in July 1987. During its 16-month duration, the band opened for bands The Cult, Mötley Crüe, Alice Cooper, Iron Maiden and Aerosmith, and headlined shows across four continents.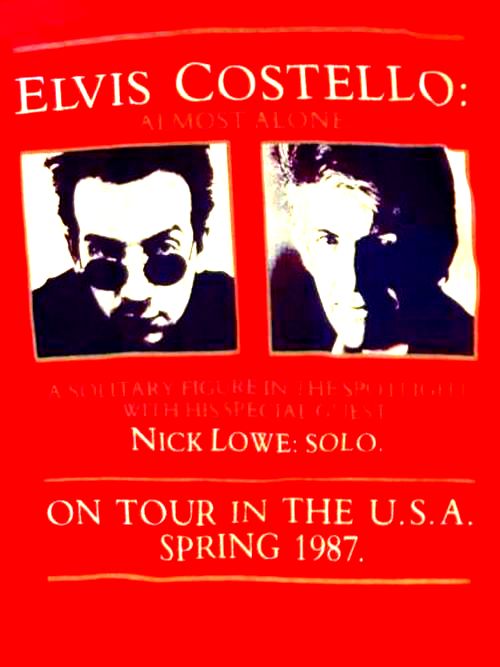 On Tour In The USA  Spring 1987
Elvis Costello
Nick Lowe
Set Lists From The San Diego University Show
ELVIS COSTELLO
Sally Sue Brown 
(The Angels Wanna Wear My) Red Shoes 
Green Shirt 
Heathen Town 
Uncomplicated 
Inch by Inch 
New Amsterdam / You've Got to Hide Your Love Away 
American Without Tears 
American Without Tears No. 2 
Radio Sweetheart / Jackie Wilson Said 
I Want You 
(What's So Funny 'Bout) Peace, Love and Understanding 
Honey, Are You Straight or Are You Blind? 
Everyday I Write the Book 
Alison 
Watching the Detectives 
Taxi 
Just a Memory 
Girls Talk 
Pump It Up
NICK LOWE
Without Love
From Now On
Cruel to Be Kind
When I Write the Book
Raining Raining
Heart 
The Rose of England
Too Many Teardrops
Big Big Love 
So It Goes 
I Knew the Bride (When She Used to Rock 'n' Roll)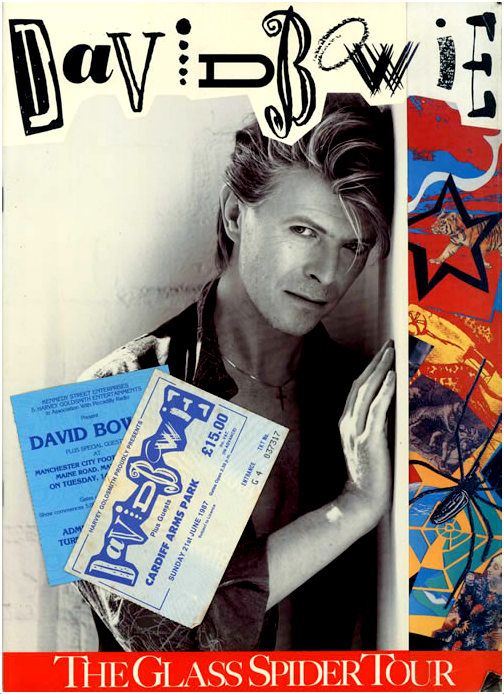 The Glass Spider Tour
David Bowie
The Glass Spider Tour was a 1987 worldwide concert tour by English musician David Bowie, launched in support of his album Never Let Me Down. It began in May 1987 and was preceded by a two-week press tour that saw Bowie visit nine countries throughout Europe and North America to drum up public interest in the tour. The Glass Spider Tour was the first Bowie tour to visit Austria, Italy, Spain, Ireland and Wales. Through a sponsorship from Pepsi, the tour was intended to visit Russia and South America as well, but these plans were later cancelled. The tour was, at that point, the longest and most expensive tour Bowie had embarked upon in his career. At the time, the tour's elaborate set was called the largest touring set ever.
Bowie conceived the tour as a theatrical show, and included spoken-word introductions to some songs, vignettes, and employed visuals including projected videos, theatrical lighting and stage props. On stage, Bowie was joined by guitarist Peter Frampton and a troupe of five dancers (choreographed by long-time Bowie collaborator Toni Basil). With the theme Rock stars vs Reality, the show was divided into two acts and an encore. The set list was modified over the course of the tour as Bowie dropped some of his newer material in favor of older songs from his repertoire. 
The tour was generally poorly received at the time for being perceived as overblown and pretentious. Despite the criticism, Bowie in 1991 remarked that this tour laid the groundwork for later successful theatrical tours by other artists, and the set's design and the show's integration of music and theatrics has inspired later acts by a variety of artists. Starting in the late 2000s, the tour began to collect accolades for its successes, and in 2010 the tour was named one of the top concert tour designs of all time.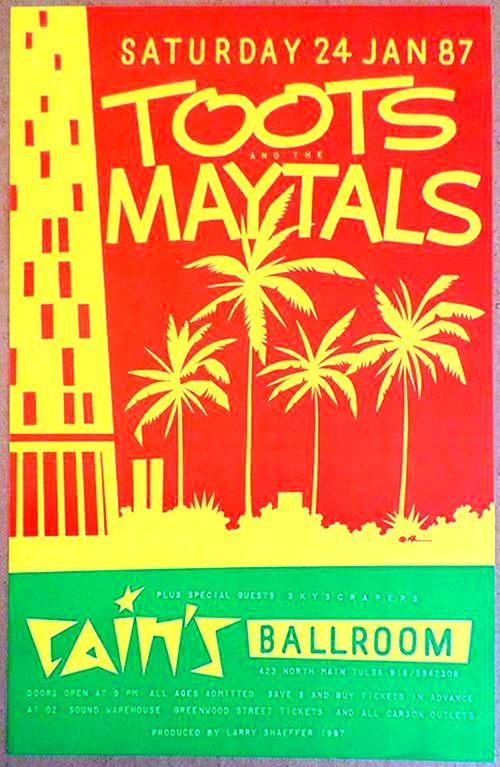 Toots & The Maytals
Cain's Ballroom
Tulsa, OK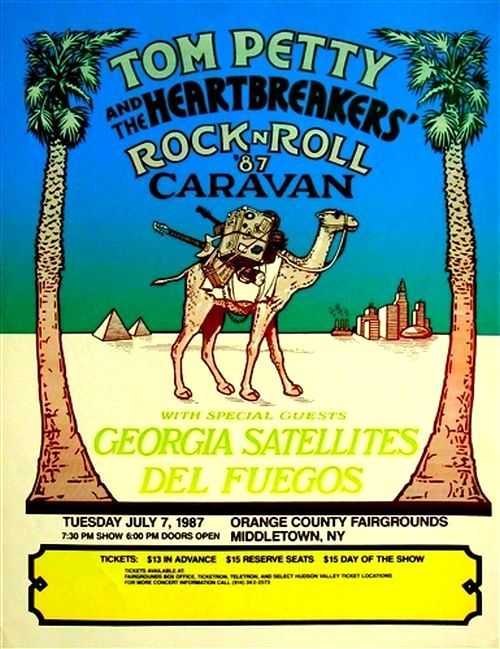 Rock & Roll Caravan '87
Tom Petty & The Heartbreakers
Georgia Satellites
Del Fuegos
Orange Country Fairgrounds
Middletown, NY
Tom Petty and the Heartbreakers Setlist
Breakdown 
Think About Me 
American Girl 
My Life/Your World 
Here Comes My Girl 
Listen to Her Heart 
For What It's Worth 
The Waiting 
Don't Come Around Here No More 
It'll All Work Out 
You Can't Judge a Book by the Cover 
Runaway Trains 
Should I Stay or Should I Go 
Even the Losers 
Jammin' Me 
Refugee
Encore:
I Need To Know
Bye Bye Johnny
Johnny B. Goode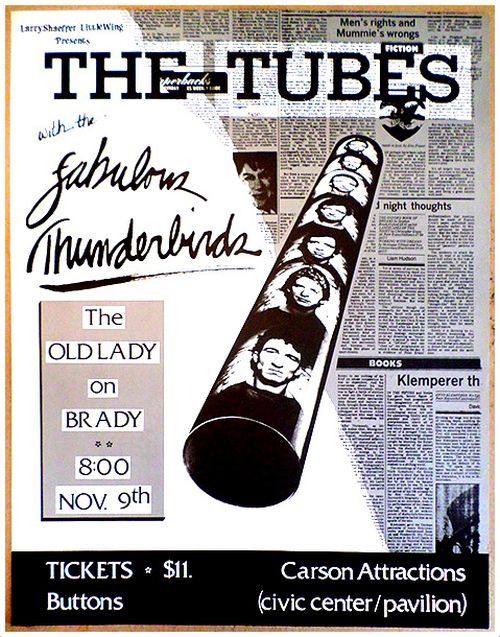 The Tubes
Fabulous Thunderbirds
The Old Lady On Brady
Tulsa, OK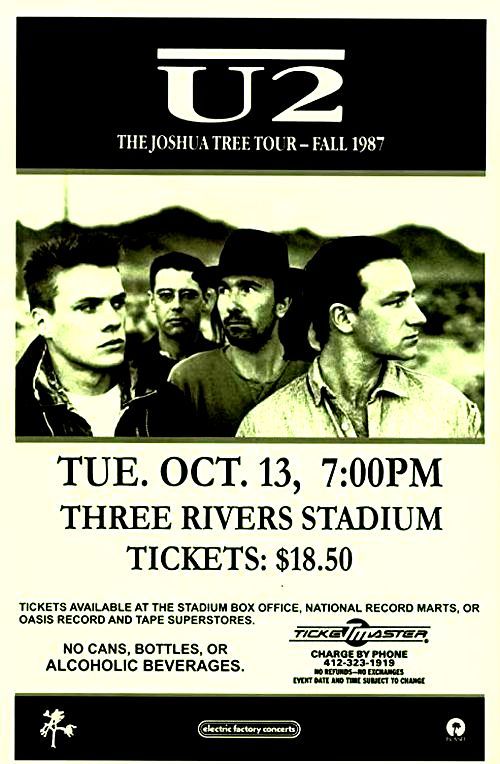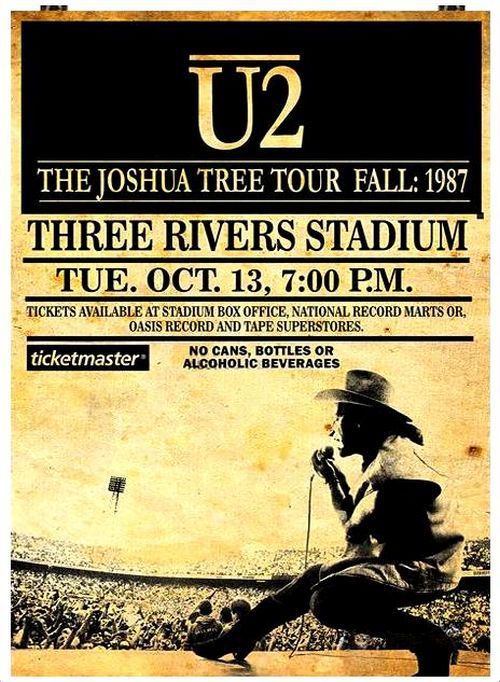 Joshua Tour Fall 1987
U2
Three Rivers Stadium
Pittsburgh, PA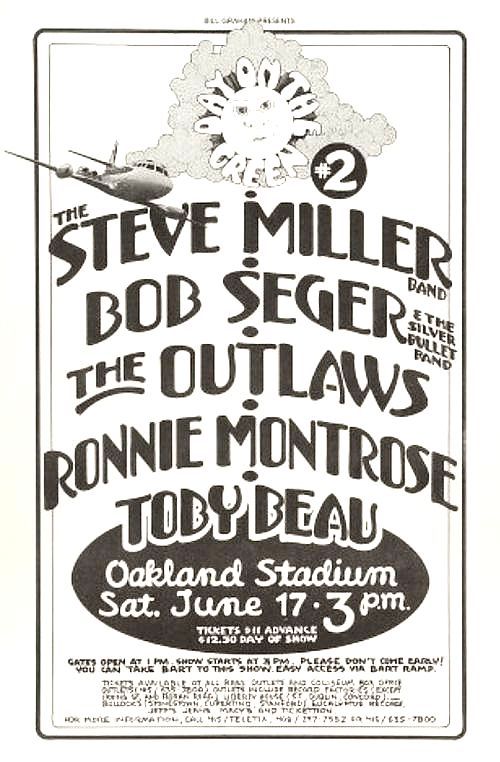 Steve Miller Band
Bob Seger & The Silver Bullet Band
The Outlaws
Ronnie Montrose
Toby Beau
Oakland Stadium
Oakland, CA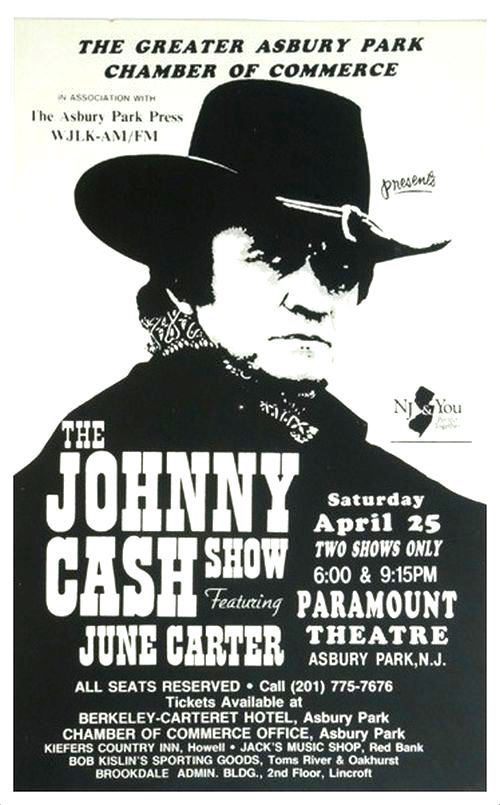 The Johnny Cash Show
Featuring June Carter
Paramount Theatre
Asbury Park, NJ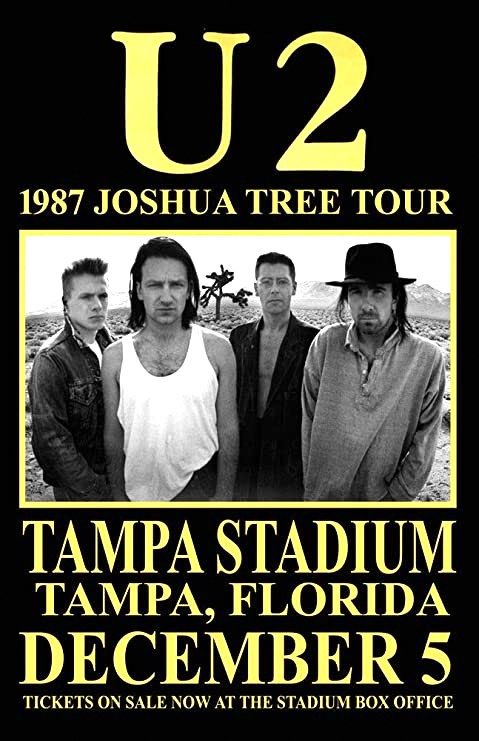 1987 Joshua Tree Tour
U2
Tampa Stadium
Tampa, FL
U2's Joshua Tree Tour's  opening night was 2 April at Arizona State University's Activity Center in Tempe, Arizona. The day before the opening night, Bono fell onto a spotlight he was carrying during a rendition of Bullet the Blue Sky, cutting open his chin. Bono had partially lost his voice as a result. He asked the audience to help him sing the majority of the set, which they were happy to do. At the time, it was explained by their publicists in a press release that it was due to the week of rehearsals the band held at A.S.U.'s Activity Center and he had over rehearsed his voice. He had fully regained his voice for the second of the two shows at the arena on 4 April. 
The first leg took place in American indoor arenas during April and May. The 29 concerts generated US$7,501,329 with a total of 465,452 tickets sold. 1,063 tickets from Las Vegas remained unsold equating to a 99.77% sellout for the 1st American leg.[1] The first leg finished with 5 concerts at the Brendan Byrne Arena in East Rutherford between 11 and 16 May. 
The second leg in European arenas and outdoor stadiums ran from late May through to early August, starting at the Stadio Flaminio in Rome on 27 May.[2] The final show of the European leg is at Páirc Uí Chaoimh in Cork on 8 August.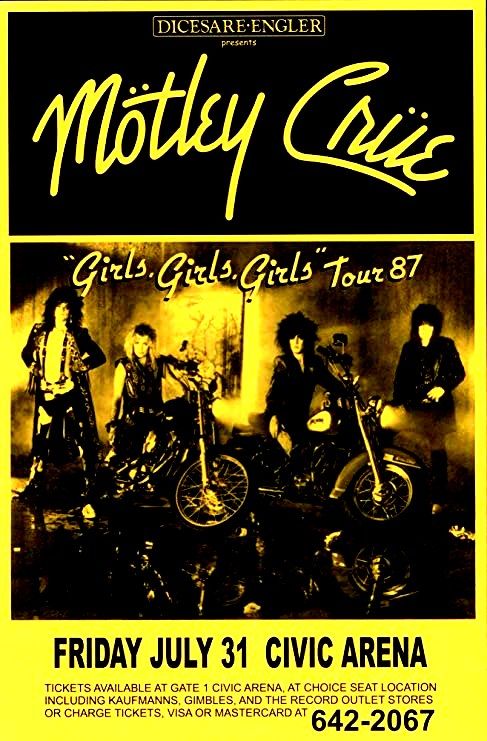 Girls, Girls, Girls Tour '87
Motley Crue
Civic Arena
Pittsburgh, PA
June 1987, Motley Crue kicked off the Girls Girls Girls Tour in Tucson Arizona. The stage show features massive lightning rigs, spinning drum kits and tons of pyrotechnics. ‬

Guns N' Roses
CBGB's
NYC
"Back in 1987, across America, there were posters continuously being pinned to walls. Bedrooms across the land were being adorned with the rock and roll imagery of one band; Guns 'N' Roses. It was at this time that the band were invited to the iconic stage of CBGB's, the home of punk. 
Rather than lay down a rip-roaring set of leather-clad rock and roll the band instead put together a stripped back acoustic set. Yet, despite their lack of electricity, they held the audience in the palm of their hands." (Far Out Magazine)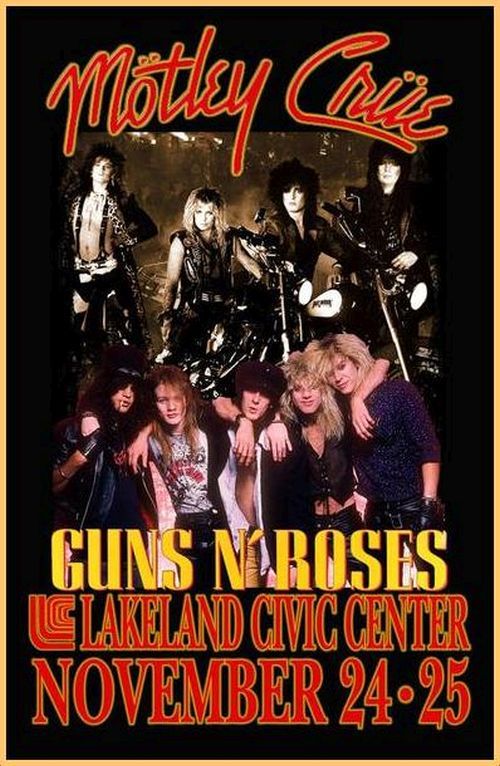 Motley Crue
Guns N' Roses
Lakeland Civic Center
Lakeland, FL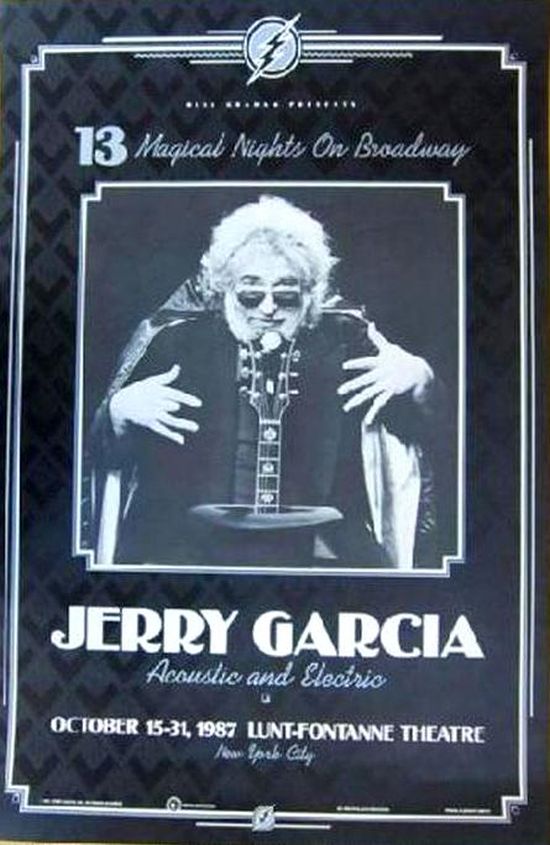 13 Magical Nights On Broadway
Jerry Garcia: Acoustic & Electric
Lunt-Fontanne Theater
NYC
The Jerry Garcia Band was Jerry Garcia's main side project from 1975 to 1995 when he was not on tour with the Grateful Dead. The group had an evolving lineup that included Melvin Seals on keyboards starting in late 1980, and John Kahn on bass for the band's entire existence. By contrast, the Jerry Garcia Acoustic Band only existed from the summer of 1987 to the summer of 1988. In the second half of October 1987, the two bands played a series of concerts at the Lunt-Fontanne Theatre in Midtown Manhattan. At each show, the acoustic band would play a set of music, and the electric band would play a second set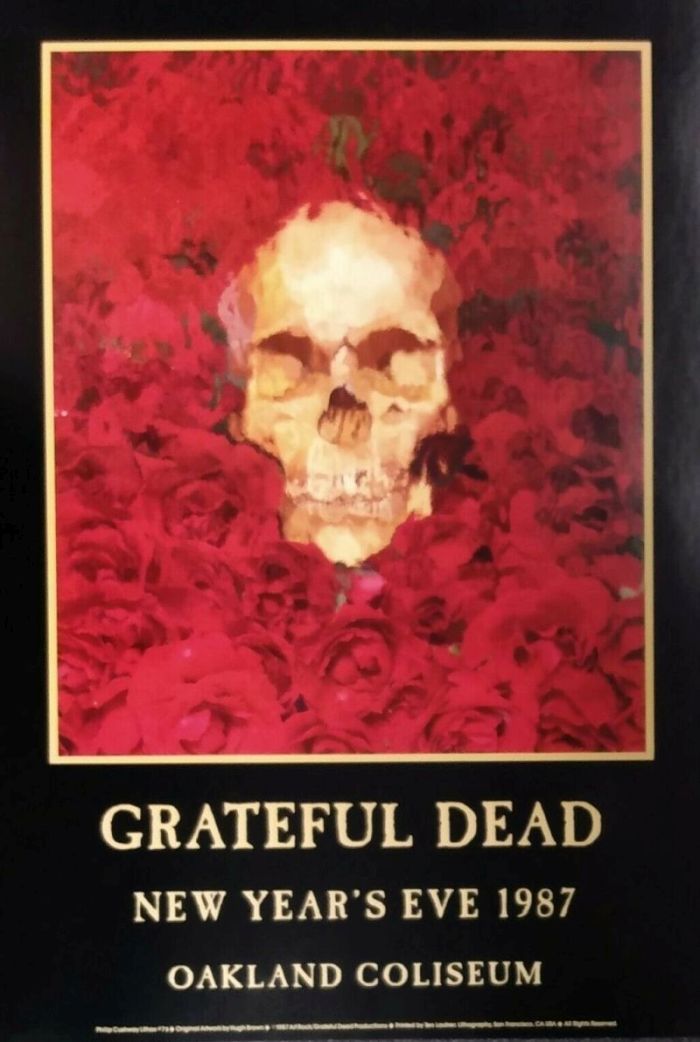 New Year's Eve 1987
Grateful Dead
Oakland Coliseum
Oakland, CA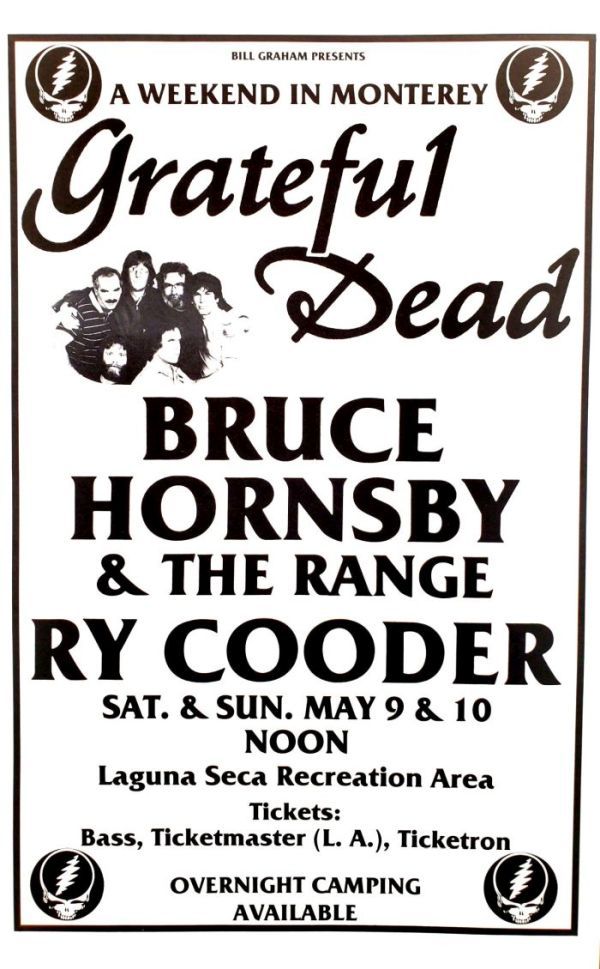 Grateful Dead
Bruce Hornsby & The Range
Ry Cooder
Laguna Seca Recreation Area
Monterey, CA
Grateful Dead Set List
Sugar Magnolia 
Sugaree 
Me and My Uncle 
Mexicali Blues 
When Push Comes to Shove 
Tons of Steel 
My Brother Esau 
Tennessee Jed 
Let it Grow 
Touch of Grey 
Looks Like Rain 
He's Gone 
drums 
The Wheel 
The Other One 
Wharf Rat 
Around and Around 
Sunshine Daydream 
Iko Iko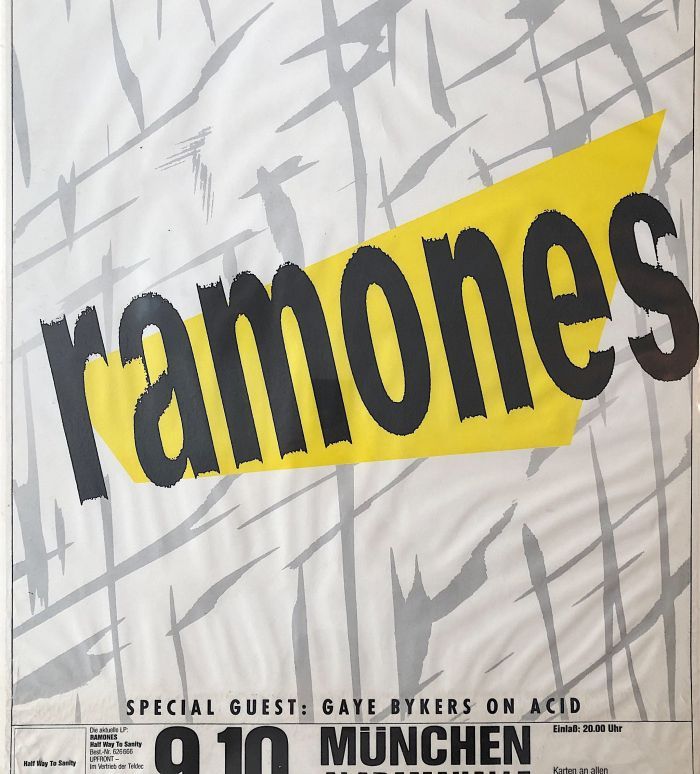 Ramones
Gaye Bykers On Acid
Munich, Germany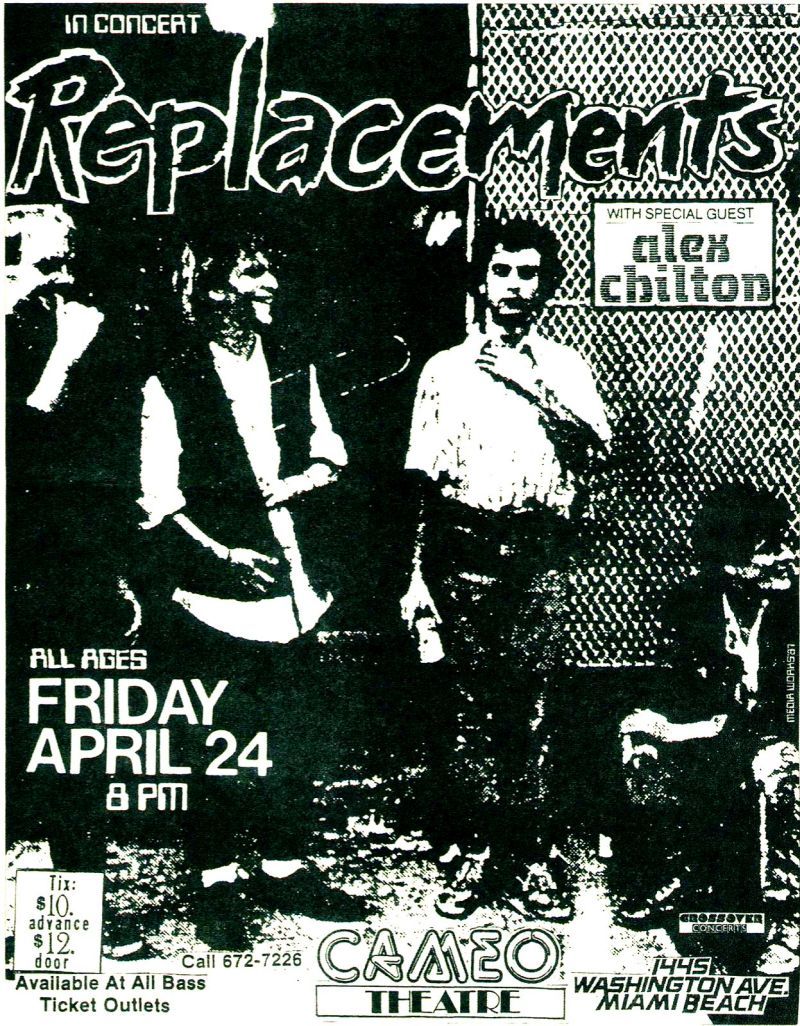 The Replacements
w/ special guest Alex Chilton
Cameo Theatre
Miami Beach, FL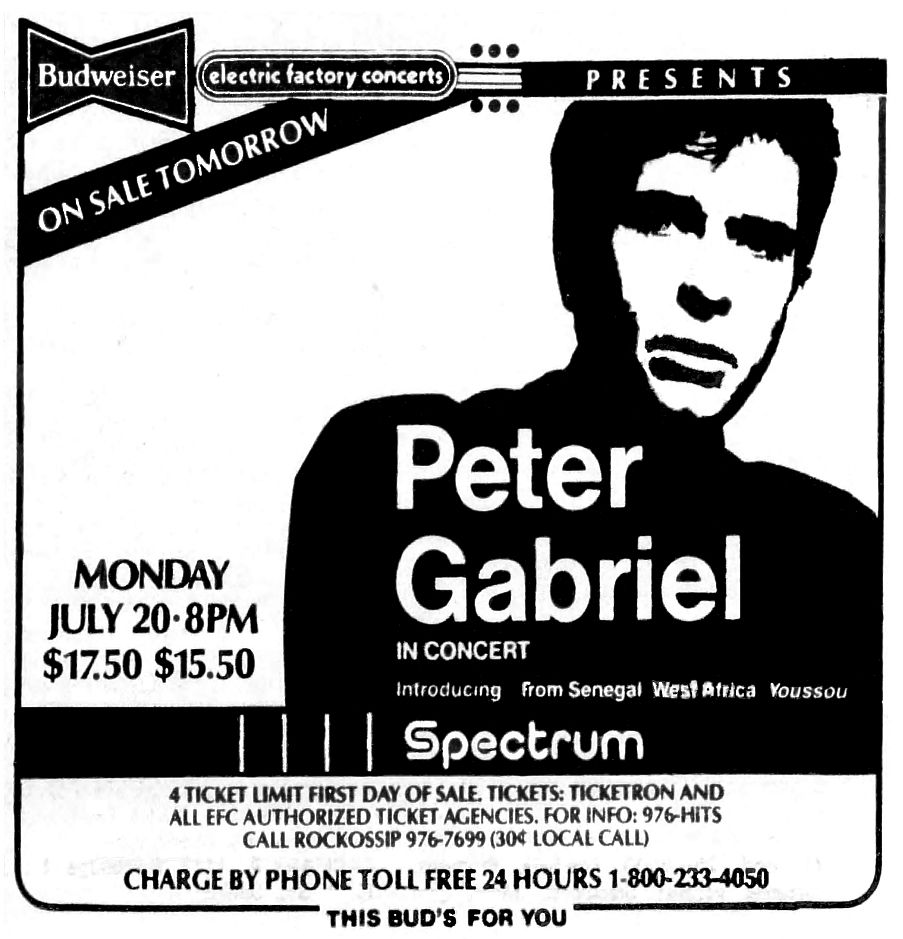 The So Tour
Peter Gabriel
The Spectrum
Philadelphia, PA
The success of the So Tour made a big impression on the world press. For the first time, Peter Gabriel had reached superstar status.
"Once again, Gabriel has scored a first, and just possibly revolutionized concert lighting. Throughout the show, four lanterns – hoisted on long metallic tentacles and wheeled along a railed track – followed him around like a leashed dog … Biko, the final song of the evening, is about the death of the South African activist, Steven Biko, and Gabriel used this occasion for a strong anti-apartheid message. 
As he got the crowd to sing along to the one-word chorus, bright lights suddenly filled the Gardens and you could see a sea of arms raised in protest against the South African regime. After asking them to sing, Gabriel turned to the audience and said, 'Now the rest is up to you …" (Spectator magazine)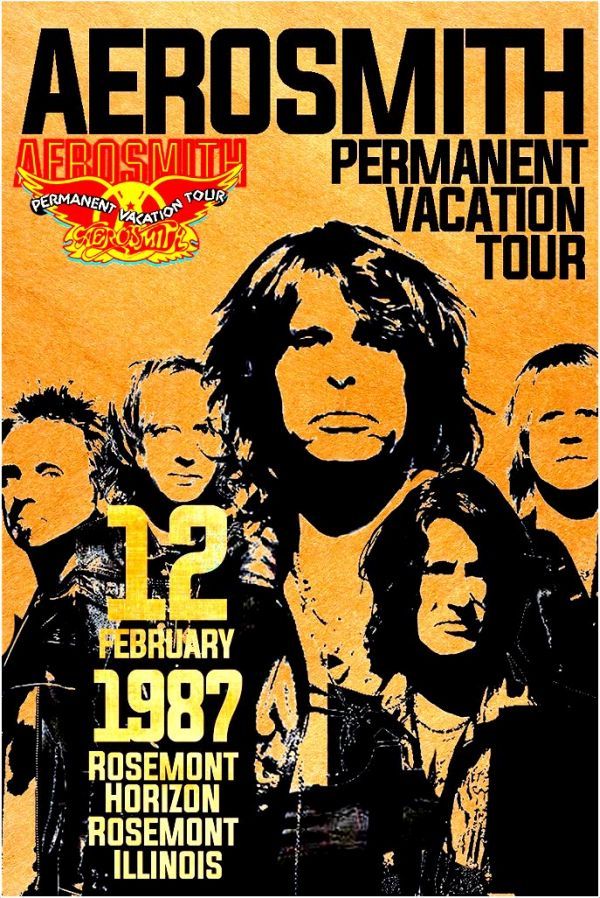 Permanent Vacation Tour
Aerosmith
Rosemont Horizon Allstate Arena
Rosemont, IL
The Permanent Vacation Tour was Aerosmith's first tour since completing drug rehabilitation. Guns N' Roses, notorious for drug abuse at the time, was the supporting act for part of the tour. Aerosmith asked Guns to not do drugs in their presence, so they wouldn't relapse.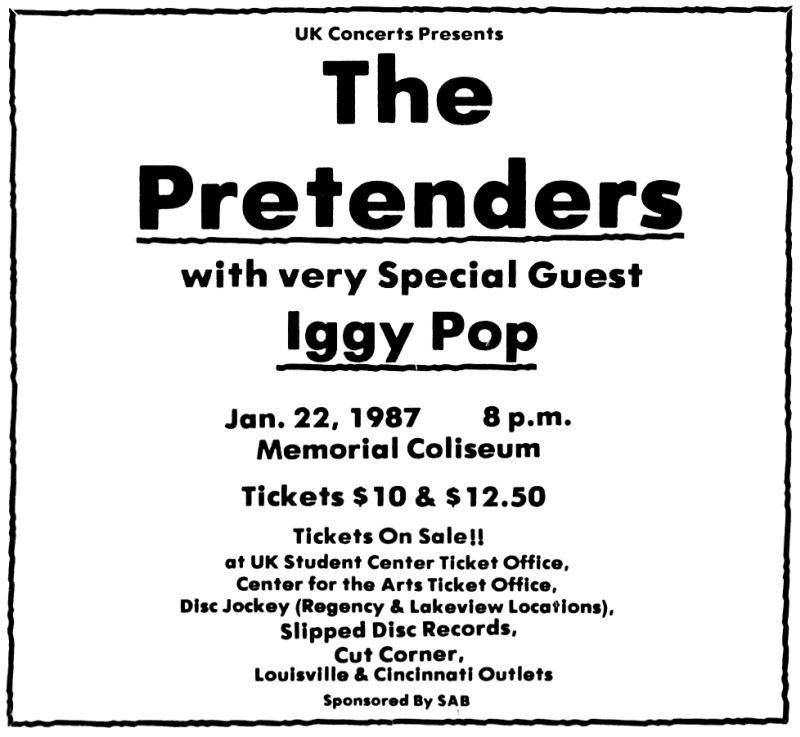 The Pretenders
Iggy Pop
Memorial Coliseum
Cincinnati, OH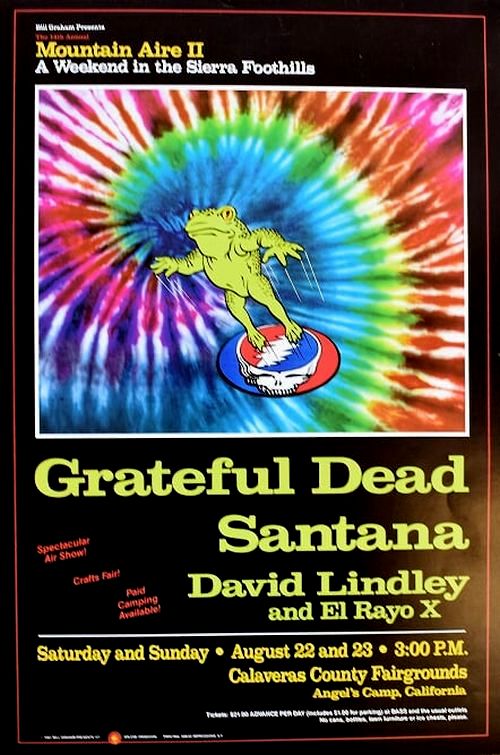 Mountain Aire II
Grateful Dead
Santana
David Lindley & El Rayo X
Calaveras County Fairgrounds
Angel's Camp, CA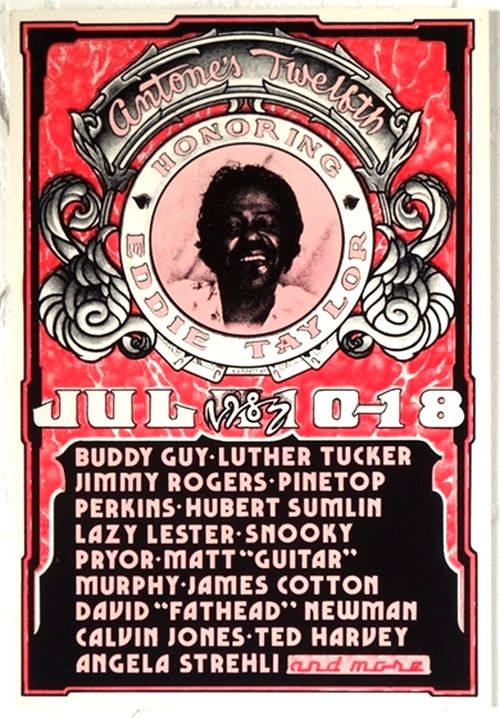 Antone's 12th Anniversary Honoring Eddie Taylor
Buddy Guy, Luther Tucker
Jimmy Rogers, Pinetop Perkins
Hubert Sumlin, Lazy Lester, Snooky Pryor
Matt "Guitar" Murphy, James Cotton
David "Fathead" Newman, Calvin Jones
Ted Harvey, Angel Strehli
Antone's
Austin, TX
Established in 1975 by the late Clifford Antone, Antone's is an iconic blues venue located in downtown Austin. Over the past 40 years, Antone's has brought Austin a variety of blues and musicians from across the country including B.B. King, Muddy Waters, Jimmy Reed, Ray Charles, and James Brown, and helped develop local talent like Stevie Ray Vaughan, The Fabulous Thunderbirds, Bob Schneider, Gary Clark Jr., and others. In 2015, the historic brand was restored and a new team brought the iconic venue back to the downtown Austin landscape with a renewed focus on once again making Antone's the "Home of the Blues."'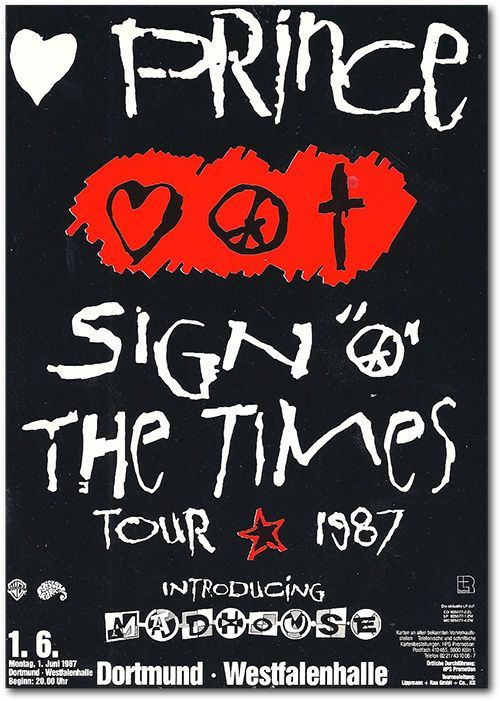 Sign 'O' The Times Tour 1987
Prince
Madhouse
Westfalenhalle
Dortmund, Germany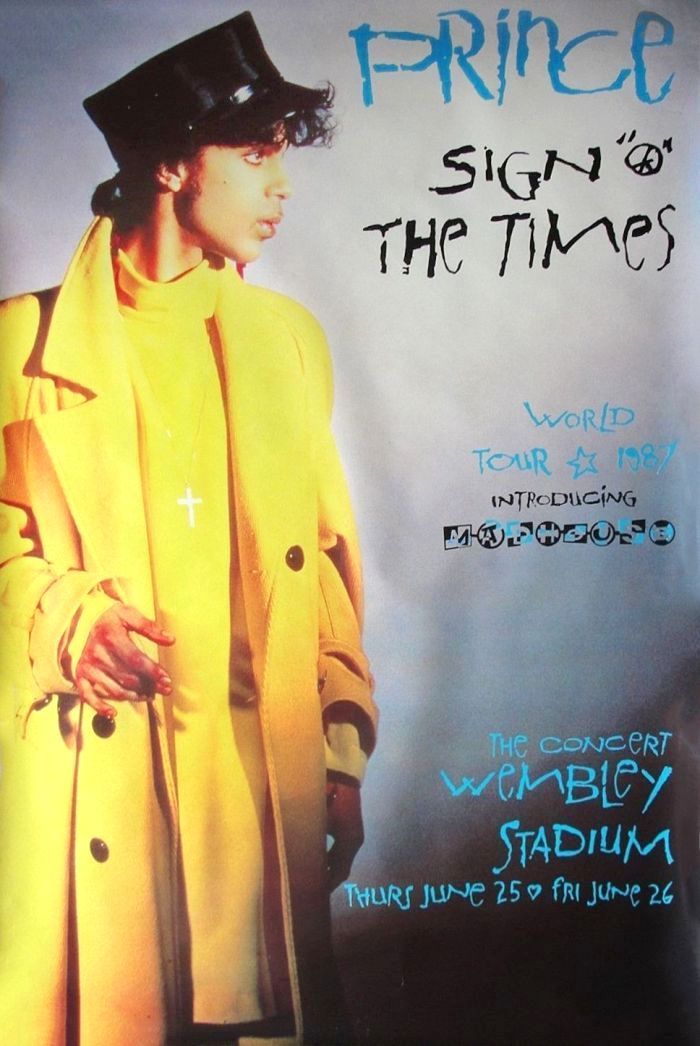 Sign 'O' The Times Tour
Prince
Madhouse
Wembley Stadium
London, UK
The Sign 'O' The Times tour was Prince's first tour since splitting up with the Revolution.  "The Summer of 1987 Sign "O" The Times Tour should have seen 40,000 basking in his Peach and Blackness in Wembley Stadium.  Mere days before Prince was due to play, it was discovered the set with all its ramps and alleys and hoardings, which had already played around Europe, didn't actually fit the stage." (Paul Simper, Pop Stars in My Pantry: A Memoir of Pop Mags and Clubbing in the 1980s)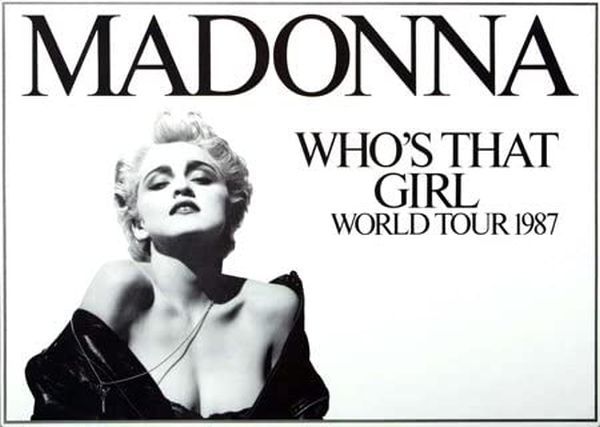 Who's That Girl World Tour 1987
Madonna
The Who's That Girl World Tour was the second concert tour by American singer and songwriter Madonna. The tour supported her 1986 third studio album True Blue, as well as the 1987 soundtrack Who's That Girl. It was Madonna's first world tour and marked her first visits to Japan and Europe.  The Who's That Girl Tour was Madonna's first world tour, visiting Asia, North America and Europe. In the summer of 1987, she performed 38 shows in 8 different countries. Most shows were in large stadiums. Her show in Parc de Sceaux, Paris was attended by 131,000 fans, which still stands as a record.
Who's That Girl Tour Set List
Open Your Heart 
Lucky Star 
True Blue 
Papa Don't Preach 
White Heat 
Causing A Commotion 
The Look of Love 
Dress You Up / Material Girl 
/ Like A Virgin (with 'I Can't Help Myself (Sugar Pie Honey Bunch)' interlude) 

Where's The Party 
Live To Tell 
Into The Groove 
La Isla Bonita 
Who's That Girl 
Holiday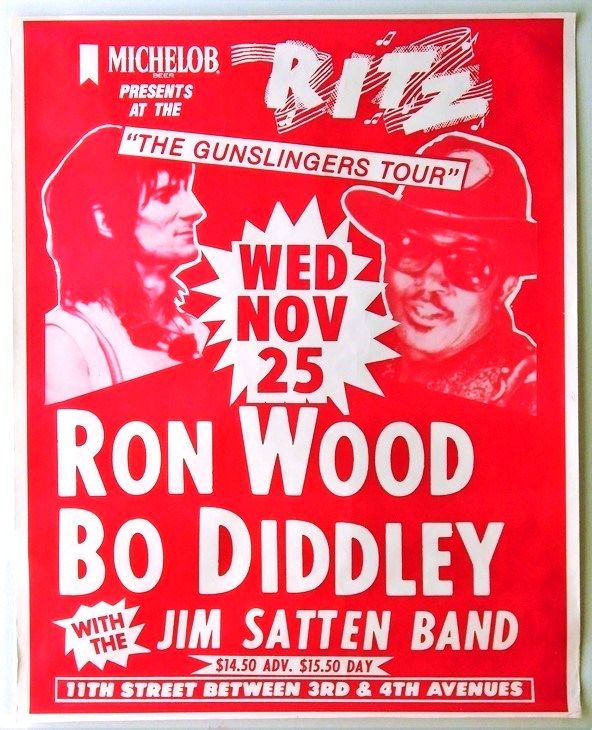 The Gunslingers Tour 
Ron Wood 
Bo Diddley 
Jim Satten Band 
The Ritz 
NYC
"Nothing could prevent Mr. Diddley from delivering raw, bluesy rock-and-roll. His voice has deepened since the 1950's, when he first recorded Who Do You Love, I'm a Man, Bo Diddley Is a Gunslinger, Diddley Daddy, Bo Diddley and Mona (all reprised at the Ritz). Now his delivery is even heartier, and his lead-guitar work never wastes a rough-cut phrase. Mr. Diddley kicked off each song with its signature riff. Then, where his 1950's records built kinetic, quasi-African rhythms from guitar, drums and - always - maracas, the backup band would clutter the beat with hard-rock drumming and synthesizer squiggles. 
In the show's best moments, Mr. Diddley turned the jam session into a tutorial in rhythm. The band moved Crackin' Up, originally a rock cha-cha, into a reggae groove; during the guitar solos, Mr. Diddley tapped out cross-rhythms on his guitar strings, prodding responses from Mr. Wood and eventually shifting the beat to a pan-Caribbean lilt. In Who Do You Love, while a handful of singers joined the band, Mr. Diddley played drums to anchor the beat. And during the closing Hey! Bo Diddley, he stepped forward for a sliding, plunking guitar solo that could have been played on the one-stringed Mississippi Delta instrument called the bo diddley. " (NY Times)
---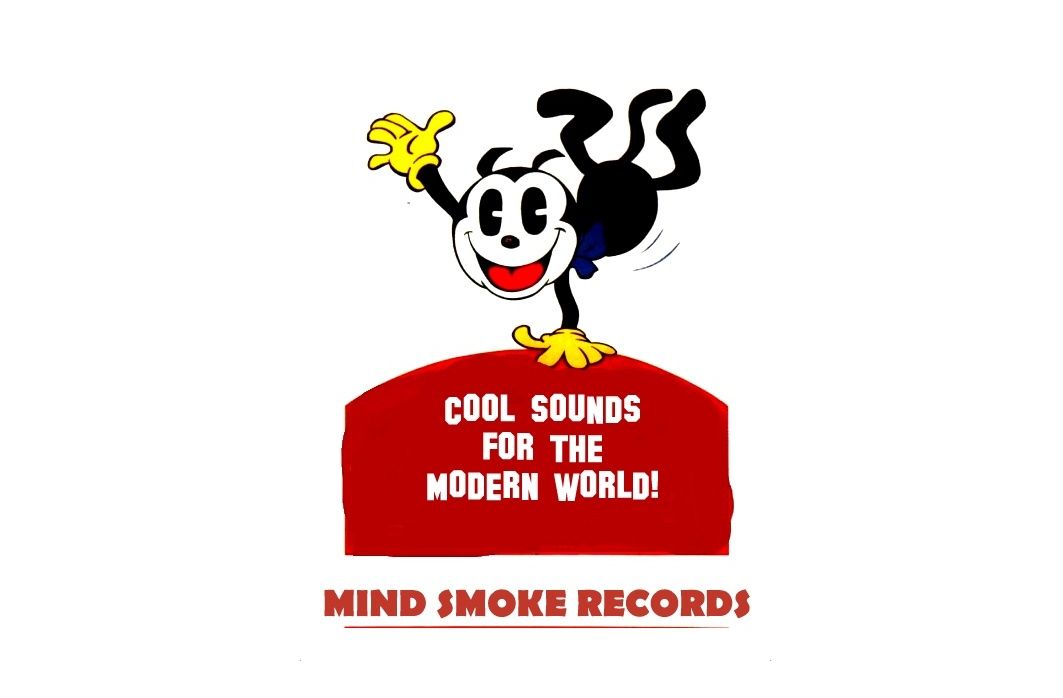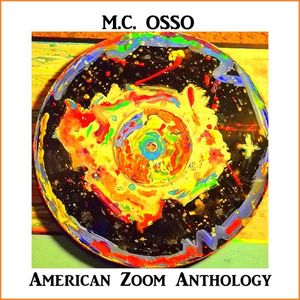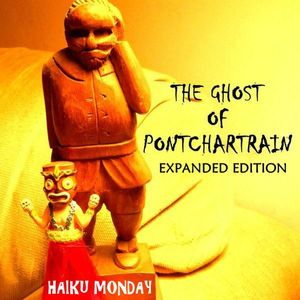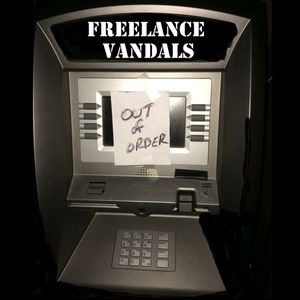 ---