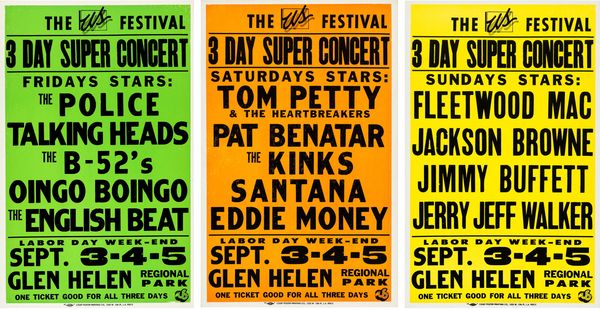 Today we look back at The US Festival 1982!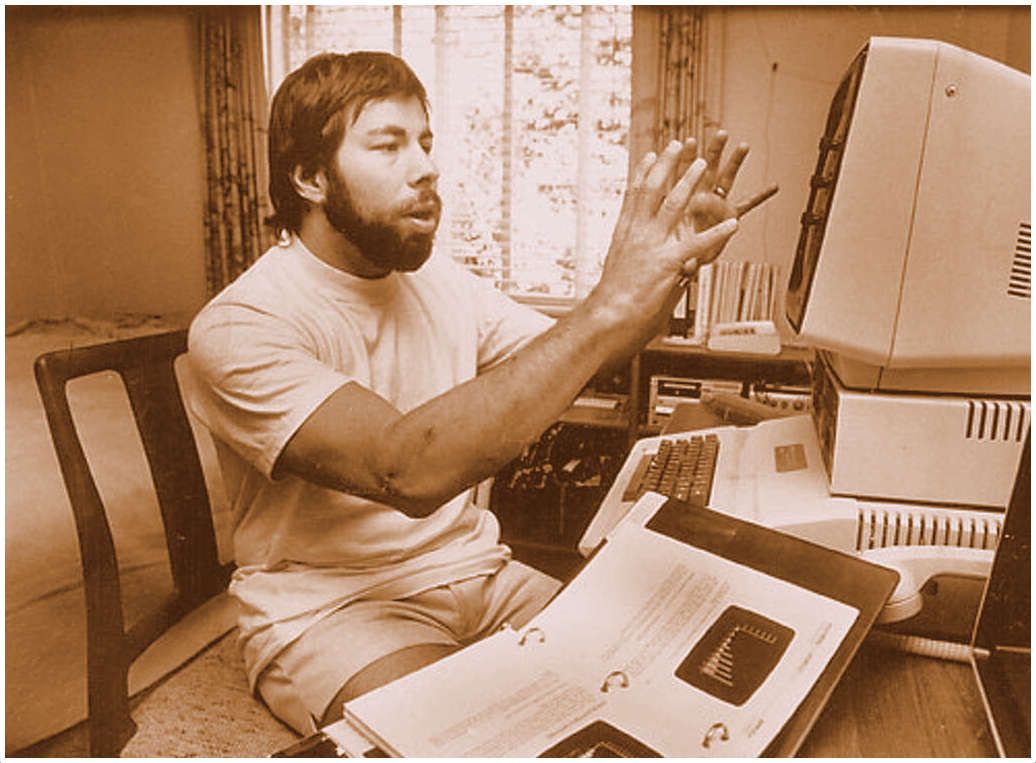 STEVE WOZNIAK
"Woodstock set the bar impossibly high for rock festivals. Ever since, people have expected nothing less than majesty and transcendence, although merely mind-blowing will do in a pinch. So we pay princely sums and slog to giant expanses in the middle of nowhere, surrounded by hundreds of thousands of strangers, to watch days of music on a stage that's so far away, it's in another zip code. Sometimes, though, they deliver. Think of the Summer Jam at Watkins Glen, Live Aid, early Lollapaloozas, or even some Coachellas, and how they earned their own breathless paragraphs in the cultural mythology. Thirty-five years ago, on September 3, 1982, the US Festival took its shot at the pantheon, ambitiously plotting an updated version of utopian bliss. Set in the San Bernardino town of Devore over Labor Day weekend , the mammoth three-day gathering was billed as Woodstock reincarnate. It was to be a mass cleanse of the narcissistic '70s—out with the Me Decade, in with…US. Reagan was in the White House, and the MTV generation was starting to coalesce, so the time seemed right for a return to '60s idealism.
The man behind it? Apple cofounder Steve Wozniak, fresh from a life-changing plane crash that prompted his leave of absence from the company he started with Steve Jobs. At 32, Wozniak wanted to turn on a new generation by putting on the most spectacular rock festival in history. He booked some of the biggest acts of the day, including Talking Heads, the Police, Tom Petty, and the Grateful Dead, drawing a cumulative crowd of 425,000, with a peak of 200,000 on day two. But rock was only part of the inspiration: Wozniak also put the bold new future on display. To that end, the grounds would be home to five air-conditioned tents in which people could escape the 110-degree heat and find video games like Krazy Kong, an Atari computer (the Mac was more than a year away), and props from The Empire Strikes Back.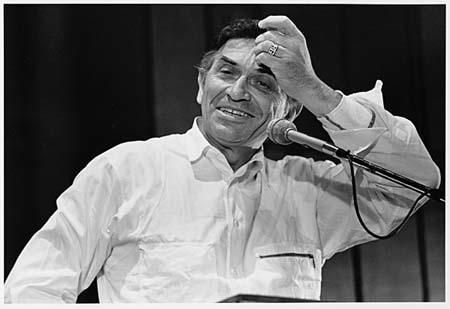 BILL GRAHAM
Fueled by pixel-eyed idealism, Wozniak spent a year and $12.5 million to create the 1982 US Festival, forming the company UNUSON—as in Unite Us in Song—for the purpose. Then Woz and Co. brought in Bill Graham Presents, an outfit that had been putting on rock shows since the mid-'60s, to handle the heavy lifting and ensure that the Wozzies stayed out of their own way. 'They had a lot of ideas about what they wanted to do, but they really didn't know what they were doing,' says Bob Barsotti, then-director of operations for Bill Graham Presents.
Together Graham and Wozniak formed a fairly visionary tandem. Moments after Gang of Four kicked off the weekend on a scorching Friday afternoon, it was apparent this was not your hippie dad's rock festival. Powered by 400,000 watts, the audio was crisp and clear, and attendees could see the stage from anywhere, thanks to strategically placed video screens—an innovative concept that offered pristine viewing even during the daytime. 
'If you went to Watkins Glen or Woodstock and you were the 148,000th person, the chances that you would hear or see the show were actually pretty slim,' says Barsotti. 'But if you're the last person at the US Festival, you could hear it, you could see it, you could buy some food at a concession stand; there was a toilet that wasn't overflowing, and there were water spigots to get clean water out of, and it was all within walking distance from where you were. That had never been done before.'" (Los Angeles Magazine)

The idea behind the first US Festival was to bridge state-of-the-art technology (computers were still a long way from being in everyone's homes) and new music. Classic rockers like Santana, the Kinks, Tom Petty and the Heartbreakers and Fleetwood Mac joined new-school groups like the Police, Gang of Four and Talking Heads in the lineup.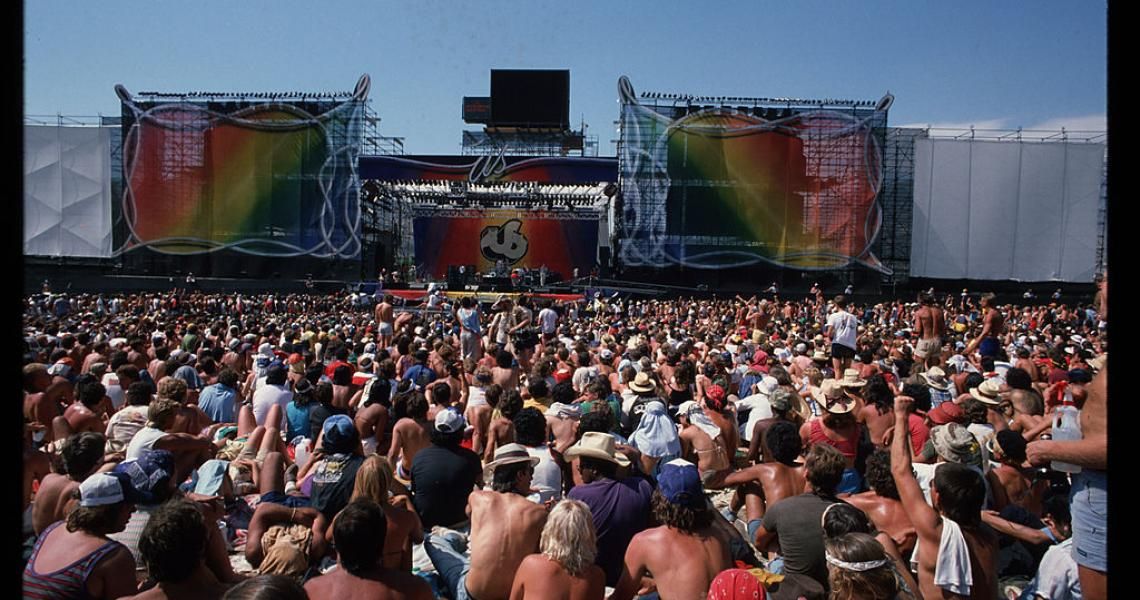 US Festival 1982 Lineup: Indie History or Corporate Rock?
"The US Festival featured some incredibly popular bands at the time, bands that are considered classics by modern standards today. The US Festival 1982 lineup presented not only popular music but bands that would later be classified as punk or alternative. So, why is it a relatively little-known event in American musical history?
The US Festival was an ambitious, expensive music and cultural event created by Steve Wozniak of Apple in 1982. It was held in San Bernardino, California, and was dubbed the Woodstock of the 80s. It featured big acts with less of the typical festival chaos thanks to careful planning and execution. 
This isn't to say that there was no chaos. There was. And, a second US Festival was held a mere nine months after the first, in the same place. There was even more trouble at that one.
The US Festival featured a ton of popular, mainstream bands, but many of them are the inspirations for modern indie artists. Bands like Fleetwood Mac, The Beat, Ramones, and Gang of Four inspired generations of indie artists with their songwriting or their attitude toward the music industry or culture as a whole.
Technology at the US Festival 
One of the really interesting things about the US Festival was the pioneering aspect of integrating technology into the weekend. Vice has a great article about that, but let's break it down here. 
The US Festival was the first to use technology to broadcast the stage to the audience, meaning that even people at the back of the crowd could see the stage. They also had air-conditioned tents where festival-goers could play Atari and other games. The quality of the audio, too, was some of the best at the time. 
The expert planning of the festival meant that there was plenty of food and clean water as well as sanitary restrooms. This is definitely a departure from previous attempts at putting on shows of that magnitude. 
The US Festival had a huge impact on the culture of festivals as a whole. The US Festival taught other organizers better ways to run a show. They paved the way by showing other festival promoters how to project a large stage to a very large audience, for instance.
The US Festival was one of the first festivals to integrate technology into a concert on a larger scale. Now, it's rare to see a festival without some kind of tech piece." (indiepopscene.com)

THE POLICE SET LIST
Voices Inside My Head 
Message in a Bottle 
Every Little Thing She Does Is Magic 
Walking on the Moon 
Spirits in the Material World 
Hungry for You (J'aurais toujours faim de toi) 
When the World Is Running Down, You Make the Best of What's Still Around 
The Bed's Too Big Without You 
De Do Do Do, De Da Da Da 
Demolition Man 
Shadows in the Rain 
I Burn for You 
Bring On the Night 
Driven to Tears 
One World (Not Three) 
Invisible Sun 
Roxanne 
Don't Stand So Close to Me 
Can't Stand Losing You / Reggatta de Blanc 
So Lonely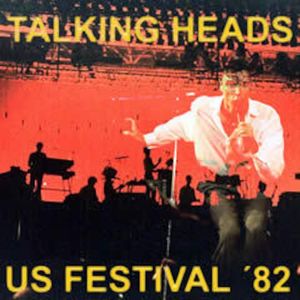 TALKING HEADS SET LIST
Psycho Killer
Love-> Building on Fire 
Cities 
Big Blue Plymouth (Eyes Wide Open) 
(David Byrne song) 
Once in a Lifetime
Mind 
My Big Hands (Fall Through the Cracks) 
(David Byrne song) 
Slink 
(Jerry Harrison song) 
Big Business / I Zimbra  
Swamp 
Houses in Motion 
What a Day That Was 
(David Byrne song) 
Life During Wartime 
Take Me to the River
THE B-52s SET LIST
Party Out of Bounds 
Give Me Back My Man 
Planet Claire 
Throw That Beat in the Garbage Can 
Lava 
Mesopotamia 
6060-842 
Big Bird 
52 Girls 
Dance This Mess Around 
Private Idaho 
Rock Lobster 
Strobe Light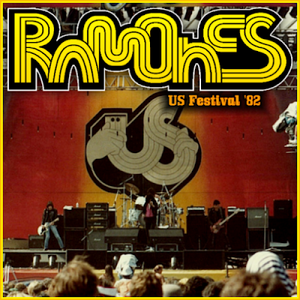 RAMONES SET LIST
Do You Remember Rock 'n' Roll Radio? 
Do You Wanna Dance? 
Blitzkrieg Bop 
This Business Is Killing Me 
All's Quiet on the Eastern Front 
Gimme Gimme Shock Treatment 
Rock 'n' Roll High School 
I Wanna Be Sedated  
Beat on the Brat  
The KKK Took My Baby Away 
Havana Affair 
Come On Now
Suzy Is a Headbanger 
Let's Dance 
Here Today, Gone Tomorrow 
I'm Affected 
Chinese Rocks  
Rockaway Beach 
Teenage Lobotomy 
Surfin' Bird 
Cretin Hop 
California Sun 
Today Your Love, Tomorrow the World 
Pinhead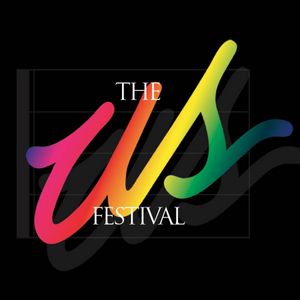 "On the opening day of US '82 alone, capped by the Police before more than 100,000 fans  presented a staggeringly strong lineup from start to finish. In order of appearance: Gang of Four, the Ramones, the English Beat, Oingo Boingo, the B-52's, Talking Heads and the headliner, mid-tour behind their fourth album, Ghost in the Machine, and in ripping form." (www.djtees.com)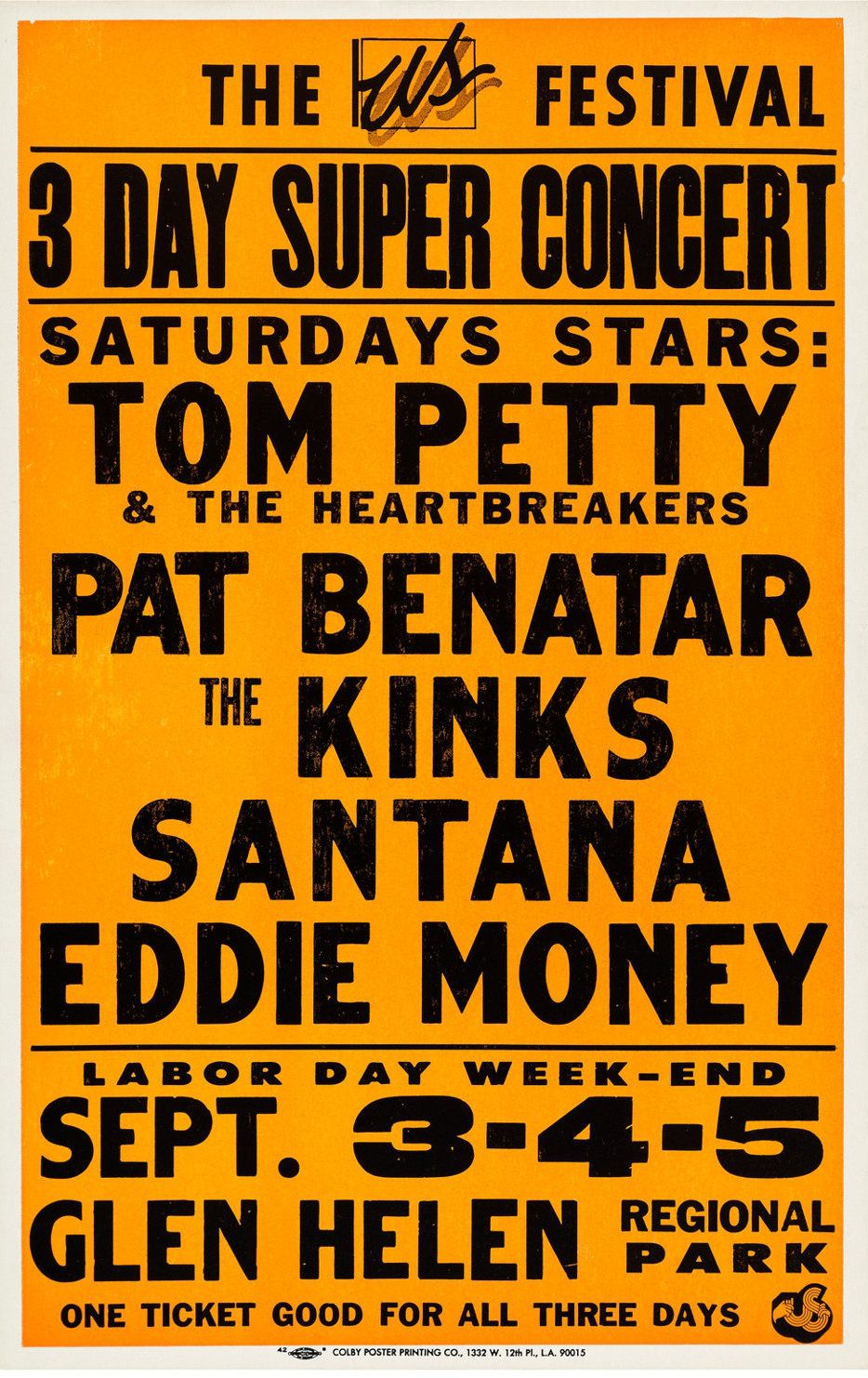 TOM PETTE & THE HEARTBREAKERS SET LIST
The Waiting 
A One Story Town 
A Woman in Love (It's Not Me) 
Kings Road 
Breakdown 
Refugee 
Shout 
So You Want to Be a Rock 'n' Roll Star 
Even the Losers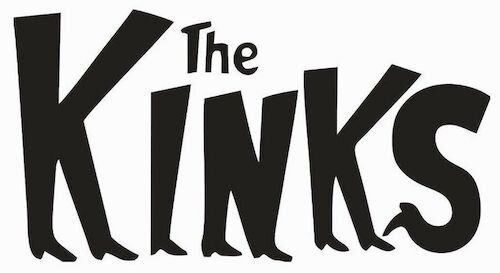 THE KINKS SET LIST
Around the Dial 
The Hard Way 
Where Have All the Good Times Gone 
Play Video 
Catch Me Now I'm Falling 
Destroyer 
Yo-Yo 
Lola 
Entertainment 
Low Budget 
Back to Front 
Art Lover 
Celluloid Heroes 
Come On Now 
A Gallon of Gas 
Till the End of the Day 
Bernadette 
All Day and All of the Night 
You Really Got Me
"The crowd doubled in size for Day 2, with thousands parking as far as a dozen miles away to bake and dehydrate in near-record 112-degree heat, accompanied by reversed Santa Ana winds and water shortages. Heavy weather. Beer went for $1.50, cheeseburgers for $2.75, ham and eggs $4.50." (www.djtees.com)
THE CARS SET LIST
Good Times Roll 
Bye Bye Love 
Touch and Go 
Misfit Kid 
Cruiser 
Since You're Gone 
Candy-O 
Moving in Stereo 
Night Spots 
Let's Go 
My Best Friend's Girl 
Dangerous Type 
Just What I Needed 
Shake It Up 
You're All I've Got Tonight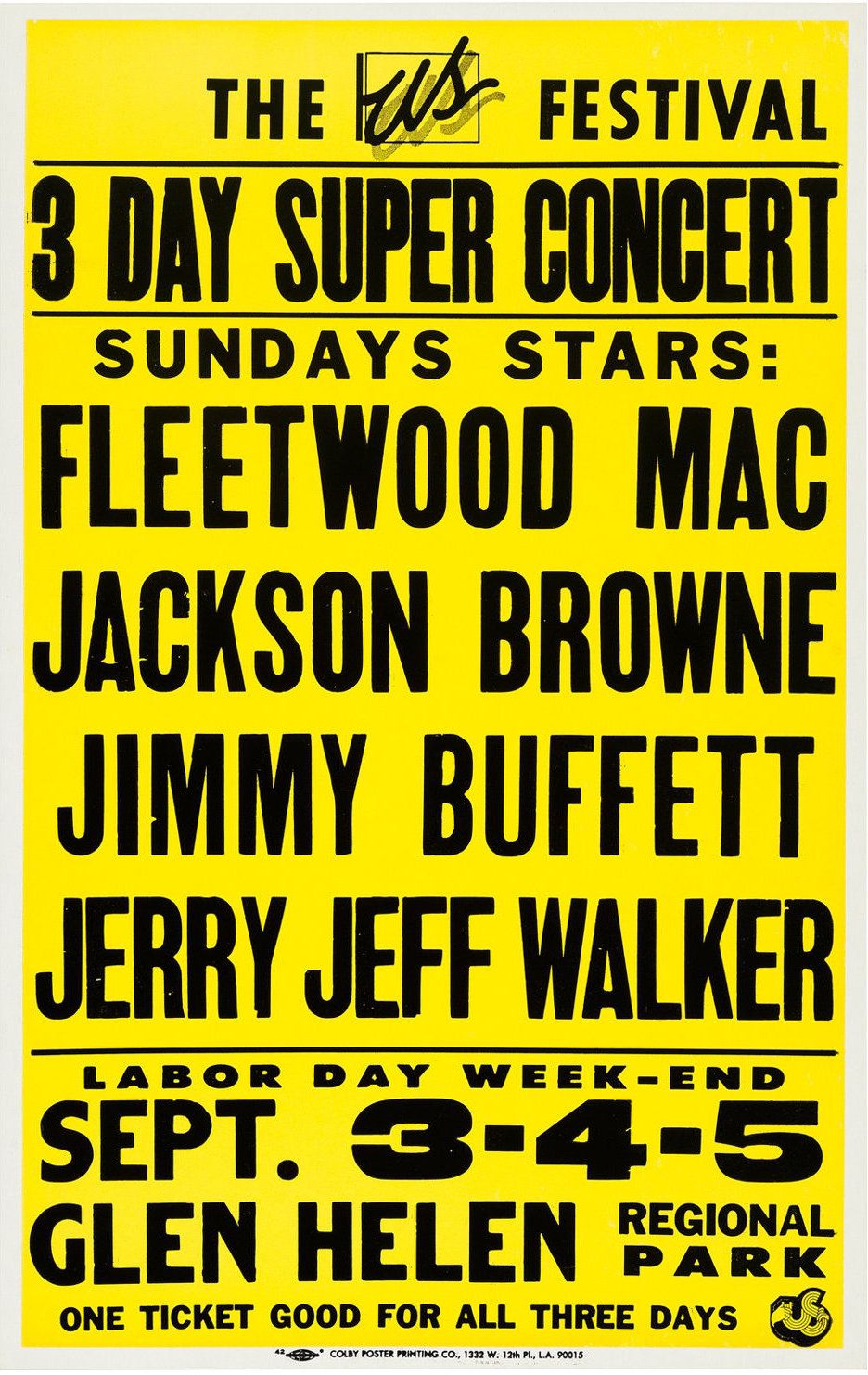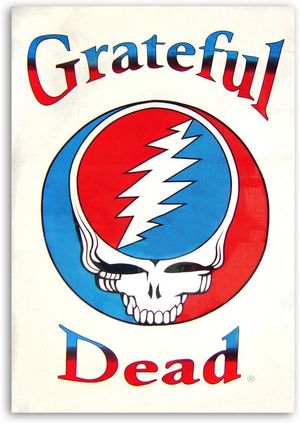 THE GRATEFUL DEAD SET LIST
SET 1: 
Playing in the Band 
Shakedown Street 
Minglewood Blues 
Samson and Delilah 
China Cat Sunflower 
I Know You Rider 

SET 2: 
Sugaree 
Man Smart, Woman Smarter 
Truckin' 
Drums 
Space 
Not Fade Away 
Black Peter 
Sugar Magnolia 
Encore 1: 
U.S. Blues 
Encore 2: 
(I Can't Get No) Satisfaction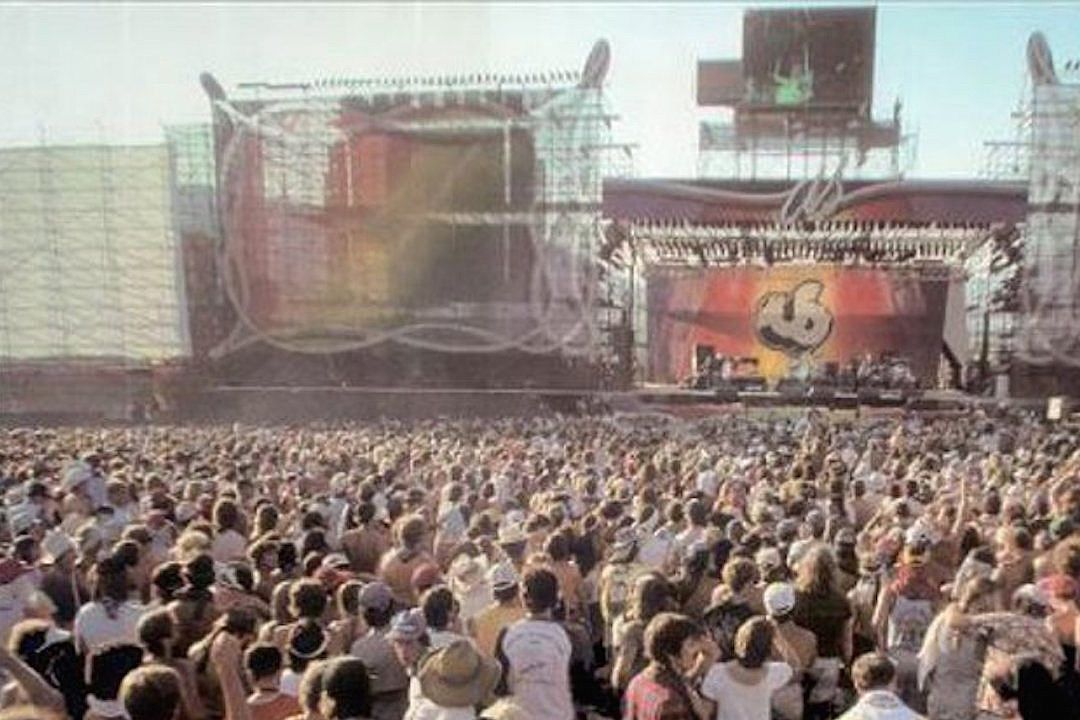 Attendees awoke on Day 3 for breakfast with the Grateful Dead (who encored with the Stones' "Satisfaction") before Jimmy Buffett, Jackson Browne and Fleetwood Mac wrapped it up. One can only imagine how much cocaine was hoovered up across the weekend.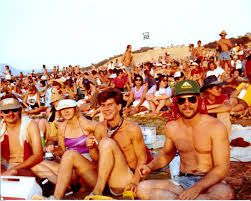 "'They said we couldn't do it,' Wozniak told a press gathering at the conclusion of the first fest. 'They said it was too expensive, too unwieldy. We proved them wrong. The timing was so right for this type of festival. There is a spirit, a push for unity starting to spread. We tried to capture it. I think we did it. 'We may just have to do this again,' Wozniak concluded, despite having ultimately lost $5 million on the venture. And they did so, the following year, spending even more money and making an even bigger loss.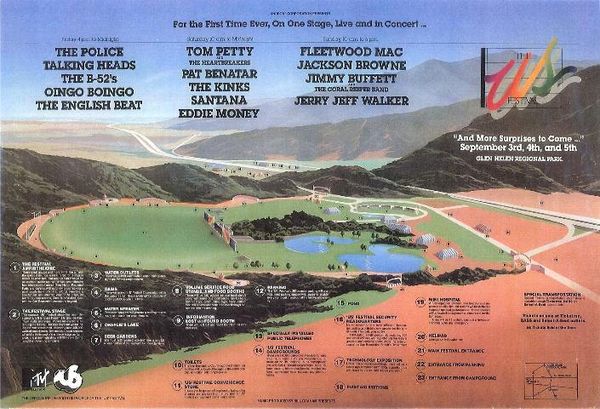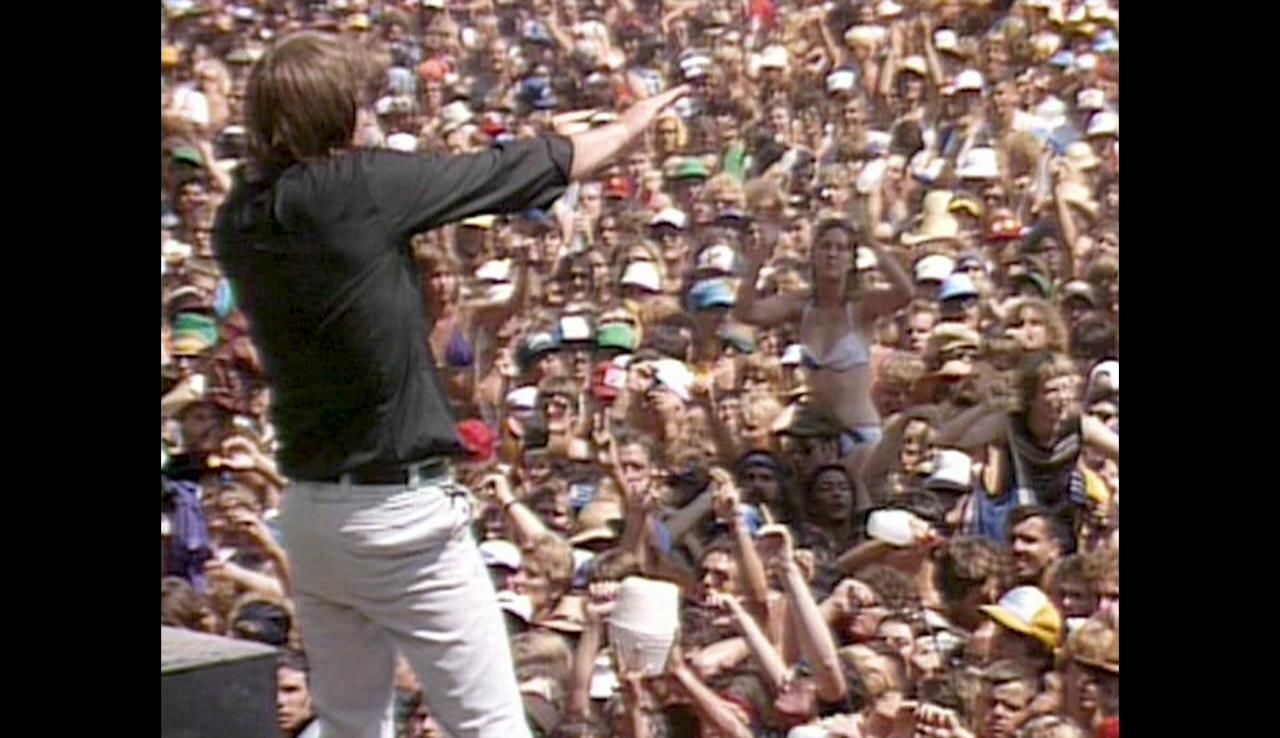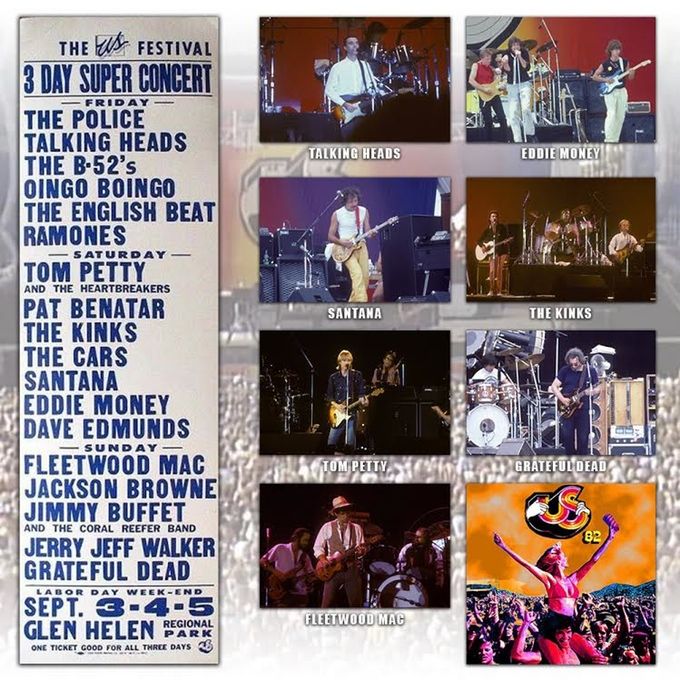 In a way, this had the same aims of many of the counterculture events 15 years earlier, but instead of trying to deliver them through music and flowers, they threw money at it instead. It was hard to see this in the altruistic way that Steve Wosniak did at the time really. Though his ability to lose epic amounts of cash was certainly part of the old school festival promoter tradition." (www.djtees.com)
The 1982 US Festival drew an estimated 450,000 fans, and was largely without any serious incidents. Its losses were $12 million, but that didn't deter Wozniak from funding a second four-day US Festival the following year.
The Us Festival 1982: The US Generation Documentary 
---

---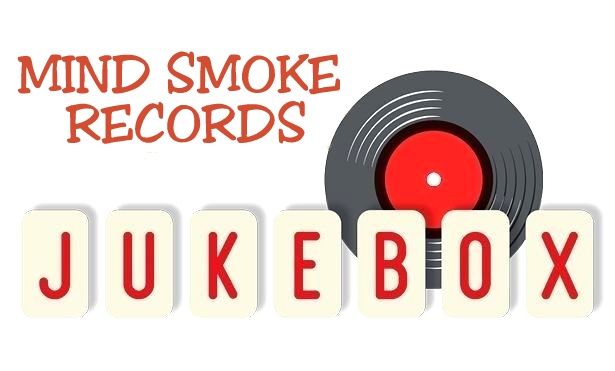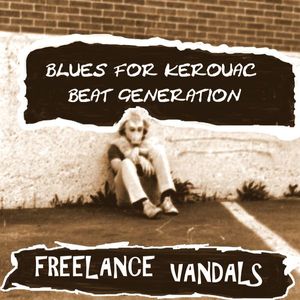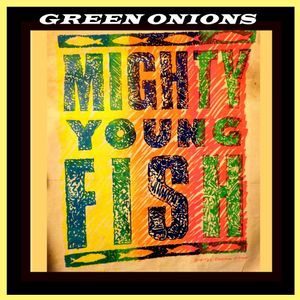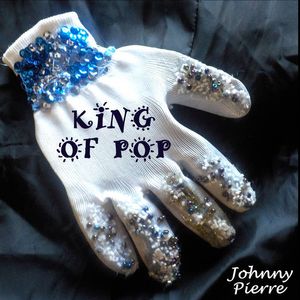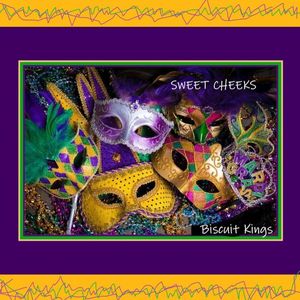 ---